The impact of Black creatives, architects, and designers span centuries, as their works fundamentally influenced art, architecture, and design throughout history and even today. While Black designers may have existed for centuries, their career journeys in the design world did not come without a fair share of obstacles. Those who did gain industry access and find success were not granted equality. Black designers were often paid lower rates and barred from acknowledgment by public institutions and publications for their work. Even today, Black designers make up just 2% of the interior design industry, which is a bustling sector worth more than $17.5 billion.
This Black History Month, in hopes of highlighting art as a form of activism, we are spotlighting the Black trailblazers in architecture, home decor, and design. Here are five little-known Black designers from history.
Paul Revere Williams — a Black History Month Icon
Both a designer and architect, Paul Revere Williams is best known for designing Frank Sinatra's Hollywood home as well as remodeling the iconic Hotel Ambassador in  Beverly Hills. In 1921, he made history as the first Black licensed architect in California, and just two years later, he opened his own firm and became the first Black member of the American Institute of Architects.
In addition to Sinatra, Williams designed for Lucille Ball and Desi Arnaz, hence how he got the nickname "the architect to the stars." Eight of Williams's works have been named to the National Register of Historic Places, and to this day, he is a pioneer and role model for aspiring Black designers and architects.
Norma Harvey
Daughter of renowned designer Paul Revere Williams, Norma Harvey blazed her own path in interior design, which was particularly difficult for Black women. Some historians believe that as hard as it was for Black men and women to break into architecture, it was even harder to break the glass ceiling of the interior design world. Harvey worked with her father on interior design projects for his high-profile clients, and one of her best-known works is when she served as lead designer on Frank Sinatra's Bowmont Drive home in the 1950s.
Harold Curtis Brown
Harold Curtis Brown created unique interiors for some of the most iconic Harlem Renaissance-era nightclubs, like the Cotton Club, Tilly's, and the Saratoga Club. The time period between post-World War I and the early 1930s when Brown found great success was marked by a surge in creativity in arts, music, and literature in the Black community. Brown received his education at the Boston School of Fine Arts and the New School of Design, and prior to pursuing a design career in NYC, he spent time designing in Paris and Washington D.C.
While a large part of his work was completed in the Bronx and Harlem for black clientele, he also designed for affluent white patrons. One such notable job was of designing the interiors of Central Park South's Hotel Navarro, which later became the first Ritz-Carlton hotel in 1911. After reaching great heights of success, Brown completely disappeared from the design scene around 1938. Some historians believe that he began passing as white to earn more money.
Sogata
Sogata was a renowned Black interior designer whose works were so little known that some might call him a disappearing act. Even his name was known to be an alias at the time. Similar to Brown, Sogata rose to prominence during the Harlem-Renaissance era. Earlier in his career, after not finding much success in Hawaii, Hollywood, Miami, Paris, or London, Sogata moved to NYC where he began designing nightclubs. His best-known work is the Savoy Ballroom in Harlem, which many believe drew white patrons to the neighborhood.
Some of his signature design elements include indirect lighting, bronze and peach-colored mirrors, and oval-shaped and curved bars. Based on his style distinctions, some historians believe that Sogata is also responsible for the interiors of the Lenox Lounge and Joe Louis' Harlem bar.
Cecil Hayes
Cecil Hayes is a Black designer known for accomplishing a lot of firsts in her career. She was the first Black interior designer to be featured in Architectural Digest. She was one of the first Black designers to manufacture furniture, case goods, and upholstery. She was the first and only Black designer from the South to be named to Architectural Digest's Top 100, a list of prominent designers from around the world.
Her resume of design accomplishments is lengthy and extensive. One notable accomplishment is that she and her husband Arzell Powell have owned their own firm called Cecil's Designs Unlimited which uniquely combines art with design since 1983. Throughout her career, she also designed for a plethora of A-listers including Samuel L. Jackson, Wesley Snipes, and Tim "Timbaland" Mosley.
---
---
homeownership
Home is a safe place where relationships flourish and the cornerstone of neighborhoods. We believe it's the setting that surrounds your phenomenal story.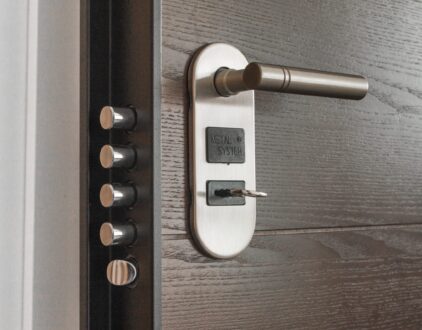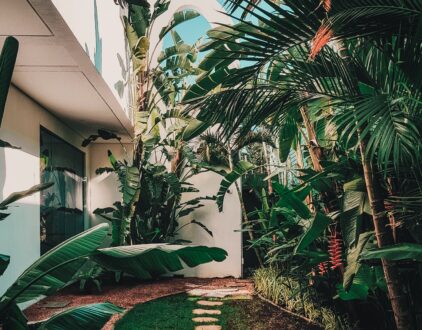 FOLLOW ALONG ON INSTAGRAM
Find us on social for more home inspiration where culture, personal style, and sophisticated shopping intersect to help you create a home where you love to live.