When it comes to finding useful products for your home, more and more people are turning to TikTok for help. The popular platform is filled to the brim with ideas for trendy, aesthetic, and practical additions to your home. Many of the products that TikTok users recommend are Amazon home buys. And as the largest online retailer in the entire world, Amazon is certainly a convenient option. By merging the two platforms, you can find incredible products that can accommodate every style, budget, or need.
Why Tiktok Product Recommendations Are Useful
TikTok is a great place to find incredible recommendations for Amazon home buys. TikTok has over 1.67 billion users and counting. So when a TikTok user recommends a product on their platform, it can have a pretty big impact on its popularity.
Product recommendations from popular TikTok channels are considered more reliable because fans trust them to provide an honest review of the products they test out. Many people follow TikTok users that they can relate to, so when they give the green light for a product, their fans are more likely to trust their opinion is similar to their own.
Part of being a content creator on TikTok involves coming up with creative ideas to use products in their posts. This includes visual demonstrations that help users see how the product works and other ways of using it, too. Plus, TikTok users can ask questions about the product and provide their own feedback about their experience, which helps others make an informed decision about whether or not to buy.
Amazon Home Buys That Tiktok Swears By
Amazon home buys are popping up all over TikTok, and we're so here for it! From the best humidifiers to the softest bedding, you can certainly find whatever you need to fit your home needs. To learn which products are highly recommended, here are seven Amazon home buys that Tiktok swears by:
1
Clocky Alarm Clock on Wheels
If you have trouble waking up in the morning, this is the perfect solution. As its name suggests, Clocky is an alarm clock on wheels so when the alarm sets off, Clocky can roll away, forcing you to get out of bed to turn it off.
2
bonVIVO Padded Floor Chair
This padded floor chair is perfect for meditating at home. Its back support helps you sit up straight for better spinal alignment. And if you have little ones, you can sit comfortably with them during belly time or as they crawl or play on the floor.
3
Circadian Optics Light Therapy Lamp
The Circadian Optics Light Therapy Lamp acts as a mood lamp to increase your mood during seasonal changes when people are more likely to experience sadness and depression. But not only that, this LED lamp can also help regulate your sleep AND improve your focus so you can be more productive throughout the day.
4
BedShelfie Bedside Shelf
The BedShelfie is a great accompaniment to your bedroom. It attaches to the side of your bed so you can have easy access to your bedside belongings. This super cool tool is especially handy for people who are moving into a new space and have little to no furnishings. It can also be a great gift for students or other people who live in smaller spaces.
5
FlexiSpot Workstation
With the FlexiSpot workstation, you can sit, bike, and work all at the same time from the comfort of your home. If you have very little time for fitness, this innovative workstation is the perfect way to remain active even as you work.
6
Cooluli Mini Cooler and Warmer
This portable refrigerator from Cooluli is the perfect fit for your bedroom or office. Its compact size means you can transport it anywhere, and its heating feature means you can keep your foods nice and warm for later consumption.
7
Geek Smart Door Lock
For a cool way to stay safe, this Geek Smart Door Lock is a godsend. It includes five innovative features — FingerPrint, App, Passcode, RFID Card, and Emergency Key — for extra security. Plus, it includes a super user-friendly installation video for a convenient setup process.
Our editors love finding you the best products and offers! If you purchase something by clicking on one of the affiliate links on our website, we may earn a commission at no extra cost to you.
---
---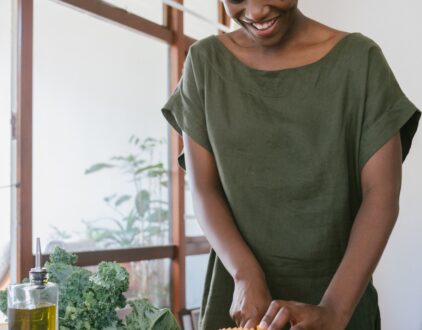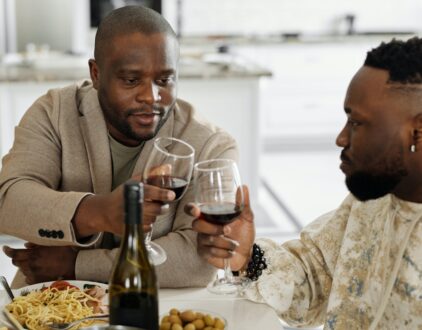 ---
Spaces
Whether it's luxury or ease, every area of your home should be as fabulous and unique as you.
FOLLOW ALONG ON INSTAGRAM
Find us on social for more home inspiration where culture, personal style, and sophisticated shopping intersect to help you create a home where you love to live.