Home decor pieces have the power to completely transform a space or date it. If your home design is based around trendy items, chances are that in a few years, it will look old or outdated. The good news is that trends always come back around if you're willing to wait it out for a few years. However, if you don't want to wait and are in desperate need of a home decor refresh, there are certain design choices you should be mindful of.
Keep your home looking fresh and stylish by avoiding these decor pieces:
Overly Ornate Furniture
Furniture that is heavy and ornate can give your space an outdated look. Opt for pieces that are sleek and streamlined with a contemporary feel. Look for clean lines and minimalistic silhouettes that create a sense of openness. These classic pieces will last through trend phases.
Busy Wallpaper Patterns
Wallpapers are trendy right now, but it's important to choose a pattern that won't be outdated in a year or two. Choose timeless and neutral wallpaper designs instead of bold and busy patterns. If you must have a patterned wallpaper, choose a subtle print that won't overpower your space. Opting for painted walls in your space is also great for a more modern and versatile look.
Popcorn Ceilings
If you're a millennial, chances are you're all too familiar with popcorn ceilings. This blast from the past trend instantly dates a home. Update your interior by removing the textured ceiling and replacing it with a smooth, painted surface. This change will modernize your home and make it feel more open and inviting.
Brass Fixtures and Hardware
Brass fixtures and hardware in your home can make your space look dated. Update your home by replacing brass fixtures and hardware with contemporary finishes like matte black, chrome, or brushed nickel. These finishes are sleek and will instantly elevate your home.
Shag Carpeting
What was once a trend now makes spaces look dated. Replace shag carpeting with hardwood floors or modern carpeting options. Add a cozy feel to your home with plush area rugs that can easily be replaced or updated.
Heavy Window Treatments
Overly ornate curtains and swag valances can make a room look outdated. Give your windows an updated look with sleek, simple window coverings like clean-lined curtains or blinds. Sheer curtains are great for adding an airy look to your home.
Matching Furniture Sets
Decorating your home with matching furniture sets is a trend of the past. It can date your space and make it look generic. To update your space, mix and match different furniture styles, textures, and colors to create a personalized look. This adds visual interest to your home and ensures that your personal design style is represented.
Outdated Technology
Bulky televisions, visible cords, and outdated audio equipment can make your space look cluttered and outdated. Give your space a refresh by concealing cords and wires, mounting flat-screen televisions on the wall, and investing in sleek audio systems. These updates will enhance the overall aesthetic of your home.
Outdated Light Fixtures
Light fixtures are super vital when curating a vibe for your space. Having outdated fixtures like large brass chandeliers or fluorescent tube lights can instantly date your interior. Replace these outdated light fixtures with energy-efficient and contemporary light fixtures that enhance the functionality and style of your home.
---
---
Decorate
Access design inspiration that infuses personality and culture into your spaces.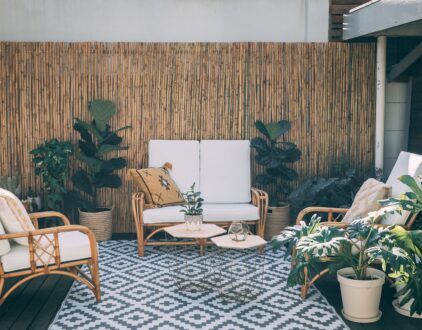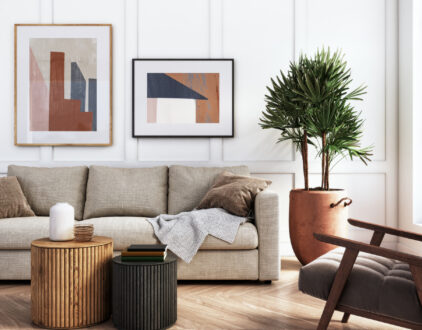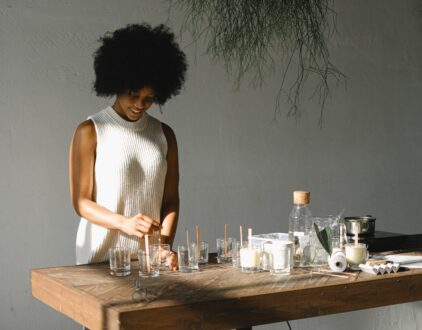 ---
Spaces
Whether it's luxury or ease, every area of your home should be as fabulous and unique as you.
FOLLOW ALONG ON INSTAGRAM
Find us on social for more home inspiration where culture, personal style, and sophisticated shopping intersect to help you create a home where you love to live.