I am thrilled to announce the launch of our new media brand, Home & Texture. This brand is dedicated to serving multicultural audiences who are buying homes, designing their spaces, and starting families.
At Home and Texture, we understand that the process of creating a home is not just about choosing furniture and decor. It's about expressing one's identity and creating a sense of belonging. We recognize that diverse audiences have unique perspectives and needs when it comes to blending our cultural heritage and transforming our houses into homes. We are excited to provide you with the resources and inspiration you need to create the homes of your dreams.
Our Inspiration Behind Home & Texture
Like many of you reading this, I moved during the pandemic from my apartment in LA to a beautiful 4-bedroom house in Nashville. As a result of working from home, I was able to reflect on how my space would serve as a safe haven for me after a long day. While designing my open floor plan, I imagined hosting my first adult dinner parties and planting my favorite summer vegetables in my backyard. As a single woman, I imagined myself and my future bae snuggling up in the TV room and making cocktails together.
As I embarked on my journey of designing and decorating my home, I was met with a plethora of challenges and lessons. I was hit with the harsh reality of the cost of custom window dressings, the overwhelming task of navigating contractors, and the frustration of sleeping on a mattress with no bedframe for 3 months as I waited for the perfect material to arrive – only to be delivered with a rip! My home was also not immune to the bitter cold, as I learned how to prevent my pipes from freezing the hard way.
But amidst all these struggles, I was met with an even bigger shock – the lack of diversity in the inspiration and representation of top media brands in the home decor industry. It wasn't just Black consumers that were underrepresented, but nearly every other minority group as well. This realization was a wake-up call, especially considering the size of the home decor market. According to a report by Grand View Research, the global home decor market size was valued at USD 602.5 billion in 2020 and is expected to expand at a compound annual growth rate (CAGR) of 5.5% from 2021 to 2028.
I realized we have an incredible opportunity to impact our community, provide a media solution for enterprises looking to reach diverse audiences, and own a giant white space (literally).
How Home & Texture Is Different
Our team of experts, who come from diverse backgrounds, will provide valuable insights, advice, and inspiration on topics such as color schemes, layouts, mortgages & the home buying process, the cultural significance of certain decor elements, the best appliances, and more. We will also showcase real homes of multicultural families and individuals, sharing their stories and the design choices that reflect their cultural identities.
In addition to providing valuable content, we will also be launching an online marketplace that will feature a wide range of home decor products from around the world, curated to suit the tastes of multicultural audiences and driving revenue to diverse-owned decor and home gadget brands.
We believe that Home and Texture will not only empower multicultural audiences to create homes that truly reflect who we are but also continue to push the billion-dollar decor and home industry to create more opportunities for Black small business owners and representations in the patterns or products they create.
We invite you to join us on this journey as we celebrate the diversity and beauty of home design. Be sure to also sign up for our newsletter for updates.
Sincerely,
Morgan DeBaun
---
---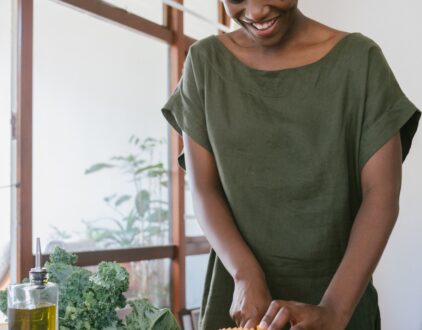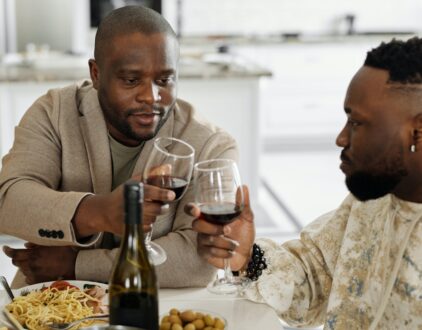 FOLLOW ALONG ON INSTAGRAM
Find us on social for more home inspiration where culture, personal style, and sophisticated shopping intersect to help you create a home where you love to live.