Every homeowner should have a cast iron skillet. From steak to veggies, cast irons cook it all. While having one in your kitchen is essential, it's just as important to stock up on the right oils for seasoning that cast iron skillet.
Since these pans seriously can take the heat, you need to oil them before use to avoid charred meals and ruined cookware. Along with those benefits, oiling the cast iron helps to build layers of seasoning. As an oil reaches its specific smoke point, it bonds to the pan and acts as a barrier, preventing food from sticking and imparting flavor.
Though most oils are up for the scorching, some aren't ideal for the task. Home & Texture researched the best oils to use for seasoning skillets. Check out these neutral oils for seasoning cast iron skillets that will elevate your cooking from homestyle to gourmet status.
Lodge's Seasoning Spray
Lodge Seasoning Spray is specifically made for cast irons pans. With 100 percent canola oil, this spray protects cookware and enhances the finish. Canola oil is a heart-healthy cooking oil, and it's high smoke point makes it a great choice for seasoning a cast iron. While Lodge's cooking spray mostly benefits the pan, the company is the oldest manufacturer of cast iron cookware in the United States. You can trust that this seasoning spray will help you pass down those pans for generations.
Pompeian Grapeseed Oil
Grapeseed oil is bland. However, when you're prepping a cast iron for multiple dishes or foods, that's exactly what you want. The oil is made from the seeds of different grapes, typically those that are discarded during the wine-making process. With a high smoke point of 420°F, it'll be hard to burn down the kitchen with this is in the cast iron. Since it's neutral, this oil gives you the opportunity to season your food the way that you want to. It doesn't add any flavor or clash with the taste that you may want.
Barlean's Organic Lignan Flaxseed Oil
Flaxseed oil is a newcomer when talking about seasoning a cast iron, but it does the job. It has a relatively low smoking point, which means it bonds to the pan quicker and easier than other oils. If you're cooking something in a hurry, reach for this. While it's nutty, earthy flavor adds a layer of pizazz to any meal, it's pungent smell may also be a little off-putting as you get use to it.
365 by Whole Foods Market's Vegetable Oil
Vegetable oil is a kitchen pantry staple that's typically made from many different refined oils. It's doesn't taste like much, but that's what makes it so popular. If you're aiming for that mouth-watering crunch or to sauté something to crisp, pull this out.  Since it doesn't add flavor, this oil serves as a great choice for letting ingredients shine. Due to the nature of the blending process, smoke points of vegetable oils can range.
AmazonFresh Avocado Oil
Full of healthy fats, avocado oil is one of the healthiest cooking oils. It's buttery flavor works well with most recipes. Along with being the healthiest, it has the highest smoke point of cooking oils. It ranges from about 470 to 500°F, which makes it a perfect choice for cast iron cooking. Avocado oil is available in most grocery stores, and you can cook almost anything with it.  It is a great choice for frying, baking, roasting and sautéing.
Our editors love finding you the best products and offers! If you purchase something by clicking on one of the affiliate links on our website, we may earn a commission at no extra cost to you.
---
---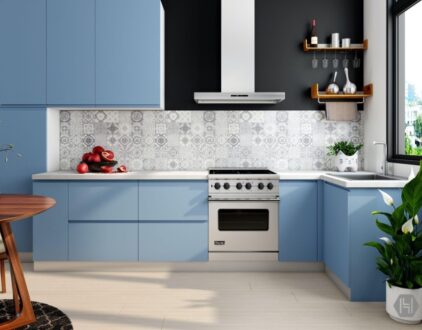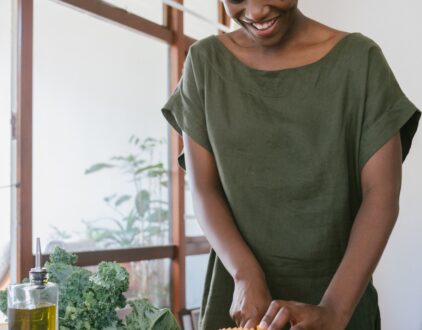 FOLLOW ALONG ON INSTAGRAM
Find us on social for more home inspiration where culture, personal style, and sophisticated shopping intersect to help you create a home where you love to live.