For those uniquely gifted humans with a green thumb, growing plants comes naturally. The phrase "green thumb," which some say dates back as far as King Edward I of England's rule from 1272 to 1307, describes plant lovers who successfully care for plants' essential needs—light, water, air, nutrients and a proper temperature.
However, for the rest of us without a natural inclination toward greenery, we need a little more assistance with plant care 101. New plant moms, don't worry if you mess up early on and kill a houseplant or two. It's a process to learn what works best for keeping your plants healthy and thriving in and outside your home. The good thing is there are a host of plant products designed with newbie plant lovers in mind. With the right tools, you will be on your way from a plant novice to an expert who reaps all the health benefits of houseplants in no time.
Here are some of the best plants products to help you achieve that green thumb you've always wanted:
Products that Elevate Your Home Plant Life
1
Easy to Grow Houseplants
An Amazon's Choice for best plantcare products, the Easy to Grow Houseplants come in 2" planters with potting soil mix. The set of 12 includes an assortment of plants such as a live Fittonia plant, a live Pothos plant, an Aralia plant, a snake plant, a Hawaiian pothos live plant and other green plants. These houseplants make achieving a green thumb simple and easy and will instantly liven up your home decor.
2
Real Growers Soil Microbe Superpack
If you are wishing for healthier and stronger plants, then look no further than Real Growers Recharge. This soil microbe superpack is loaded with mycorrhizae, trichoderma and billions of other beneficial soil microbes that will lead to denser roots and bigger crop yields. You can use it on both indoor and outdoor plants, as well as on your crops, trees, perennials and annuals. Lastly, this soil microbe superpack won't leave a mess and it will never burn your plants.
3
AWLYLNLL Wood Plant Stand
If you are going to create your own garden oasis, then one tool you'll want in your plantcare arsenal is a great plant stand. Perfect for both indoors and outdoors, the unique design of the plant stand combo by AYLYNLL can hold, at minimum, 11 plant pots and its eucalyptus wood is safe for the environment, as well as for you, your family and your pets. Also, the assembly is simple and no tools are required.
4
Garden Kneeler and Seat Stool
Perfect for garden lovers or newbies who want to grow their expertise, this garden kneeler by Fitnessclub doubles as both a garden kneeler and a garden seat. Weeding, planting and pruning just got a lot easier. The seat's soft pad cushions are made from high density 600D polyester fabric and make hard gardening work more comfortable by reducing the pressure on your knees. Also, there are two extra large toolkit pouches that are perfect for storing your gardening must-haves.
Our editors love finding you the best products and offers! If you purchase something by clicking on one of the affiliate links on our website, we may earn a commission at no extra cost to you. 
---
---
Renovate
From minor tweaks to major overhauls— these are the insights that add style and comfort to your home.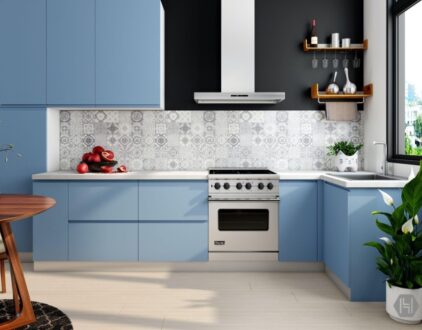 FOLLOW ALONG ON INSTAGRAM
Find us on social for more home inspiration where culture, personal style, and sophisticated shopping intersect to help you create a home where you love to live.