Brown leather sofas are a popular choice for both modern and classic interiors because they never truly seem to go out of style. Their rich and warm tones promote a comfortable and relaxed atmosphere. They're not only timeless in their appeal, but they also effortlessly blend with a wide range of decor styles and colors. Their versatility makes them an ideal focal point for any living space, especially when paired with the right decor.
Finding the Right Color
Depending on the shade of your brown leather sofa, however, finding the right color scheme to complement it can be a challenge. Even though brown is a neutral color, it can be a tricky endeavor to settle into the perfect balance. For best results, homeowners should consider the undertones of the brown leather and select colors that blend with it.
To achieve a clean aesthetic with a brown leather sofa, try to pair it with neutral colors such as beige, cream, or white. Pale colors can provide a beautiful contrast against the deep tones of the brown leather. As a result, this only enhances its richness to create a classic look.
To create a warm and inviting space with a brown leather sofa, consider using earthy tones like olive green, rust orange, or deep burgundy because they work well with the natural warmth of leather. On the other hand, if you want to take a more modern approach, pair your brown leather sofa with cooler tones such as blue or gray. This can create a striking contrast that adds visual interest to the room.
You can also use different textures and materials that match the richness of the brown leather. To do this, try incorporating natural elements including wood, rattan, or woven textiles to enhance the organic feel of the room. You can also add a pop of color by including pillows, throws, and artwork to add more personality and visual interest.
Color Ideas That Can Complement a Brown Leather Sofa
By combining the right textures and colors, a boring sofa can become the focal point of a chic and welcoming living area. If you're still wondering how to select a compatible color scheme for your home, there are certain items that can help you achieve a balanced and attractive design. Here are five home decor buys that can make your sofa really stand out:
1
Neutral Books
A set of neutral books in the color cream is a great addition to your bookshelf staging or other home decor ideas. Each collection includes a stack of genuine hardcover books. The books are handpicked to create a visually appealing arrangement. And these books are not just decorative pieces but actual published works that can be opened and read. When you place an order, your set should include a similar color scheme, but with different titles. They are designed to add style and substance to your home decor. Whether placed on a bookshelf or used as a centerpiece for coffee table styling, this set of books is an attractive complement to your brown leather sofa.
2
Pampas Grass
This collection of pampas grass in multiple shades of brown can elevate any boring sofa. These pampas grasses are perfect for creating a warm and inviting autumnal atmosphere in any space. Each set comes with 120 pieces — 50 bunny tails grass, 25 reed grass, 20 white pampas, 20 brown pampas, and five fluffy pampas grasses. No need to water or maintain them, unlike fresh flowers. Instead, they remain beautiful and intact for a long-lasting touch of elegance. Create a beautiful floral arrangement by filling your vase with these beautiful dried pampas grasses. Whether decorating for a party or simply adding a touch of vintage charm to your living room, these grasses are a great choice.
3
Forest Green Art Set
Add a unique touch to your home decor with "The Abstract Rusty Green Sunset," a 2-piece wall art set featuring a deep forest green and beige antiqued design. This artwork is suitable for art nouveau, hippie-inspired, mid-century modern, or bohemian-themed homes and can make any space come to life. Decorating your space is easier and faster with instant printable wall art. All you need to do is download the digital files, print them, and hang them up. You can print them at home, your favorite print shop, or use an online printing service for delivery right to your door. Plus, you can even customize the printing to suit your personal style, whether you prefer paper, canvas, wood, or any other medium.
4
Modern Orange Vase
Searching for a thoughtful way to brighten a bland space? Look no further! This Modern Orange Vase is an ideal choice for living rooms, bedrooms, and even kitchens. With its silk shiny sheen, it can instantly brighten up any room and add a vibrant touch to your space. It is spacious and can accommodate real, dried, or artificial flowers to create gorgeous floral arrangements that complement any style. And each vase is made from biodegradable materials, so you can feel good about your purchase. This vase not only adds beauty to your space but also supports a greener future.
5
Brown Burgundy Boho Pillow Set
This collection of burgundy and brown cotton pillows is a great way to spice up your space! Made from hand-woven fabrics, each pillow is imported from India, Morocco, and Thailand. They are carefully crafted to bring a touch of global charm to any space. You can purchase the pillows as a set of three or individually. No matter what you choose, each pillow has a unique pattern and color, which shows the skill of the artisans who made them. These exceptional pillows not only offer comfort but also help you create a space that reflects your personal style and taste.
Our editors love finding you the best products and offers! If you purchase something by clicking on one of the affiliate links on our website, we may earn a commission at no extra cost to you.
---
---
Decorate
Access design inspiration that infuses personality and culture into your spaces.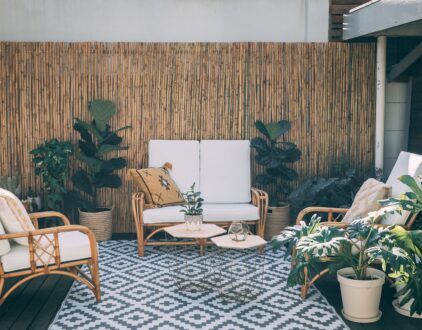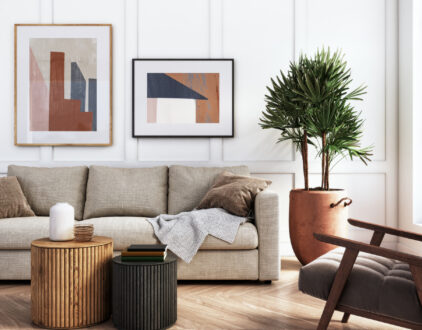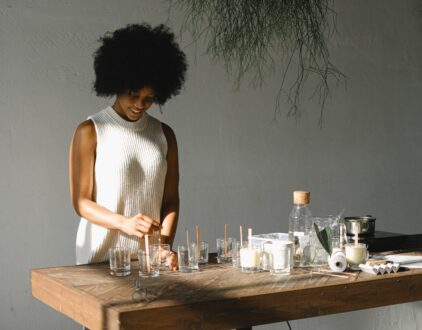 ---
Spaces
Whether it's luxury or ease, every area of your home should be as fabulous and unique as you.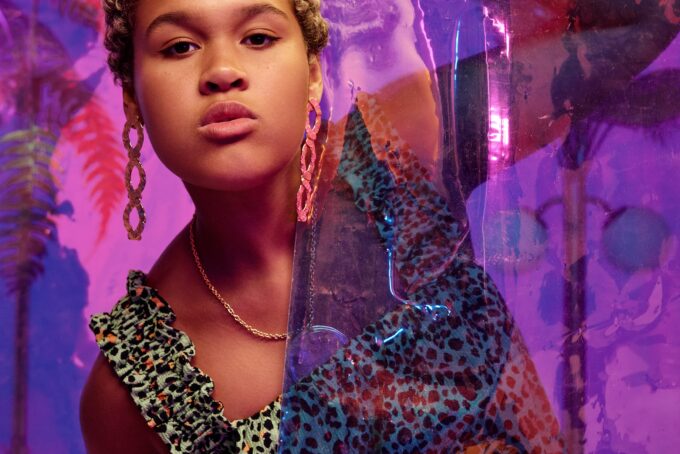 FOLLOW ALONG ON INSTAGRAM
Find us on social for more home inspiration where culture, personal style, and sophisticated shopping intersect to help you create a home where you love to live.