There is one thing that homeowners everywhere cannot get enough of: space. This is especially true in large cities like Los Angeles where the cost of living is 49% above the national average and the average size of a one bedroom is only 792 square feet. Limited space in city living is a common trend nationwide. If you head east to The Big Apple, one-bedroom apartments range in size anywhere from 600 to 800 square feet.
At Home & Texture, we're all about storage hacks and creating more space. What better way to clear the clutter in the the most used room in the house, than to add storage under the kitchen sink. It is the perfect option no matter the size of your room. Under sink storage will keep your household items neatly tucked away and out of sight. Now, you can make more space for whipping up your favorite meal and have the peace of mind that all your under sink essentials are organized and easy to access.
Check out these five under the sink storage hacks that will make cleaning a breeze.
Jump to Products
---
1
LIVOD Cabinet Door Organizer
This is a perfect kitchen organization hack. Not only does the LIVOD Cabinet Door Organizer add extra storage under the sink, but it doubles as a dish towel rack. This door organizer is perfect for baking sheets, cutting boards and plastic food wrap, and the outside rack can hold two towels. It's simple to assemble, stable and adjusts to three different sizes.
2
MEAFBIRD Under Sink Organizer With Sliding Cabinet Basket
One of our favorite finds for under sink storage is the MEAFBIRD organizer. It's similar to a mini cabinet. The set of two comes with sliding basket drawers that make it more convenient to pick up items, as compared to its competitors. This high quality organizer is durable and easy to clean; the hollow design allows for easy drainage so you won't have to worry about waste building up under your sink.
3
LIURC L-Shaped Under Sink Organizer
The under sink organizer and storage unit by LIURC is uniquely designed in an L-shape to perfectly fit next to u-bend and other pipes without interfering with your plumbing. It is made completely from metal and anti-rust paint so it will not wear or tear easily, and it can hold up to 55 pounds. This slide out organizer will ensure that you make the most out of your kitchen storage space.
4
ClearSpace Plastic Storage Bins
If you are looking for a really simple and easy storage idea for under your kitchen sink, try this set of four plastic storage bins from ClearSpace. They are portable, stackable and extremely versatile for any storage need. They're the perfect size and can hold larger items like dish soap, laundry detergent or garbage bags.
5
OBOR Under Sink Organizers
The OBOR Cupboard Organizer and Storage is a brand known for creating functional storage. This under sink storage unit has 10 removable plastic shelves, 11 vertical holes to adjust height and length and depth expandability as well. It's perfect for optimizing your kitchen and clearing out the clutter.
OUR EDITORS LOVE FINDING YOU THE BEST PRODUCTS AND OFFERS! IF YOU PURCHASE SOMETHING BY CLICKING ON ONE OF THE AFFILIATE LINKS ON OUR WEBSITE, WE MAY EARN A COMMISSION AT NO EXTRA COST TO YOU.
---
---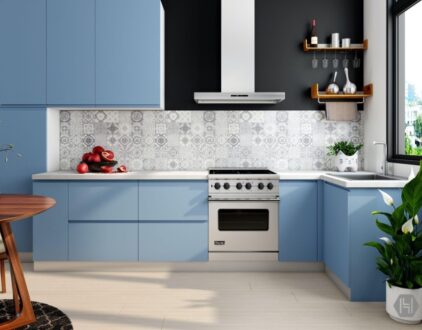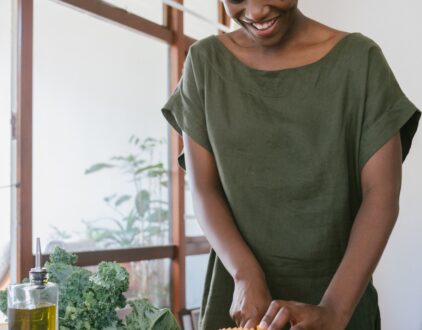 FOLLOW ALONG ON INSTAGRAM
Find us on social for more home inspiration where culture, personal style, and sophisticated shopping intersect to help you create a home where you love to live.