Candle making kits are a creative way to elevate the vibe of your home while exploring scents, colors and textures. Storefronts in cities across the country have popped up offering candle making experiences for a fee.  Now, you can bring that same customizable candle fun right into the comfort of your own home.
Bring Candle Making Home
The slow, cathartic burn of a candle sets a mellow atmosphere in your personal space. The joy of turning down the lights and sparking up a wick is hard to beat. Whether at a dinner table, by the bath or while you work from home, candles set a relaxing mood that helps calm and inspire. But a quick glance at a candle's price tag will often prove that the mood setting home accessory is not always an affordable investment. So, why not make the candle yourself exactly how you'd like? Favorite scent. Favorite color. Favorite flower. All are easily incorporated when using a candle making kit.  You can create these masterpieces at a fraction of the cost of buying premade candles from popular brands. Plus, the customization is almost limitless. Grab your honey and mix up the perfect candle combination for the sweetest date night. Candle making is also a great family activity and you can easily include your little ones in on the creative fun. Just knowing the embers that spark from a handmade candle are the product of your imagination will make the candle burn that much brighter. Home & Texture has compiled a list of the best candle making kits that will keep the fire and your pockets alive.
Best Candle Making Kit
1
Complete Candle Making Kit
This kit comes with all you need to get started creating candles for your home. That includes the basics like wicks, 100% natural beeswax, dye and tins. The candle making kit also comes with an electric stove and metal pouring pot for easily melting your wax. Once the wax is melted and ready to go, you can add in one of twenty dyes, one of six aromatherapy scents and dried flowers. The kit comes with detailed instructions on how to add the flowers in the correct way so they don't burn but rather add to the ambiance of the experience. Because of concerns about unhealthy chemicals, the designers of the kit used plant-based additives that naturally exist in the environment for a clean burn. You also can expect these candles to burn evenly without cracking thanks to the use of the high quality beeswax. 
2
Premium Soy Candle Making Kit
There's no better way to enjoy some creative DIY time with your family than by making scented candles together. A great starter kit for beginners, this natural soy wax candle making kit extras including packs of soy wax, gorgeous candle jars & tin cans, and 7 fragrance oils.
3
Hearth & Harbor Candle Kit
With its burlap ties and brown paper bag labels this candle making kit has a rustic and homey feel that will fit the popular farmhouse home design aesthetic. Like most kits on our list, this set comes with wicks, dyes, tins and a thermometer. It also will arrive with an electric wax melting pot. The machine has an LED touch screen that provides real-time temperature display. It's also insulated and simple to clean-up once you're done creating. Unlike some of the other kits this set doesn't include dried flowers but reviewers don't seem to mind. Many raved about the strong enjoyable scents found in this set.
4
Minimal Candle Making Kit
The grown and sexy aesthetic is at the heart of this minimal candle making set. Everything inside feels intentional and elevated.  You'll find the basics including a metal melting pot, glass jars, soy wax and fragrance oils. This set comes with the option of the usual cotton wicks or try something new and use the included wood wicks instead. It's vegan, pet-safe and paraben free. Plus, you'll get essential candle care tools as a part of this kit. These help candles last longer and burn better.  The kit doesn't include any dyes but that's intentional. The designers eliminated dyes for a cleaner, healthier burn. 
5
Candle Making Kit with Frosting
Despite the yummy look of this candle making kit, nothing inside is for consumption. The frosting topped candles you can make using this set will be a fun activity for the entire family. There are 120 pieces inside including wax, fragrance and dyes. You'll get both glass jars and tins to fill and the two silicone candle molds. It's the frosting that really sets this kit apart. Piping bags will help you create a dessert-like topping for the glass jarred candles or use the silicone molds to make a cupcake design. These unique options are a great gift for friends and family but will also be the perfect addition to your very own home.
Our editors love finding you the best products and offers! If you purchase something by clicking on one of the affiliate links on our website, we may earn a commission at no extra cost to you. 
---
---
Decorate
Access design inspiration that infuses personality and culture into your spaces.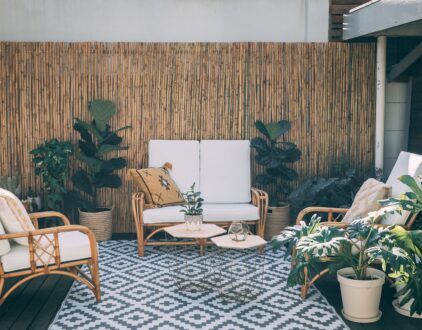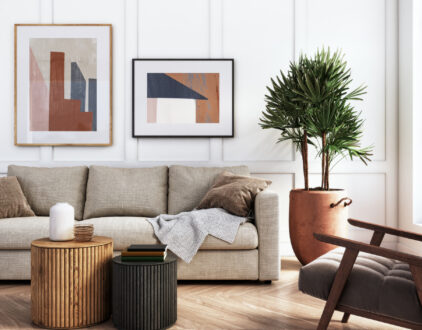 FOLLOW ALONG ON INSTAGRAM
Find us on social for more home inspiration where culture, personal style, and sophisticated shopping intersect to help you create a home where you love to live.