Looking for some potted plants to create a beautiful front door or porch? Of course you are. You don't have to leave your front door bare when there are a number of plants you can add to it to give your front entrance a vivid personality. No matter what your front door or porch looks like now, adding potted plants and flowers can only make it look more enticing.
This is especially true if you have a colored front door. You can play with colors to create a small but memorable front porch experience for you and your neighbors.
How To Use Potted Plants To Create a Beautiful Front Door Arrangement
View this post on Instagram
First, find yourself some floor planters. If you can snag some stone planters, that's the best option, but plastic pots don't hurt either. You can find some on Amazon or even your local thrift store if you want to catch a bargain. Just consider the size of the space on your porch. You don't want to restrict your front area, you just want to highlight it. Now here are some ways you can turn potted plants into a work of art for your front door:
Let Your Plants Hang
You can draw your guests' eyes up and around by adding greenery that hangs. If you use this method, you can still keep your front porch walkway open. Plants such as begonias, petunias, and spider plants are great potted and in hanging baskets.
Don't Sleep on Pumpkins
When the fall approaches, pumpkins can make for a beautiful sea of plants for your porch. For one, they last a long time as long as you don't cut them, and that bright orange will liven up your porch. Mix pumpkins with other complementary colors such as green, red, yellow, or purple. In fact, you can turn a pumpkin into a potted container and add flowers such as mums to turn up the color on your front porch.
Keep It Simple, Keep It Green
If you are the type of person who doesn't know the ins and outs of flowers and their seasons, you can always opt for green plants. Palms, mini shrubs and many other plants can be just as striking as colorful plants. You can place some seasonal-appropriate palms by your door, and they will do all the talking for you. Boston ferns, caladiums, and umbrella trees also make for lovely potted plants for your front porch as well.
Embrace the Rainbow
Get some beautiful pots and add colorful plants and flowers to them. With the ability to rotate flowers every season, you can always make your front porch look fresh and new.
---
---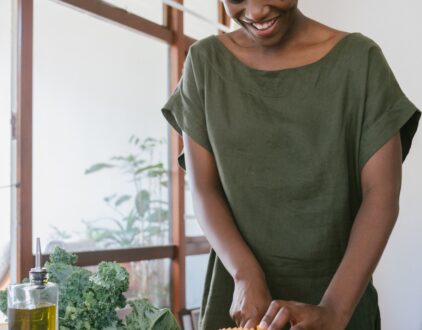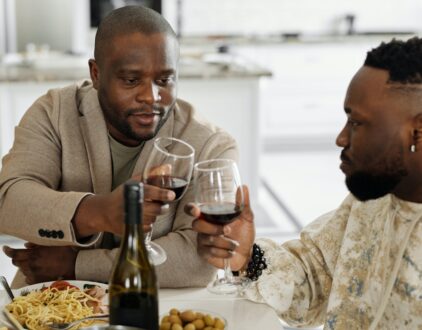 ---
Spaces
Whether it's luxury or ease, every area of your home should be as fabulous and unique as you.
FOLLOW ALONG ON INSTAGRAM
Find us on social for more home inspiration where culture, personal style, and sophisticated shopping intersect to help you create a home where you love to live.