Need some new roofing for your home? Professional roofers will tell you that a responsible homeowner will need a new roof at least once in his or her lifetime. While most homeowners believe that a leak means needing a whole new roof, that is simply not the case. It may just be time for a repair.
"As long it's properly installed and properly ventilated, your roof will get as close as possible to the manufacturer's specified life span," report the professionals at Bill Ragan Roofing in Nashville, TN. "For example, a 3-tab asphalt shingle roof's lifespan is around 25 years. So, if your 3-tab asphalt shingle roof is only 10 years old, you shouldn't need a replacement for at least another 12 years."
Roofing Replacement — Or Repair?
Of course, there are certain things you need to look out for to see if you need roofing replacement or repair. If your roof is more than 20 years old, or if you recently survived a severe storm (like a hurricane), experts say that it's imperative to get a new roof for your home.
But with all the different types of roofing on the market, how do you know which one is right for you?
Home & Texture has come up with a list of the top five roofing materials to make it easier for you to decide which is right for you.
Jump to Products
---
1
Renogy 4-Module 65.6-in x 39.4-in 1280-Watt Solar Panel
In recent years, solar roofing has become more popular. With the promise of saving money for penny-pinching homeowners, today's solar panels are more affordable than ever before. Such, too, is the case with the Renogy 4-module 1280-watt solar panel. At their top efficiency, these panels can save up to 21 percent in electricity costs. And contrary to popular belief, you don't need to live in a temperate or otherwise hot climate to enjoy all the benefits of solar energy in your home. So, homeowners in less forgiving climates — like the Northeast — can take comfort in knowing that the Renogy solar panels are made from a durable, all-weather material that will bring them energy benefits for years to come.
2
APOC Water-Shield Fibered Roof Sealant
Tar roofing is most often found in urban environments — with older buildings in New York City and its five boroughs being the most prominent examples. It's long-lasting and relatively inexpensive — and with just a few simple materials, you can actually do it yourself. But in addition to investing in some gravel (for a more durable roof), a tar roof will need a sealant like the APOC Water-Shield Fibered Roof Sealant. This product is ideal for all uses and climates, and it also seals all types of roofs, no matter how damaged or old. Best of all, you'll only need a few 5-gallon pails for average-sized homes.
3
Union Corrugating 3.17-ft x 8-ft Ribbed Silver Steel Roof Panel
Steel roofing is more popular in areas where there is a lot of rain — because when the panels interlock with one another, it creates a nearly impenetrable fortress against even the most furious storm. Additionally, steel roofing is preferred in areas where wildfires are common, because steel will not burn (unlike other materials). Best of all, it's the most economical choice of all the roofing materials, and there's no better example of the savings you'll enjoy than with this steel roof panel by Union. Each panel comes with a 25-year warranty against rust, and it's easily changed out in the event you need to do so.
4
GAF 33-lin ft Weathered Wood Hip and Ridge Roof Shingles
While not as popular as it once was, wood roofing still provides a classical, durable look. It's not recommended for homeowners who live in areas that are prone to brush fires, though, as it goes without saying that wood is very flammable. But for homeowners looking for a classic, rustic look to their home, the GAF 33-lin ft Weathered Wood Hip and Ridge Roof Shingles do just the trick. They can even go over your existing roofing, so you can save both time and money while also providing an additional layer of much-needed protection from the elements.
5
GAF Timberline Natural Shadow Charcoal Laminated Architectural Roof Shingles
Asphalt shingle roofing is the most common type of roofing, found on both classic and modern homes throughout the United States. While it's affordable and easy to install, it's also not the most durable option. Most shingle roofs last about 15 years — and in some areas, up to 30 years — which means they have to be changed out at least twice in the homeowner's lifetime. But, because they're so common, shingles like these offered by GAF are easy to find — and even easier to install.
Our editors love finding you the best products and offers! If you purchase something by clicking on one of the affiliate links on our website, we may earn a commission at no extra cost to you.
---
---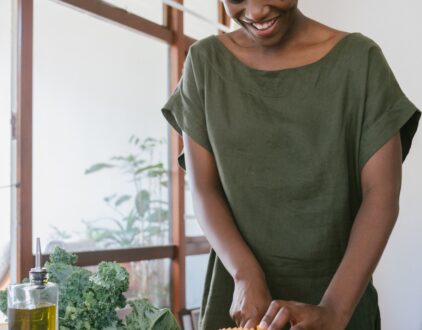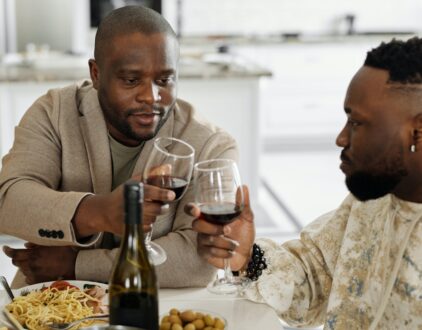 ---
Spaces
Whether it's luxury or ease, every area of your home should be as fabulous and unique as you.
FOLLOW ALONG ON INSTAGRAM
Find us on social for more home inspiration where culture, personal style, and sophisticated shopping intersect to help you create a home where you love to live.