Smart appliances are becoming increasingly popular in households due to their convenience and efficiency. With a single appliance, you can manage multiple tasks that used to require several manual steps. For instance, with a smart refrigerator, you can now have access to fresh groceries right at your fingertips. You do not need to worry about running out of food as the fridge will let you know when supplies are low.
Not only can smart appliances make grocery shopping easier, but they can also help save energy and reduce household expenses. Smart thermostats, for example, allow you to adjust the temperature in different rooms according to your preferences so you do not waste energy heating or cooling areas that are not frequently used. Similarly, smart washing machines come with sensors that detect how much clothing is inside, so it only uses the amount of water and electricity it needs to complete a cycle.
What Makes Smart Appliances So Smart?
Smart appliances are often connected to mobile apps or voice assistants. This makes them easy to control even when you are away from home. With just a few taps on your phone or by speaking into your speaker, you can adjust the settings of your appliance according to your needs. This allows you to truly customize both your convenience and energy savings.
5 Smart Appliances for Your Home
Smart appliances are proving that technology can bring more convenience and efficiency into our lives. With their ability to automate common tasks around the house, they give us more time for things that matter most. So if you are looking for ways to make life a little more simple, consider purchasing a smart appliance to help. The good news is that there are tons and tons of products to shop to meet your every need. To start, here are our favorite ones for your home:
Jump to Products
---
1
Smart Coffee Table
This convenient smart coffee table comes equipped with two refrigerated drawers, adjustable to five temperature settings. You can use them to store a number of foods and drinks. Additionally, each table includes an integrated 10W wireless charger on its countertop to keep your devices powered up at all times. Plus, the dual USB sockets located on the back of this mini-table make charging and using electronic products hassle-free! To prevent any potential hazards, this intelligent socket features a safety switch for your convenience. If the household devices consume too much energy and surpass the safe threshold, it will instantly sever the connection, safeguarding you from harm.
2
Touchless Vacuum
The EyeVac is an incredibly powerful tool that can make cleaning a breeze. Harnessing a 1400-watt vacuum, it can effortlessly remove 100% of dust, hair, and debris in no time! This small but mighty vacuum provides maximum efficiency with its two superior filters, guaranteeing that all dust, dirt, and debris are removed from the air and replaced by clean breathable oxygen. And automatic infrared sensors ensure that it is always on and ready to be used whenever you need it. Plus, you can eliminate any cleaning hassle thanks to its touchless operation. Simply wave your hand across the built-in infrared sensors to activate the device!
3
Temperature-Controlled, Self-Heating Coffee Mug
Enjoy the perfect cup of Joe whether morning, noon and night with the Nextmug. You can select from Warm (130°), Hot (140°) or Piping (150°) temperature settings to keep your coffee, tea, or other preferred drinks at just the right heat for hours! Its integrated smart mug technology includes sensors that monitor and control temperatures. It also comes with LED lights that display battery life and real-time temperature. Plus Auto-off technology and a charging coaster make Monday mornings even easier. In a matter of seconds, you can set the mug to your ideal temperature, without the hassle of downloading an app, requiring a password, or security concerns. Crafted with expertise for superior results, this elegant ceramic matte-finish covers a strong stainless steel body that is comfortable to use at only 17 ounces. Plus, its ergonomic design and handle is sure to fit perfectly in your hands as you enjoy each sip!
4
Smart Refrigerator
You can have total control over your beloved wines with this Smart Wi-fi enabled wine refrigerator from Ivation. With a 41°F to 64°F temperature range, it provides an ideal environment for both white and sparkling wines, all conveniently adjustable through your smartphone wherever you are! Its sophisticated compressor technology also keeps temperatures stable regardless of outside heat sources, giving you peace of mind that your favorite vino will remain perfectly preserved at just the right temperature. Adjust the temperature to what you prefer, then let the cooler take care of the rest. Its built-in fan provides a continuous interior climate that is perfect for the long-term storage of your wines. Moreover, this UV-resistant double-paned thermopane glass door shields it from any ultraviolet light, which can potentially compromise its tannins and overall character.
5
Smart Food Processor
With over 15 pre-programmed functions such as 'Mix,' 'Fry,' and 'Slow Cook,' the ChefRobot Smart Food Processor can complete multiple tasks simultaneously. Plus, with its 500-watt motor and 1000-watt heater, all cooking times, temperatures, and speeds are preset so that you can easily prepare in advance without any guesswork, allowing for guided cooking at the touch of a button! With this multi-functional food processor, you can cook homemade meals with a 10+ appliance lineup that includes everything from a steamer to blender. You can forget about the mess or hassle because its fumeless, self-cleaning function can take care of any stubborn residue left over without requiring extra time or energy on your part. Enjoy delicious home cooked meals with ease thanks to this amazing kitchen assistant!
6
Bladeless Ceiling Fan
Introducing the modern, low-profile ceiling fan with LED light and 2-in-1 design. Get easy access to three speed and timing settings along with step-less dimming output via an included remote control or its convenient app. This ultra-silent and comfortable ceiling fan runs smoothly without making any noise, while efficiently distributing air throughout the room. Experience complete serenity as you drift off to dreamland in your tranquil sleeping environment! This enclosed ceiling fan is perfect for loft beds and low ceilings, while also providing three adjustable levels of brightness. With this one product, you can now experience multiple lighting options all at your fingertips!
---
---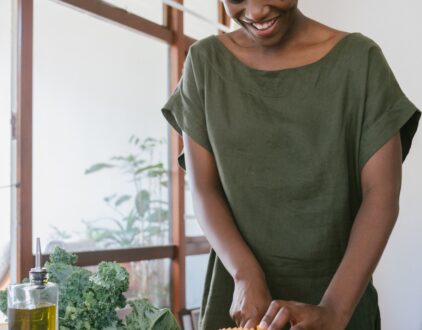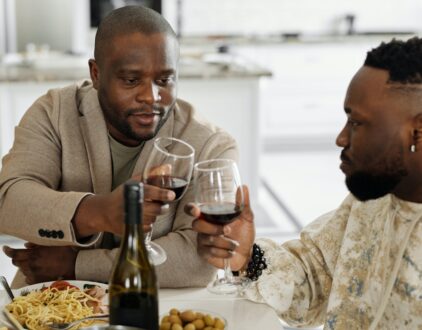 FOLLOW ALONG ON INSTAGRAM
Find us on social for more home inspiration where culture, personal style, and sophisticated shopping intersect to help you create a home where you love to live.