Earth Day is an annual holiday dedicated to raising awareness and protecting our planet. Since 1970, over 190 countries have joined forces annually to engage in activities that bring attention to environmental issues. This is an important day of reflection on the impact humanity has on the Earth. It encourages people to strive towards creating a sustainable future for generations ahead.
The day is an opportunity for everyone to come together to learn about and take action on issues, such as climate change, pollution, deforestation and biodiversity loss. It is a time to reflect on the impact humanity has on the planet and consider ways to reduce the ecological footprint.
The theme for Earth Day 2023 is "Invest in Our Planet." It highlights the urgent need for collective action to protect and restore the natural environment. The theme encourages making tangible steps towards preserving the planet to create a brighter, safer future for generations to come.
How To Make an Impact
Earth Day is more than just a holiday. Instead, it provides a reminder to take actionable steps towards being eco-friendly. By cleaning local parks and beaches, planting trees, lowering energy use in homes and offices or advocating for greener legislation, this generation can make the world a better place. Organizations also hold conferences, workshops and educational programs  to promote environmental awareness and teach the best practices for living sustainably.
As the impacts of climate change become ever more visible, Earth Day has gained a lot of traction. It is a reminder to come together and find solutions for environmental issues that threaten the planet's future. By celebrating Earth Day, people can engage in useful conversations and take tangible steps towards creating sustainable progress for generations ahead.
Jump to Products
---
1
Bamboo Toilet Paper
Enhance your bathroom experience with this bamboo toilet paper from Betterway. Crafted from 100 percent natural bamboo, it provides a gentle touch free from artificial ingredients that can cause discomfort or allergies. It is also eco-friendly, so you can help preserve the planet too. This toilet paper comes with a whopping 57 percent extra square feet per roll, equaling approximately 360 sheets. That is nearly two times more than other leading brands. Each sheet boasts 3-ply strength for added softness and 2 times the absorption. Every wipe will be comforting and clean.
2
Hydrating Soap Bar
Pamper your skin with the nourishing and refreshing hydrating soap bar from Cleancult! This hydrating soap is blended with coconut and essential oils to provide a gentle, yet effective cleanse for every skin type. Its non-irritating formula can be used on your face, body or hands without fear of irritation. With added Vitamin E to lock in moisture all day long, you can experience a smooth and silky feeling all day long. This cruelty-free and eco-friendly product is not only perfect for a guiltless shower time experience, but also comes in five invigorating scents: Lemongrass, Grapefruit Basil, Juniper Sandalwood, Sea Spray & Aloe and Sweet Honeysuckle.
3
Laundry Detergent Pods
For a gentle, yet effective laundry detergent that is suitable for sensitive skin, try the laundry detergent pods from Dropps. Its plant-based formula is designed to prevent rashes and protect delicate fabrics, such as wool, cashmere and cotton. This eco-friendly detergent is made without the use of synthetic fragrances, dyes, enzymes, optical brighteners, parabens, phosphates and pthlalates. It has been dermatologist tested and clinically proven to be gentle on skin. In addition, its low-waste packaging is recyclable and compostable, which helps to reduce single-use plastic waste. This gentle formula is perfect for sensitive skin, natural fibers and delicate clothes. Try Dropps Laundry Detergent Pods to experience a safe and effective clean.
4
Coconut Shell Candle Holders
Elevate your tropical and coastal decor with this set of coconut shell candle holders from Jollifiers. Crafted from 100 percent real coconut shells, each holder is one-of-a-kind in its shape, color and markings, which adds a natural touch to any home interior. Each purchase helps the environment by keeping countless shells out of landfills. Handcrafted in Vietnam by skilled artists, these candle holders not only provide a dazzling source of light, but also bolster local communities and contribute to sustainable practices. This inviting and eco-friendly candle holder collection features three dazzling designs — perfect for illuminating your patio, bathroom or dining table.
5
Disposable Wooden Cutlery Set
Introducing Bamboodlers, the perfect solution to plastic cutlery. Crafted with 100 percent natural bamboo, these sustainable utensils are great for the environment. Bamboodlers are disposable, which means less dishes to wash. Unlike standard plastic cutlery, Bamboodlers degrade quickly and provide an eco-friendly alternative that is free from nasty chemicals or toxins. In addition, it is made out of renewable resources, which means that you won't be contributing to the mounting global issue of single-use plastic waste. Choosing to go green has never been more enjoyable. With Bamboodlers, you can reduce your carbon footprint with ease. Using eco-friendly items not only proves that taking care of our planet is far from boring, but also that sustainability is chic.
Our editors love finding you the best products and offers! If you purchase something by clicking on one of the affiliate links on our website, we may earn a commission at no extra cost to you.
---
---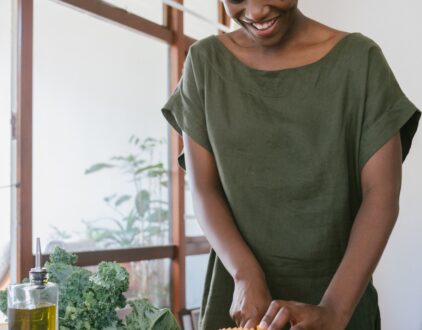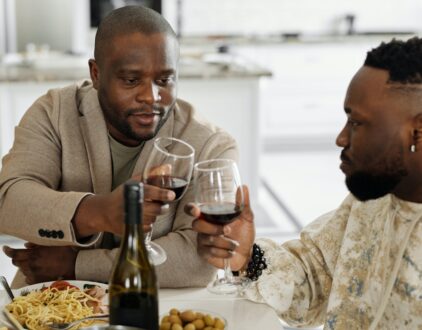 FOLLOW ALONG ON INSTAGRAM
Find us on social for more home inspiration where culture, personal style, and sophisticated shopping intersect to help you create a home where you love to live.