Blinds are a popular choice if you're looking to strike the perfect balance between style and functionality. But when you start shopping for them, you'll discover there are more options than you may have even thought possible. So, how do you make a decision? This guide breaks down several of the most popular types.
What are the benefits of having blinds?
Before shopping for the perfect blinds for your home, think about the reasons why you might need them.
Light Control: They offer precise control over the amount of natural light that enters your space. Whether you want to create a bright, welcoming atmosphere or reduce glare on your television screen, they allow you to adjust the lighting to your preference.
Privacy: They provide an effective way to maintain your privacy while still enjoying outdoor views. You can easily adjust the slats or panels to block unwanted views from outside.
Energy Efficiency: Cellular blinds, in particular, are known for their energy-saving properties. By providing insulation, they help regulate the temperature in your home, reducing heating and cooling costs.
Venetian Blinds: Classic Elegance
Venetian blinds are known for their classic appeal and versatility. Made from horizontal slats, typically made of wood, metal, or PVC, they offer precise control over light and privacy. Their ability to tilt the slats allows you to adjust the amount of sunlight entering your room, making them perfect for any time of day. Whether you're going for a traditional or modern look, they can effortlessly complement any interior.
Roller Blinds: Sleek and Minimalistic
If you prefer a sleek and minimalistic window treatment, roller blinds might be the perfect choice. These are made of a single piece of fabric that rolls up and down, providing a clean and uncluttered appearance. They are available in a wide range of colors and patterns, making it easy to find the perfect match for your décor. They are an excellent choice for small spaces or rooms where you want to maximize the view when they are fully open.
Roman Blinds: Timeless Beauty
Roman blinds combine the elegance of curtains with the functionality of blinds. They feature soft fabric that folds into neat pleats when raised, creating a sophisticated and timeless look. they are excellent for adding some warmth and texture to your living spaces. They are particularly popular in bedrooms and living rooms, where their softness and style create a cozy atmosphere.
Vertical Blinds: Ideal for Large Windows
When it comes to covering large windows or sliding glass doors, vertical blinds are a practical choice. These feature vertical slats that can be tilted to control light and rotated to provide complete privacy. They are available in various materials, including fabric, vinyl, and PVC. They are also easy to clean and maintain, making them a pretty hassle-free option for busy households.
Cellular (Honeycomb) Blinds: Energy-Efficient Innovation
If you're looking for energy efficiency and insulation, cellular blinds, also known as honeycomb blinds, are an excellent option. These have a unique honeycomb-like structure that traps air, providing insulation to keep your home cool in the summer and warm in the winter. Plus, they come in various opacity levels, allowing you to control the amount of natural light that enters your space.
Pleated Blinds: Versatile and Stylish
Pleated blinds offer a versatile and stylish window covering solution. They are made of crisp, pleated fabric that adds a touch of sophistication to any room. With a variety of patterns and colors available, they can easily match your interior design scheme. They are also lightweight and easy to operate, making them a practical choice for everyday use.
Mini Blinds: Perfect for Small Windows
If you have smaller windows that need coverage, mini blinds are a practical choice. These have narrow slats and are ideal for bathrooms, kitchens, or any room with limited space. They come in various materials, including aluminum and vinyl, and are easy to clean and maintain. They are a budget-friendly option that doesn't compromise on functionality or style.
---
---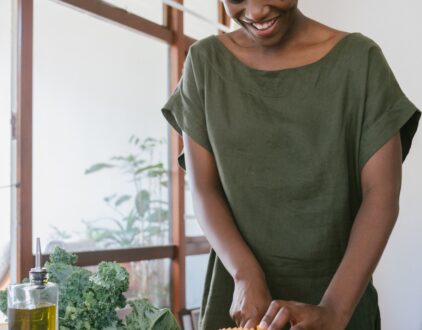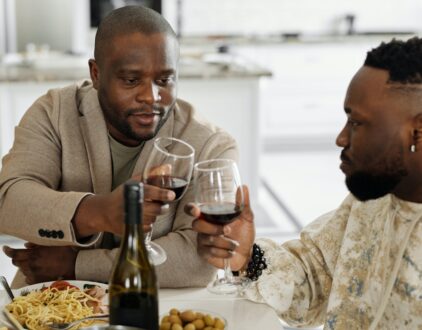 ---
Spaces
Whether it's luxury or ease, every area of your home should be as fabulous and unique as you.
FOLLOW ALONG ON INSTAGRAM
Find us on social for more home inspiration where culture, personal style, and sophisticated shopping intersect to help you create a home where you love to live.