Long adored for delivering modern elegance to wardrobes worldwide, Banana Republic has expanded its distinctive aesthetic into home furnishings. Introducing Banana Republic Home, a thoughtfully curated collection that infuses spaces with the brand's signature versatile refinement. We've rounded up our favorites from this highly anticipated launch that are guaranteed to elevate your interiors with contemporary sophistication.
Sophisticated Silhouettes for Modern Spaces
From eye-catching accent chairs to dramatic dining tables, the new furniture offerings from Banana Republic Home embody their polished yet current sensibility. Each piece features purposeful, minimalist shapes enhanced by rich details and materials. We especially appreciate how the versatile silhouettes straddle various design aesthetics from modern to traditional. The result is an assortment that layers into many existing decor styles to pull any space into the present through curated details.
Artistry in the Details
Without a doubt, our favorite aspect of the new Banana Republic Home collection is the attention to special touches that elevate the entire assortment from merely functional to truly inspiring. Mixed media, contrasting textures, and handcrafted accents abound in the decor and accent pieces, infusing warmth and character into the pared-back forms. Natural materials like woven rattan and reactive glazed stoneware blend seamlessly with sleek metals and luxe velvet.
These thoughtful details add tactile personality, visual intrigue, and a sense of global artistry that captures the modern Banana Republic essence to a tee.
The Verdict: A Triumphant Debut
With their keen understanding of balancing on-trend colors, mixed media, and forward-thinking designs anchored by timeless quality construction, Banana Republic Home succeeds as a debut home collection. We can't wait to see this thoughtfully curated launch display evolve through future seasonal releases. One thing is certain – you can expect the modern elegance signature of the Banana Republic fashion label to continue shining through as they expand their elevated vision to home interiors.
Stowe Dining Chair
The Stowe Dining Chair is the epitome of elegance and comfort. Crafted with a blend of classic and modern design elements, it seamlessly fits into any dining setting. Its sleek silhouette, cushioned seat, and wooden legs make it the perfect companion for long dinners and gatherings. Enjoy both style and support with this exquisite dining chair.
Calistoga Dining Arm Chair
The Calistoga Dining Arm Chair is a statement of sophistication and relaxation. With its high back and smooth arms, it provides exceptional comfort during meals and conversations. Crafted from quality materials, it's designed to last and elevate your dining experience. Add a touch of luxury to your dining space with this stunning armchair.
Tucson Dining Chair
The Tucson Dining Chair is a modern marvel that combines style and substance. Its clean lines and minimalistic design exude contemporary charm, making it an excellent addition to any dining room. The comfortable, soft leather seat ensures you can enjoy hours of dining and conversation without a hint of discomfort. Elevate your dining area with the Tucson Dining Chair.
Tuscany Bench
The Tuscany Bench is the epitome of charm and versatility. Crafted from sturdy wood with a beautiful finish, it's perfect for both indoor and outdoor use. Whether you place it at your dining table or on your patio, it provides a warm and inviting space to sit and relax. Upgrade your seating arrangements with the Tuscany Bench.
Calistoga Bench
The Calistoga Bench is a celebration of modern aesthetics and functionality. Its sleek, clean lines make it an ideal addition to contemporary spaces. Crafted with precision and an eye for detail, this bench is as sturdy as it is stylish. Place it in your entryway, dining area, or as an accent piece; the Calistoga Bench will redefine your seating experience.
Timber Bench
The Timber Bench is a versatile piece that effortlessly complements various settings. Its classic design and solid wood construction make it a durable and stylish choice for your home. Whether you need extra seating at your dining table or a charming addition to your entryway, this bench fits the bill. Experience the timeless beauty and practicality of the Timber Bench in your space.
Our editors love finding you the best products and offers! If you purchase something by clicking on one of the affiliate links on our website, we may earn a commission at no extra cost to you.
---
---
Decorate
Access design inspiration that infuses personality and culture into your spaces.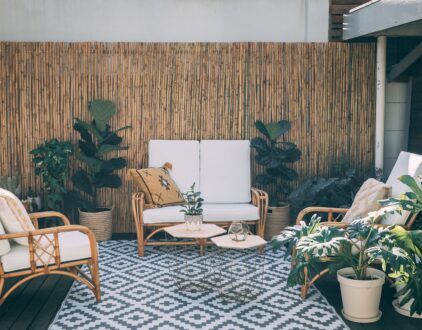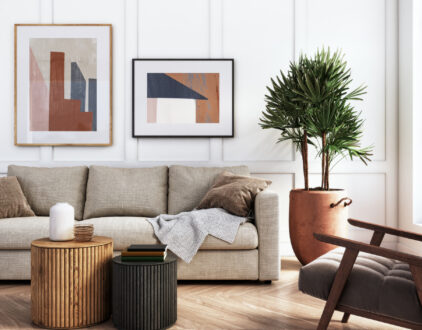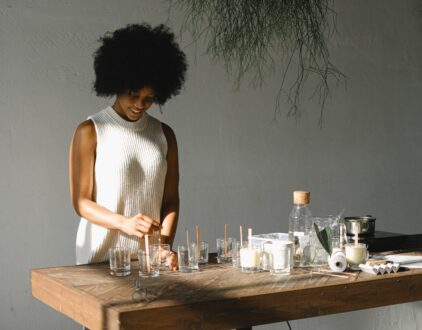 FOLLOW ALONG ON INSTAGRAM
Find us on social for more home inspiration where culture, personal style, and sophisticated shopping intersect to help you create a home where you love to live.