Are you someone who adores having plants around the house? No matter your taste, you can find the perfect planters to complement your home decor, whether you prefer a simple, sleek look or something more colorful and detailed. Plant pots provide the ideal home for your leafy friends, encouraging growth and adding a touch of natural elegance to your space. You'll notice how your plants love their new homes, flourishing and bringing life to every room.
Beyond their functional benefits, these planters also contribute to your well-being. Engaging in the care and nurturing of plants can be a soothing and therapeutic experience, helping you unwind and find peace after long days. Furthermore, plant pots are another creative decor element, allowing you to curate and design your stylish botanical nook to your tastes. You can experiment with different arrangements, mixing and matching various designs to create a unique and visually appealing display that reflects your style and personality.
If you're a plant parent who values the tranquility and beauty of nature, planters are an essential addition to your home. By incorporating them into your living space, you can create a serene and inviting atmosphere that promotes relaxation and rejuvenation. So why not treat yourself and your beloved plants to these charming planters and create a stunning green sanctuary within your home? Keep reading for options that will elevate your space and enhance the appearance of your greenery.
Cecilia Ficonstone Indoor/Outdoor Planters
Playfully breathtaking, the Cecilia Ficonstone Indoor/Outdoor Planters are our favorite! Crafted to mimic the look of stone, you can move these planters around whenever you're in the mood to rearrange your home. Pick from four sizes and colors: black, white, frost gray, and sage. The oversized, roomy look of these planters draws you in, perfect for filling in an empty corner in your home. Run, don't walk, to add these to your shopping list!
Neo Outdoor Planters Collection
Show off your sophisticated side with the Neo Outdoor Planters Collection. Handmade of clay and fiberglass, don't let their listing lead you astray! These planters are suitable for indoor and outdoor use. Available in four sizes and three colors, you'll want to snag these limited-quantity pots before they're gone! Select from lead, onyx black, and rust to create a set or a custom arrangement.
Organic Metal Floor Planters
These Organic Metal Floor Planters are so simple yet so elegant and chic. The sleek design is available in dark and light brass. With three sizes to choose from, you can create the perfect mix-and-match assortment with one of these planters as the focal point. Too eye-catching to go unnoticed but minimalistic enough for an understated look, this planter belongs in your entryway.
Kira Glazed Terracotta Planter
The Kira Glazed Terracotta Planter comes in volcanic red and rivieria blue. The contemporary bowl-shaped pot is available in three sizes or as a set. Handcrafted and glazed in Vietnam, celebrate artisanal creations with this planter. Though delicate, the Kira Planter features drainage holes. Since it doesn't include a saucer to catch the water, it's best for outdoor use. Or you can buy one separately for a gorgeous indoor statement.
Wesley Large Metal Plant Stand
The Wesley Large Metal Plant Stand is a Crate and Barrel exclusive. Iron with bronze and brass finishes, the handcrafted modern design instantly commands attention. Available in two sizes and also a set, quantities are limited. So, put yours in the cart now! We love this planter for a contemporary minimalist home. The industrial vibe belongs in an open-concept loft. Sorry, it can't go on your terrace. It's not for outdoor use, but we wish!
Our editors love finding you the best products and offers! If you purchase something by clicking on one of the affiliate links on our website, we may earn a commission at no extra cost to you.
---
---
Decorate
Access design inspiration that infuses personality and culture into your spaces.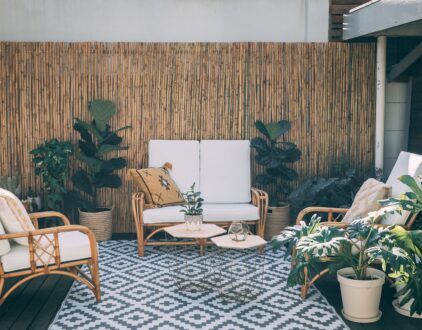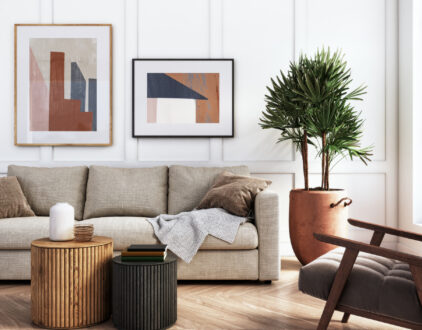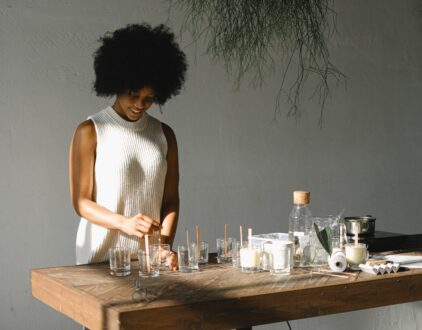 FOLLOW ALONG ON INSTAGRAM
Find us on social for more home inspiration where culture, personal style, and sophisticated shopping intersect to help you create a home where you love to live.