Choosing a candle for your space is like choosing a home—not as serious, of course, and not as much pressure, but still an opportunity to create an environment that reflects you, your lifestyle, and your unique aesthetic.
Much like a home, a candle also becomes a familiar presence, creating a haven where you can unwind and leave the outside world at the door. To help you do just that, Home & Texture reviewed eight of the best Black-owned candles so you can cultivate an ambiance that brings both comfort and character to your surroundings.
Whether you prefer a scent that's sweet and sugary or one that's floral and fragrant, there's a candle to suit your desired mood and personal taste. With the strike of a match, they not only light up your space but also infuse a distinct sense of individuality into your home, making it uniquely yours each and every time you light it. And with the Home & Texture stamp of approval, you can expect unparalleled quality no matter which signature scent you decide on for your home.
Tribe & Oak
Wax: Soy/coconut blend | Burn Time: 65+ hours | Wick: 1 | Notes: Benzoin, coconut milk, coconut, sandalwood, cedar, tonka, amyris
Coconut Sandalwood by Tribe & Oak is the quintessential candle—the candle you can light for every occasion, in any room, and everyone will enjoy it. In fact, we think you'd be hard-pressed to find someone who wouldn't agree with its universally appealing scent. The light coconut base is perfect for adding a subtle touch of sweetness to the air, and the combination of warm and woodsy notes of sandalwood creates the most calming and grounding ambiance. Top it off with a wood wick, and you've got a candle that offers unmatched relaxation and tranquility. This is a candle that you simply can't go wrong with.
Hyde & Park Co.
Wax: Soy blend | Burn Time: 50 hours | Wick: 1 | Notes: Citrus, sea salt, ozone, plum, cardamom, amber, dark musk
A candle from Hyde & Park Co. elicits the same feelings you get from a freshly cleaned apartment—refreshed, invigorated and comfortably at ease. If you're in search of a complex, sophisticated candle, opt for Atlantis, a salt-infused, subtly spicy aroma that offers a fragrance unlike any other. It's just the touch you need when you want your space to feel breezy, coastal and energizing, just like a day at the beach. The simple black-and-white packaging only adds to its aesthetic, making it the perfect complement to practically any space, and its all-around sleek style makes it ultra-versatile for both minimalists and maximalists alike.
Predominantly Black Candle Haus
Wax: Soy/coconut blend | Burn Time: 60+ hours | Wick: 1 | Notes: Almond, cocoa butter, biscotti, crushed pecan, French vanilla
Biscotti Mami is a contender for the best candle we have ever smelled, with Snozzberries a close second and Honey + Herbs a close third—you really can't go wrong with any candle you choose from Predominantly Black Candle Haus. With fragrances that are so addictively good, they almost make you wish you could eat a spoonful for dessert. While we selfishly wish these fragrances came in body butters as well for the ultimate aroma experience, with 60+ hours of burn time in just six ounces, these candles pack a punch and are sure to satisfy your every fragrance desire. Adding these as staples in your candle rotation is a no-brainer—you'll find yourself wanting to purchase them again and again.
Joe + Monroe
Wax: Soy | Burn Time: 80 hours | Wick: 1 | Notes: Pineapple, green leaves, anise, and palm
When it comes to Joe + Monroe Signature Concrete Candles, one thing is for sure: The sleek, high-end design truly cannot be beat. If you're looking for the most aesthetic candle to display on your nightstand or countertop, consider your search over—this brand should be the only one on your shopping list. As far as fragrances go, Pineapple Sage reigned supreme as our favorite. We guarantee the sweet yet earthy aroma will make your home smell as luxurious as a five-star resort—its refreshingly unique blend of scents truly transports you to a tropical destination. And because of its expensive look, feel, and smell, it also makes the perfect gift for that friend or family member who's especially appreciative of the finer things in life.
Pretty Honest Candles
Wax: Soy | Burn Time: 50 hours | Wick: 1 | Notes: Coffee, sugar, vanilla, chocolate
If there was a contest for the most hyper-realistic candle scent, Fresh Coffee from Pretty Honest Candles would win by a landslide. It smells sweeter than the aromas you'd find inside your local Starbucks—moreso akin to sitting inside a Parisian café with the scents of coffee and pain au chocolat surrounding you. If you're not sold yet, if we could only use one word to describe this candle, it'd be heavenly. Light this candle whenever you need a dose of warm, rich, invigorating coffee and chocolate fragrances—perfect for curating the ultimate cozy ambiance in your home this fall.
Terminal B
Wax: Paraffin blend | Burn Time: 60+ hours | Wick: 2 | Notes: Australian sandalwood, spicy cardamom, warm amber and musk
For the lover of bold, strong scents, unforgettable travel experiences, and all things luxury, each and every candle from Terminal B thoughtfully encompasses all three. With the hope of creating scents reminiscent of the cities you've explored and inspiring you to discover new places to add to your travel bucket list, these candles offer more than just a fragrance, but a total sensory experience. We especially love LVR – Layover for its sultry combination of spice and musk, setting the tone of the room wherever you light it. Its sleek, matte black packaging is the cherry on top, solidifying its place as one of the most luxurious candles on the market.
Reisfields NYC
Wax: Soy | Burn Time: 90+ hours | Wicks: 2 | Notes: Black pepper, clove, rose petals, geranium, violet, rose buds, guaiacwood
The luxe design of the Cement Collection candles from Reisfields NYC is sophistication and style at its finest. Just creating the vessel involves mixing recycled cement dust and natural earth pigments sourced from Morrocco and France, making the commitment to craftsmanship what sets this candle apart from most. Aside from the design being second to none, with 18 ounces of candle and 90+ hours of burn time to enjoy, it's also the longest-lasting candle on this list. Because of it's long-lasting nature, having Reisfields No. 2 in your home is like having a bouquet of fragrant fresh roses that lasts forever—no water or sunlight required.
Alexandra Winbush
Wax: Soy | Burn Time: 70 hours | Wick: 1 | Notes: Pomegranate and ginger
Window Seat from Alexandra Winbush should be your go-to candle if you've been searching for the ultimate ultra-chic, ultra-feminine scent. Natural aromas of pomegranate and ginger are a match made in fragrance heaven—gentle on your senses, perfectly balanced, and not too overpowering. The delicate fruity-yet-spicy combination exudes elegance, and the classy, minimal label design complete with an uplifting message is truly what makes this candle take the cake. Though you can't go wrong no matter where you light it, we recommend placing this candle in your bedroom for the perfect subtle touch of femininity and sophistication.
---
---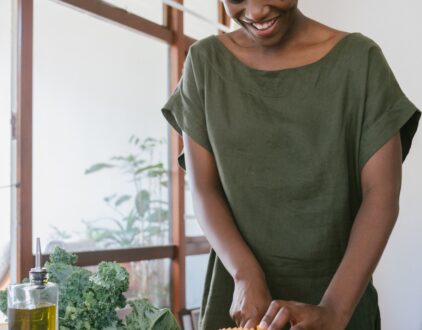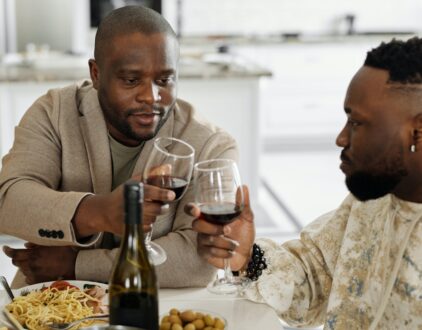 FOLLOW ALONG ON INSTAGRAM
Find us on social for more home inspiration where culture, personal style, and sophisticated shopping intersect to help you create a home where you love to live.