After splurging on a brand-new sectional couch, it's likely your next purchase will be a coffee table to complement it. Coffee tables are the centerpieces of your living room, but sometimes, it can get difficult to choose the right one. As simple as it may seem when choosing a coffee table, size, shape, and style are all factors you have to consider before you hit purchase. From rectangular tables to oval, each table can offer a different look and style based on the shape of your sectional. That's why Home & Texture is here to give you a breakdown and help the decision-making process easier.
What To Consider Before Buying a Coffee Table
While it could be unnecessary to some, if you're one who wants to take extra measures in making sure you're choosing the coffee table that perfectly suits you, consider these few things.
How much space is available?
The last thing you want is a coffee table that takes up the little space you may have left after placing your sectional. That leaves no legroom and makes it more difficult to sit comfortably. Considering the space is essential, as you'll want to avoid this. The table should be close enough so it's within arm's reach, but far enough away to move around the sofa without hitting your legs.
Functionality
You don't only buy coffee tables for looks. Yes, people often do more times than not, but functionality is important, too. Though it's often used for holding food and beverages and for aesthetic purposes, consider how functional you need it to be. Looking for extra storage? Find tables that offer drawers or have a lift-top.
Aesthetics
Keep in mind your coffee table should complement the furniture and decor that lie around it. For example, embrace lower tables for a sleek, modern look that will keep all sight lines clear. This will allow you to seep into your plush sofa without anything blocking your sight.
How are you using your living room?
Think about your primary use of your living space to help determine the type of coffee table you should get. If you're known to host gatherings, you might want to opt for an ottoman that also counts as extra seating for guests. On the other hand, a simple coffee table will work well for minimalists who may only want to use it for display.
What coffee table shape should you use based on your sectional?
Use these tips to discover the table that fits your living room best.
U-Shaped Sectional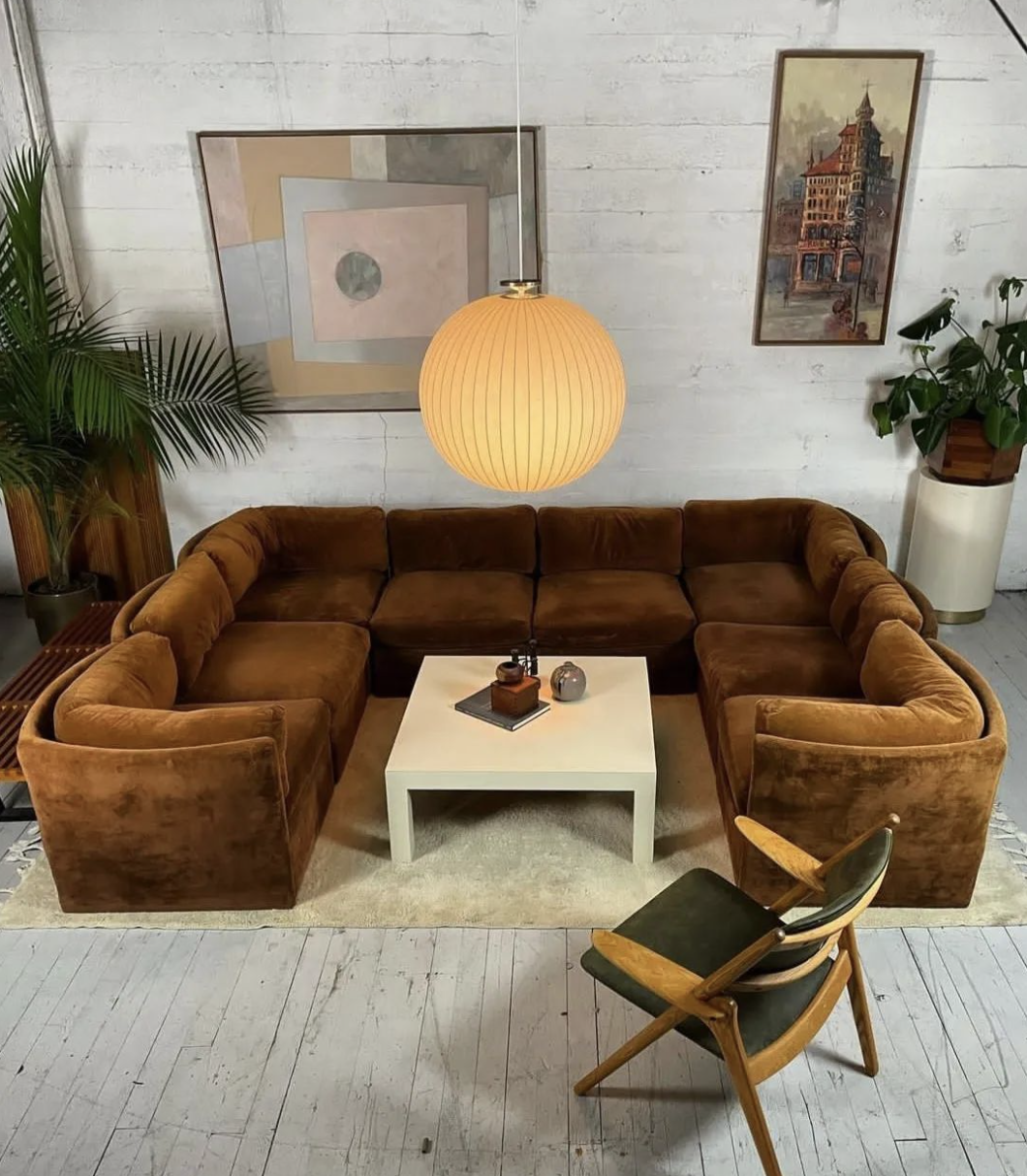 Square and round coffee tables will look great with U-shaped sectionals. If you're looking for a well-balanced and cohesive look, square tables will be your go-to. The square shape is parallel to the shape of your sectional and really brings it together. It also fits perfectly in the space.
As for round tables, they offer a little softness in the curves that you may not find with square tables. Both options create space in those tight areas and make it easier to navigate around.
L-Shaped Sectional
L-shaped sectionals are complemented well with rectangular and oval tables. Adding a little juxtaposition of shapes in your living space is a nice touch of design, and again, offers the space to move around. Keep in mind that the length of your table shouldn't be more than two-thirds the length of your sofa.
Standard Sofa
The options for coffee tables for a standard sofa are numerous. Go for round, square, oval, or rectangular, or even get funky and opt for something more unique in shape. Given that standard sofas typically lack chaise pieces, this leaves more room for creativity and personalization in selecting the perfect coffee table to complement your living room design.
---
---
Decorate
Access design inspiration that infuses personality and culture into your spaces.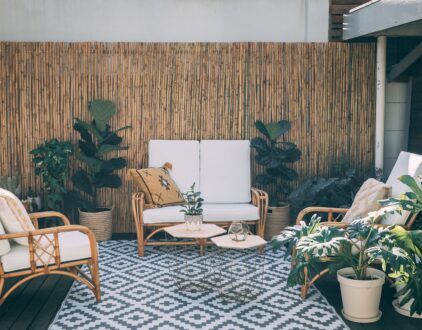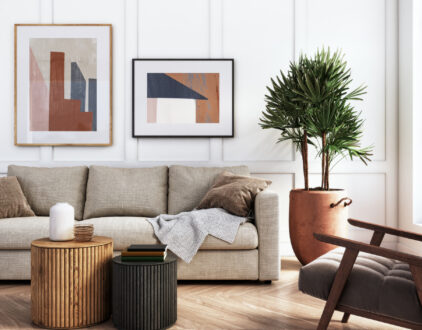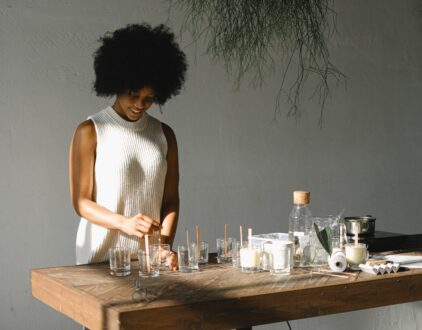 FOLLOW ALONG ON INSTAGRAM
Find us on social for more home inspiration where culture, personal style, and sophisticated shopping intersect to help you create a home where you love to live.