When thinking of home decor, one of the last things that comes to mind might be front porch decorations. But intentionally designing the front of your house is important. Remember, it's the first indication of your design style someone sees when visiting. Like your clothing, decorating your front porch is a way to express yourself to your neighbors and visitors.
Choosing the right front porch decorations can be confusing, so we're here to help.
Things to consider when shopping for your front porch:
Your design style
One of the first things to consider when shopping for your front porch is your design style. Do you want your front porch to be bohemian, contemporary, minimalist, eccentric, or luxe legacy? Choosing your design style before shopping will give you a good idea of the items to purchase. Your front porch decor should be complementary to the exterior design of your house.
What will your porch be used for?
You should also decide how you'll be spending time on your front porch. Will it be a place for family and friends to sit outside and chat over coffee and tea? Perhaps it's a place where you'll display seasonal decor. Or, possibly, a little of both. Once you decide your front porch's main function, you'll have an easier time choosing furniture and decor.
Safety first
Safety is important when decorating your front porch. It's an area that gets a lot of foot traffic, so you don't want to block it with large items that people could trip over.
Have fun!
Don't stress over your front porch decor. Much like interior decor, you should have fun. There are so many design options when it comes to decorating your front porch. Whether it's lighting fixtures, hanging baskets of flowers, potted plants, or other accents, you have a lot to choose from. Your front porch should have personality and be representative of you. If you want to add a pop of color to your front porch, paint your door a vibrant color like Puerto Rico Sunshine.
Jump to Products
---
Here are six amazing front porch decorations to add flair to your home:
Spiral Boxwood Artificial Topiary
Sometimes caring for real plants is too high maintenance. This is where the magic of artificial plants comes into play. Included are two topiary that are the perfect addition to any front porch. Plus, they add a contemporary spin. The artificial plants can be used indoors and outdoors. The UV protection makes the plants look realistic.  Best of all, you won't have to worry about watering the plants or fuss over how much light they are getting. You don't need to assemble them; take them out of the box and place them on your front porch. It can also be installed in the ground to ensure it's securely placed. 
3-Piece Patio Set
This set can be used for your front porch and your patio. The black set is chic and perfect for those who love minimalist and contemporary design styles. The closed armrest gives the chair a modern design. The steel frame is rust-proof from having a powder-coating. Each chair can support up to 250 pounds.  The deep, wide chairs are cushioned with padded seats and are perfect for sitting outside with friends and family on a warm day with a drink in hand and lots of laughter. If you don't have enough room on your porch for a set like this, opt for one chair and a table instead of two. 
Floor Standing Hanging Candle Lanterns
Add lights to your front porch experience with these candle lanterns. They come in a set of three large floor planters with a 4-foot tall folding rack. It adds a bohemian vibe to your front porch decor. The set can work as a stand-alone decor item or as a candle holder. It comes in a sturdy metal frame with an antique grey brush finish. It's the perfect addition to your porch if you love entertaining family and friends. You'll enjoy this standing hanging candle lantern's glow from dusk until dawn. After adding these lanterns to your front porch, sit back and enjoy the view.
Rustic Flush-Mount Outdoor Ceiling Light Fixture
If your front porch's light is drab or lacking, this light fixture is perfect. It can be used indoors and outdoors, but it's suggested to only use it on a covered porch or patio when installed outside. The light has a dark walnut finish and steel construction. The metal detailing and decorative scrolls are perfect for those who love bohemian design. This light fixture is ideal for homeowners who have no idea what to do with their front porch but want to add subtle changes. To ensure your front porch has a cohesive look, adding a table with steel detailing would be helpful.
Modern Pillow Cover
Add color to your front porch with this modern pillow cover. Inspired by Van Gogh, these hand-embroidered pillow covers were made by needlework artisans. The covers are made from soft wool and cotton. They are the perfect conversation starter when people visit or pass by. If your design style is eccentric, adding multiple pillows and colorful vases would be ideal. If you're leaning toward bohemian design, get leafy plants and pair them with chairs and tables with wood detailing. These pillows are amazing because you can style them in different ways to match your unique decor personality. Remember to have fun!
Our editors love finding you the best products and offers! If you purchase something by clicking on one of the affiliate links on our website, we may earn a commission at no extra cost to you.
---
---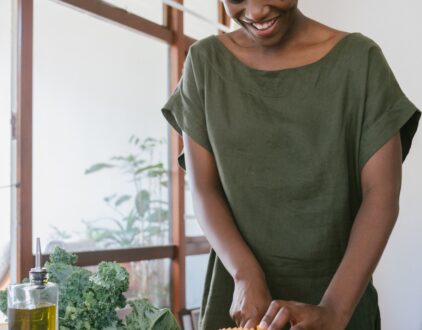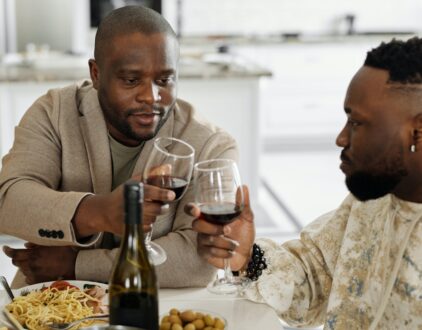 FOLLOW ALONG ON INSTAGRAM
Find us on social for more home inspiration where culture, personal style, and sophisticated shopping intersect to help you create a home where you love to live.