In honor of Black Business Month, Home and Texture is highlighting the best of the best Black businesses and creatives in the home space. Part of the conversation includes Jungalow, a rising Black business on a mission to connect its customers to the beauty of nature, one purchase at a time.
What is Jungalow?
Back in 2009, founder Justina Blakeney had an idea to start to a design blog. Since then, the blog has quickly snowballed into a bustling lifestyle brand for its many, many customers.
Today, the brand boasts a wide selection of quality home products. From area rugs to live planters, Jungalow has everything you need and more to have the sanctuary of your dreams right at home. The best part? Every time you purchase a product, the company plants two trees that will help promote a healthier environment and provide food and income to the people of sub-Saharan Africa.
Why Jungalow Should Be on Your Radar
Jungalow is a growing powerhouse in the home design and decor space. The company has quickly grown from a blog to an established lifestyle brand with no signs of stopping. Whether you're drawn to bold prints, exotic textures, or a riot of colors, Jungalow provides the tools and inspiration to help you infuse your home with personality and creativity. It's the go-to destination for those looking to create a living space that's as vibrant and eclectic as they are. Here are a few other reasons why you should consider Jungalow for your next home decor purchase:
Jungalow designs are handmade.
What makes the brand so popular is its unique designs. Blakeney starts the design process by creating doodles of her ideas. Then, the Jungalow design team and their manufacturing partners help her ideas come to life by incorporating them into their products via print, embroidery, or weaving. Because of this, the company has a wide selection of home decor products and accessories for everyone to enjoy, from wallpaper to vintage rugs.
Jungalow is committed to helping the environment.
Jungalow is serious about the environment, which is why its products and packaging are made using safe and sustainable practices. It uses natural, recycled, recyclable, and compostable materials in much of its production process. This includes partnering with suppliers to create packaging that's free from single-use plastics and styrofoam.
Jungalow doesn't skimp on quality.
Jungalow is also committed to quality, and part of that includes creating products that help others. From collaborating with charities to donating a portion of its profits, this Black business is dedicated to giving back. And because of this, the company is enacting positive change in and out of the home space.
---
---
Decorate
Access design inspiration that infuses personality and culture into your spaces.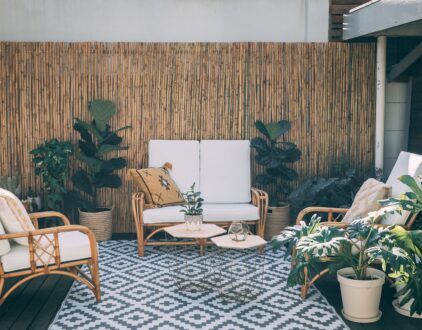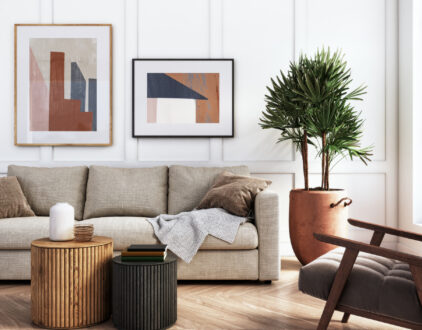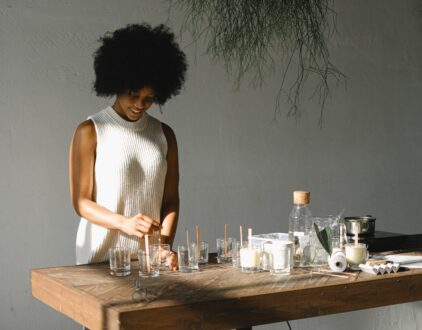 ---
Spaces
Whether it's luxury or ease, every area of your home should be as fabulous and unique as you.
FOLLOW ALONG ON INSTAGRAM
Find us on social for more home inspiration where culture, personal style, and sophisticated shopping intersect to help you create a home where you love to live.