The incomparable and unforgettable actress Nia Long recently shared an exciting sponsored post on her Instagram. In the post, Long revealed that she has stepped into the home decor space by curating a special collection with Pottery Barn Teen along with her son Kez.
The collection features practical and stylish decor items that teens can enjoy as they enter young adulthood. Investing in these versatile furniture pieces that can grow with them ensures that they will remain functional and relevant for years to come.
"It's so nice to be able to give my child what I didn't have. The room is so practical that it will last until he goes to college," Long told Pottery Barn.
The Collection
View this post on Instagram
The carefully curated collection has a total of 14 pieces ranging from bedsheets and chairs to lamps and picture frames. Any combination of these pieces is sure to create a room that will both serve your teen well and feel like an extension of your own home. Long gone are the days of having colorful bedroom furniture and decor that your teen has outgrown.
Long shared she wanted to create a space inspired by earthy elements and functional enough for her son to work on his artwork, but that also felt like his own.
"We always talk about being authentic and comfortable in our skin. Your room should be a reflection and extension of that," Long said.
Like Long and her son, these pieces are sure to make both you and your teen happy for years to come. After viewing the collection, here are five must-have items that are the answer to that bedroom decor you've been searching for:
Jump to Products
---
Ezra Storage Bed
If you have been looking for the perfect bed for your growing child, then this Ezra Storage Bed from Pottery Barn Teen is your solution. As kids start to grow out of their twin-size beds, they'll need something better suited to their evolving tastes and growing bodies. Additionally, as they get older, they might become messier, so this bed balances multiple needs at once. This bed has four drawers underneath it, so your teen can keep their messes tucked away. The wood for this bed is sourced from premium-quality wood and is meant to last for a long time. This is a bed they can have for years and will love so much that they might try to take it to their dorm.
Hampton Smart Storage Desk
Now this is a desk that will encourage your child to study more. The Hampton Smart Storage Desk at Pottery Barn Teen is great for homework and other essentials in your child's room. It has plenty of work space so your teen can have multiple books on the surface as well as their computer or laptop. If you have a child that's a gamer or obsessed with electronics and gadgets, this storage desk has four built-in outlets that can charge all their devices at once in one location. With two USB ports, your child will start to feel more mature and studious with the amount of organizing space they will have with this desk.
Taylor Wireless Charging Task Lamp with USB
If you have a teen that tends to do their projects and homework at the last minute, then you are going to need this Taylor Wireless Charging Task Lamp. Now available in four colors—blush, white/gold, black/nickel, and nickel—this lamp will give your teen the extra strength they will need to finish their assignments throughout the evening. This lamp also has a USB-A charging port, and the shade makes the light illuminate brightly, especially in small spaces. This lamp will fit perfectly on a nightstand or a study desk. Here's to hoping lots of reading gets done with this beautiful lamp.
Backlit Wall Display Shelf
What teen doesn't want to enter their room and see a cool, blue-toned light illuminating their walls? This Backlit Wall Display Shelf comes in two sizes: 24 and 36 inches. Additionally, this display shelf can be connected to your child's smart devices so that the light can sync with their music. Your teen will enjoy this funky shelf that creates the perfect vibe for a bedroom. The shelf must be mounted to work, but it comes with all the screws and anchors needed. Your teen can add their trophies, hats, and other odds and ends to this shelf to add their personality to the space.
Vegan Leather Caramel Lennon Lounge Chair
Now this is a lounge chair your teen is going to want to live in forever. The Vegan Leather Caramel Lennon Lounge Chair comes in a beautiful caramel color that you may want to add to your own living room when the kids are off to college. This faux leather also is slightly distressed, giving it a nice vintage look to it. You will certainly catch your teen swiveling in this chair on a daily basis. It's the perfect chair for growing bodies and gives the ultimate comfort for kids who have to sit in front of computers a lot.
Our editors love finding you the best products and offers! If you purchase something by clicking on one of the affiliate links on our website, we may earn a commission at no extra cost to you.
---
---
Decorate
Access design inspiration that infuses personality and culture into your spaces.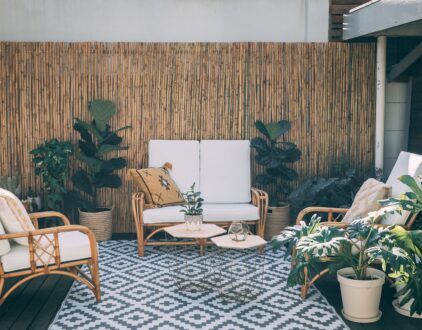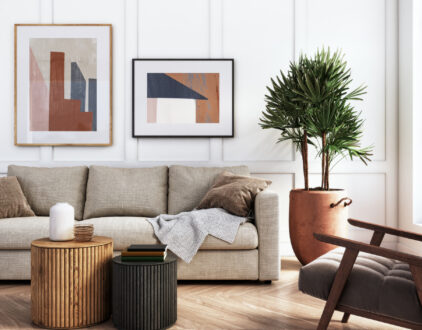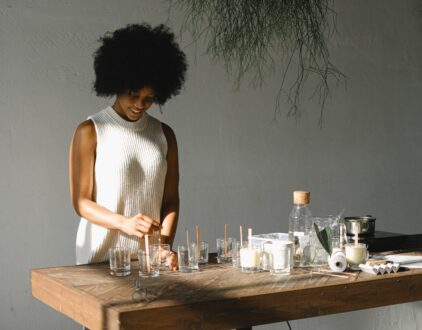 FOLLOW ALONG ON INSTAGRAM
Find us on social for more home inspiration where culture, personal style, and sophisticated shopping intersect to help you create a home where you love to live.