Summer is synonymous with three major things: being outside, relaxing with loved ones and making a splash wherever you can. If it's in your own backyard, even better. If you're looking to transform your backyard into a refreshing oasis without breaking the bank, a stock tank pool or hot tub spa could be a great option.
What Are Stock Tank Pools?
Stock tank pools are essentially large, round or oval-shaped containers originally designed for feeding and watering livestock. These tanks, often made of galvanized steel or durable plastic, have found a new purpose as affordable and trendy swimming pools for residential use. They come in various sizes, with the most common ones ranging from 8 to 10 feet in diameter.
What Are Hot Tub Spas?
You can enjoy the benefits of outdoor hot tub spas throughout the summer season and beyond. They offer you a unique and invigorating experience by combining the benefits of a spa with the pleasure of being surrounded by nature.
Benefits of Stock Tank Pools and Spas
Affordability
Most importantly, compared to traditional pools, these options offer significant cost savings. The materials used for them are relatively inexpensive, and the installation process is much simpler, requiring fewer resources and labor. This affordability makes them an attractive option for homeowners on a budget.
Easy Installation
Firstly, you can usually set up your pool in a matter of hours. With a few basic tools and some assistance, you can transform your backyard into a swimming paradise. Secondly, the simplicity of installation also means that you can easily disassemble and relocate these pools and spas if desired.
Versatility
They are highly versatile and can be customized to suit your liking. For example, you can paint the exterior of the tank if it's metal or even build a surrounding deck to enhance the overall look and functionality. And, the flexibility in design allows you to create a pool that matches your unique style.
Space Efficiency
If you have a small backyard or limited space, stock tank pools are an excellent solution. Their compact size allows them to fit into areas that would be impractical for traditional pools.
Jump to Products
---
1
Blue Wave Cobalt Steel Wall Pool Package
The Cobalt Pool boasts a simple blue wall that effortlessly blends into any backyard landscape. Its sleek and unobtrusive appearance ensures that it will enhance the aesthetics of your outdoor oasis while providing endless fun, entertainment, and relaxation throughout the entire summer season. Crafted from high-quality treated steel, the pool wall and rails of the pool are built to last. They offer excellent protection against corrosion and abrasion. With the Cobalt Pool, you receive a complete package that includes a standard-gauge blue liner, skimmer, filter system, hoses, and an A-frame ladder. Everything you need to set up and maintain your pool is included, making the installation process hassle-free and convenient.
2
Bestway SaluSpa Miami Inflatable Hot Tub
Escape into a world of total relaxation with this soothing portable hot tub with 120 bubble jets. The digital control panel makes operating the tub simple. Adjust the water temperature, which can reach up to 104 degrees Fahrenheit, and control the flow of the jets without ever having to step out of the tub. Constructed with puncture-resistant tri-tech material and reinforced with I-beam construction, this portable spa retains its shape and stability, even when guests and loved ones sit on the side walls. No extra tools are needed for setup—simply inflate and deflate using the spa's own pump.
3
Bestway Helsinki SaluSpa Seven-Person Inflatable Spa
Unwind and find serenity with this spacious round spa, designed to accommodate five to seven people. This luxurious spa will have you feeling relaxed in no time, thanks to its soothing massage system, rapid heating, and integrated water filtration. Indulge in the ultimate spa experience with the built-in AirJet system featuring 180 jets that release warm air into the water. The digital control panel allows you to adjust the temperature up to 104 degrees Fahrenheit, ensuring personalized comfort at your fingertips. It's equipped with FreezeShield automatic heating function, providing peace of mind during colder temperatures when you're not using it. This feature prevents inner components from freezing, ensuring the longevity of your spa and allowing you to enjoy its benefits year-round.
4
LifeSmart Four-Person Energy Efficient Outdoor Hot Tub with Cover
Designed to provide ultimate comfort and rejuvenation, this spa offers a pampering experience at the touch of a button. With 13 graphite high-powered jets, you'll enjoy a soothing and invigorating massage that targets your body's tension points. The convenient digital command center allows you to control the spa's settings with ease. Whether you're seeking deep relaxation or invigorating hydrotherapy, our spa is designed to cater to your needs. Enhancing the ambience of your spa session, the underwater multi-color LED light system creates a mesmerizing visual display. Experience a tranquil atmosphere as the soft, vibrant lights create an atmosphere of elegance and create the ultimate spa experience.
5
Bestway Steel Pro Above Ground Outdoor Pool Set
Make this summer a splash with this 12-foot round above-ground pool. Designed for all ages to enjoy, this pool provides the perfect escape from the heat and a refreshing oasis for endless hours of swimming fun. Included is a 330-gallon filter pump, creating clean and crystal-clear water throughout the season. Built with a strong steel frame and held together by the FrameLink System, this pool offers remarkable strength and secure connections. The pool features a DuraPlus enhance 3-play PVC liner with an elegant design. This liner not only adds style to your backyard but also provides a support band that enhances the stability of the pool wall, providing ultimate durability and longevity.
Our editors love finding you the best products and offers! If you purchase something by clicking on one of the affiliate links on our website, we may earn a commission at no extra cost to you.
---
---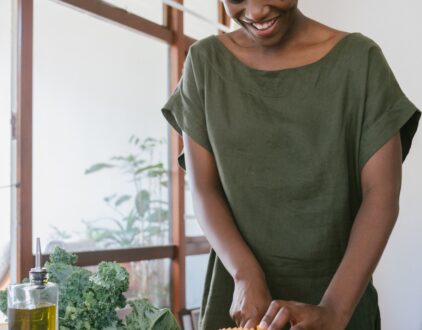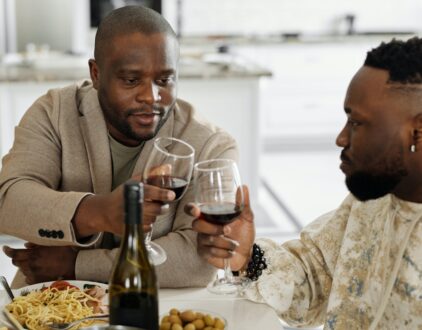 ---
Spaces
Whether it's luxury or ease, every area of your home should be as fabulous and unique as you.
FOLLOW ALONG ON INSTAGRAM
Find us on social for more home inspiration where culture, personal style, and sophisticated shopping intersect to help you create a home where you love to live.