Your first thought when it comes to decorating your blank walls may be wall art, and while wall art makes a great statement piece, don't forget about the practical nature that mirrors can provide. A mirror adds natural lighting, opens up your space, hides imperfections, and can be a great element of texture in a room. It's an essential household accent piece that every homeowner finds themself incorporating into their spaces time and time again. Hang them up or lean them against the wall—no matter how you design them, they add an element that furniture and art can't.
What does your mirror choice say about you?
In the world of mirrors, geometric shapes, asymmetrical designs, and unconventional sizes dominate the latest trends, allowing you to infuse a dash of personality into your space. As the mirror becomes more than a functional item, its trendiness becomes a testament to your design acumen, giving you the opportunity to curate a space that mirrors your evolving style and keeps your home ahead of the design curve.
All of this is to say that your mirror choice says a lot about who you are. From sleek and modern to irregular and wavy, there's a mirror out there that has you written all over it. If you consider yourself a minimalist, you may opt for a simple mirror with an elegant design. On the other hand, a bold, irregularly shaped mirror may be for you if you're a maximalist and want to display your unique style.
No matter which mirror you lean toward, you can turn your mirror choice into a personal design statement. Explore our curated selection and find the mirror that resonates with your style. Shop the mirrors that catch your eye, and we'll reveal what your choice says about your unique design style.
Azalea Park Filigree Floor Mirror
If antique-inspired decor is your love language, then the Azalea Park Filigree Floor Mirror is for you. You're one who wants to hold on to the beauty of vintage elegance but wants a modern twist that can add a tasteful touch to your home. With a durable double-sided steel frame and appealing gold finish, this mirror will be a perfect touch of traditional luxury. Place it strategically in your home, and let it not just reflect your image but also your refined taste in decor that stands the test of time.
JAWGLOW Irregular Wavy Full Length Mirror
The JAWGLOW Irregular Wavy Mirror is for those who don't mind taking risks and adding a funky aspect to their home. It's quirky and has an artsy flair that will take your space to the next level. Covered in flannel fabric, this mirror has a wood frame cushion wrapped in a high-quality sponge that offers a soft and cozy sensation. Its unique design is ideal for making a statement in any room, indicating a taste for unique, funky, and bold choices in home decor and in life.
IKEA's Hovet Mirror
If you own the trendy IKEA Hovet Mirror, then you're probably a minimalist who loves a nice, sleek look. It's a perfect touch of modernity and gracefully complements your interior decor. This full-length mirror can be mounted on your wall horizontally or vertically. You can also lean it against your wall to create an illusion of more space. Your style is characterized by a love for understated elegance, where each element serves a purpose while contributing to an overall uncluttered and contemporary atmosphere in your living space.
Amon Irregular Floor Mirror
The Amon Irregular Floor Mirror is for someone who likes to show personality in a subtle way. You like to keep it simple but with a little edge. This mirror is a beautiful irregular-shaped mirror that instantly gives your space an upscale, unique look. Made with high-quality annealed glass, you can expect real HD imaging and no distortion. In other words, what you see is what you'll get. Add this mirror to your cart and bring a playful yet sophisticated and tasteful look to your room—just like your personality.
NeuType Arched Full Length Mirror
Did someone say versatility? If so, they may have been referring to the NeuType Arched Full Length Mirror. This beauty is an addition you won't want to say no to—it will look amazing in any space. Designed with an arched top and a slim, aluminum frame, this versatile design will be easy to incorporate with your current decor. Made with shatterproof glass, this high-quality mirror is available in a variety of sizes and finishes. If you chose this mirror, you're someone who values functionality and straightforward design, opting for simplicity, order, and a desire for spaces that are uncluttered and purposeful. You also understand and appreciate the power of subtle yet impactful choices in life and design.
Our editors love finding you the best products and offers! If you purchase something by clicking on one of the affiliate links on our website, we may earn a commission at no extra cost to you.
---
---
Decorate
Access design inspiration that infuses personality and culture into your spaces.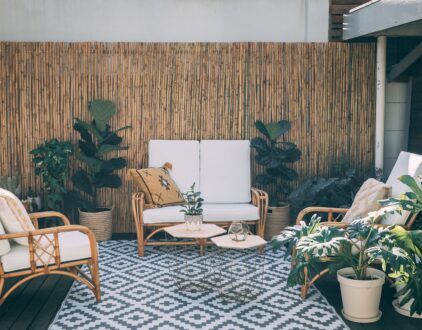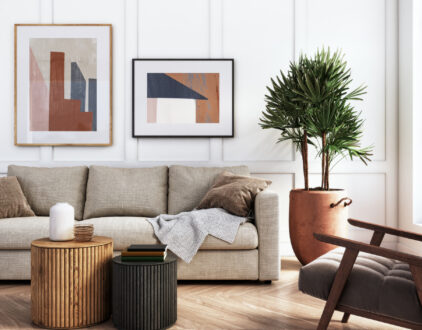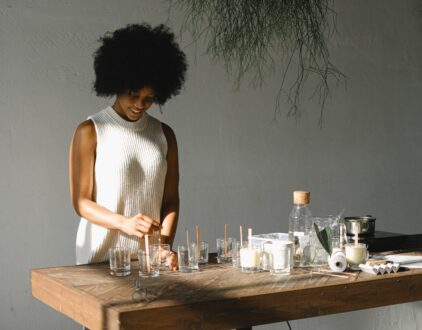 FOLLOW ALONG ON INSTAGRAM
Find us on social for more home inspiration where culture, personal style, and sophisticated shopping intersect to help you create a home where you love to live.