Water filtration systems are becoming increasingly popular in households and businesses alike. This is because they provide a number of important health benefits while also reducing energy costs. Installing one can help to ensure that your family or employees have access to clean, safe drinking water for your home.
The Benefits of Owning One
When it comes to improving the quality of your home's water supply, there are several advantages to having a water filtration system installed. These include removing contaminants such as chlorine, sediment, lead, and other toxins from your drinking water supply. In addition, these systems reduce bacteria levels which can be harmful to your health if consumed over time. Finally, installing a water filter can improve the taste and odor of tap water, making it more pleasant to drink.
Having a water filtration system installed can also save you quite a bit of money in the long run. These systems are designed to reduce energy costs by using less hot water when performing daily tasks such as laundry and dishes. Over time, this can lead to significant savings on your monthly utility bill.
Finally, having a filter installed is an easy way to take proactive steps toward protecting the environment. This is because these systems reduce the need for bottled water which creates plastic waste and requires additional resources for production, packaging, and transportation. Installing a filter system eliminates this waste while helping to protect the planet's valuable resources.
5 Water Filtration Systems for Cleaner Drinking Water
When it comes to clean water, investing in a home filtration system is one of the best solutions out there. Not only does it protect your family and friends from contaminants, but it also saves you money in the long run. Here are five water filtration systems to shop for cleaner, healthier water.
1
APEC Water Systems – Reverse Osmosis Drinking Water Filter System
If you're searching for a reliable and affordable way to get cleaner, healthier water, then look no further than the Reverse Osmosis Drinking Water Filter System! This system is designed and engineered in the USA to ensure your water is safe to drink. Plus, its premium long-lasting filters remove up to 99% of contaminants, so you can trust that your family is drinking the cleanest possible water. And if you have any questions or problems during installation, each system comes with detailed instructions and video tutorials for quick and easy setup. Plus, the company offers a 2-year extended manufacturer warranty on all parts and labor upon request
2
Sawyer Products – Mini Water Filtration System
The MINI Water Filtration System is the perfect solution for on-the-go hydration. This high-performance filter fits in the palm of your hand and weighs just 2 ounces. Each MINI unit is individually tested three times to performance standards, so you can be sure of their quality. The filters remove 99.99999% of all bacteria and protozoa, plus 100% of all microplastics. The kit includes four of the following: multi-colored MINI filters, reusable squeeze pouches, drinking straws, and cleaning plungers. Even better, its filter life is rated up to 100,000 gallons, making the MINI a great choice for long-term use.
3
Berkey – Big Berkey Gravity-Fed Water Filter
The Big Berkey Gravity-Fed Water Filter is a great buy for those looking for a reliable and efficient way to filter water, no matter where you are. This system is equipped with Black Berkey Elements, which remove or reduce over 200 contaminants that are often present in freshwater sources such as lakes, ponds, and streams. And because no electricity, tools, or plumbing are required, this system is perfect for exploring the great outdoors, from fishing to off-grid living.  It also comes in handy during times of emergencies, disaster preparedness, and recovery scenarios. Each filter lasts for up to 6,000 gallons, filtering water for up to four people daily. As for safety, the Black Berkey Elements have been tested by accredited third-party labs so you can rely on this filter to get the job done.
4
PUR – PUR PLUS Faucet Mount Water Filtration System
The PUR PLUS Faucet Mount Water Filtration System is a top-of-the-line system that comes with innovative Mineral Core technology for a crisp and refreshing taste. Not to mention, the system promises to reduce a whopping 70 impurities from your drinking water. That's 10 times more impurities than Brita's popular pitcher filter! Another great this about this filtration system is that the faucet mount water filter is simple to assemble. Plus, it's compatible with most faucets for your convenience. PUR has been a leader in premium water filtration for more than 30 years, so you know you're getting a quality product when you buy a PUR water filtration system. So why wait? Give it a try today.
5
Waterdrop – 10UA Under Sink Water Filter System
Looking for a top-of-the-line water filter system that can deep purify your water? Look no further than the 10UA Under Sink Water Filter System! Certified by WQA, this innovative design can effectively reduce impurities through deep purification. Plus, it's made from premium BPA-free and lead-free materials for safer, cleaner drinking water. And you can use this water filtration system both inside and outside. Its push-to-connect fittings mean you can install it in just three minutes! And with its twist-and-lock design, the filter can be replaced just as quickly. This system is also compatible with multiple filters with different functions for your convenience.
Our editors love finding you the best products and offers! If you purchase something by clicking on one of the affiliate links on our website, we may earn a commission at no extra cost to you.
---
---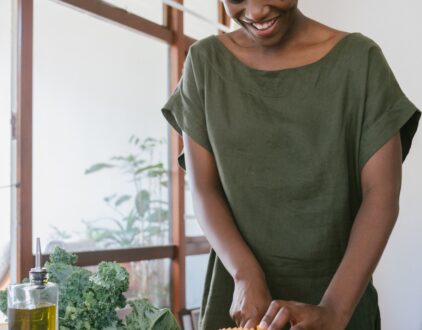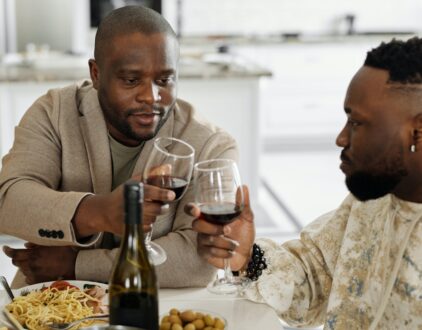 FOLLOW ALONG ON INSTAGRAM
Find us on social for more home inspiration where culture, personal style, and sophisticated shopping intersect to help you create a home where you love to live.