Cheers to the weekend or any other festive and celebratory moments you may encounter in life. Celebrate those moments with these Black-owned wine and champagne brands. There are a lot of wines and champagnes created by Black icons making waves in the drink industry.
Celebrity drinks tend to rely on the celebrity's name and online presence to push a product. However, Black winemakers tend to have to hustle from scratch to develop their brand with little brand recognition. Although both roads are vastly different, the hustle and sometimes the taste is just as sweet.
Black-owned Wine and Champagne Brands
View this post on Instagram
Whether you prefer a bold red wine, a subtle white wine, or a bubbly champagne, there is a good chance that a Black-owned company has the option available for you.
It might be a little bit of a hassle to find Black-owned spirits locally, but there are a few sites you can order from to get them. Sites, such as Total Wine and Drizly, have a wide range of wines and champagnes that you can select from.
It's encouraging to see Black winemakers and celebrities break into an industry that doesn't have a lot of Black representation. With popular online communities, such as Black Girls Wine and Black Girls Who Love Wine, it's much easier to follow what's new in the wine industry. Foodies and Black oenophiles everywhere can find like-minded people who share their curiosity and love for delicious wine and spirits.
Enjoy your next celebration with these Black-owned wine and champagne brands made with your culture in mind.
Jump to Products
---
1
McBride Sisters' Sparkling Brut White Wine
This popular Black-owned, female-run brand is the brainchild of two sisters who didn't meet until they were adults. Once they joined forces, the siblings took the wine world by storm creating a company that is carried in some of the biggest retailers in the country. This sparkling white wine is a popular choice for many who say it drinks well above its price point. It's a blend of Chenin Blanc and Chardonnay. Both aromatic and refreshing, you'll find notes of fresh fruit including pineapple, pear and melon. This is a great choice to start your tasting as it's easy to drink and quite enjoyable.
2
Brown Estate's Betelgeuse Sauvignon Blanc
Brown Estate is one of the most well known black-owned producers of wine. It is the first and only black-owned estate winery in California's Napa Valley. Their Betelgeuse (pronounced Beetlejuice) sauvignon blanc is beautiful to look at and a joy to taste. On the nose you'll find red grapefruit, mandarin orange and guava. This white has a silky mouthfeel and a juicy elegant ripeness. It's described as a great starter wine for those new to the world of wine. Brown Estate was started in 1995 by three siblings whose parents purchased an abandoned Napa Valley ranch in 1980. Since its inception, the company has seen many milestones, including a partnership with Delta Air Lines in 2019. The partnership featured the wines on the airline's menus.
3
Sun Goddess Sauvignon Blanc
Mary J. Blige almost broke the internet this summer when she released promotional photos for her wine brand. Sun Goddess Wines embodies what fans of the Grammy-winning singer and acclaimed actress embody: class, sophistication and edge. Blige's wine brand is a partnership with an Italian winemaker named Marco Fantinel. Together, they have created a wine collection that new and old fans can't stop talking about. The Sun Goddess Sauvignon Blanc has a romantic vibe that has faint, but memorable flavors of melon and banana giving it a clean and crisp taste.
4
Brown Estate's Zinfandel Napa
The Brown Estate's Zinfandel Napa is a premium selection on Total Wine. The Brown Estate Zinfandel Napa is a concentrated, medium-bodied red wine that has notes of black cherry and blueberry. It's best to allow this Zinfandel to breathe a bit after opening it because you are going to enjoy every sip. A few of the on-the-nose notes include strawberry and vanilla making this a glorious wine choice for red meat, cheese and poultry pairings. If you are searching for a wine you can pair with almost anything, then this is for you.
5
MYX Fusions' Peach Moscato
MYX Fusions' Peach Moscato tastes just as delicious as it sounds. In 2013, Nicki Minaj took over the brand, and it was the top-selling Moscato brand that year. Alongside the peach flavors that give this drink a nice and pleasant aftertaste, this semi-sweet drink pairs well with duck and other game birds. This lively drink will turn up your evenings and make your dinner meals taste more colorful with each bite.
6
Earl Stevens' Tropiscato
Rapper E-40 is known for many things. As a native Californian, it's not a surprise he also knows good wine. Named after his full name, Earl Stevens Selections has a beautifully curated selection of wines for every taste. The Earl Stevens Tropiscato has tropical notes and uses the finest quality of grapes from his home state. The wine has a pleasant tingle aftertaste. The blend is best served cold, as it makes for the perfect summer drink. If you looking for a white wine that everyone will enjoy, then this is a perfect choice.
7
Theopolis Vineyards Estate's Grown Petite Sirah
Theopolis Vineyards takes wine seriously. The Theopolis Vineyards Estate Grown Petite Sirah was harvested in 2019 and bottled in the summer of 2021. Since then, this selection has been praised by both wine industry peers and tastemakers. This complex yet delicious wine will make any wine lover or foodie ecstatic to pair it with a food that will enhance its notes. With flavors, such as black currants, dried sage, clove, and cocoa, this wine is impressive to both wine connoisseurs and wine newbies. This selection is a wine you will want to keep handy for those special moments in life.
Our editors love finding you the best products and offers! If you purchase something by clicking on one of the affiliate links on our website, we may earn a commission at no extra cost to you.
---
---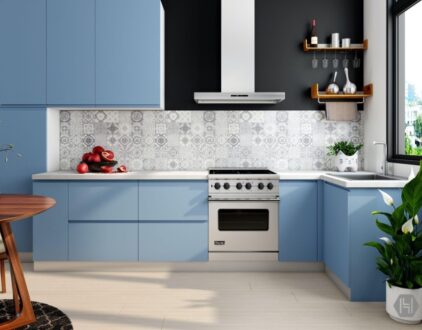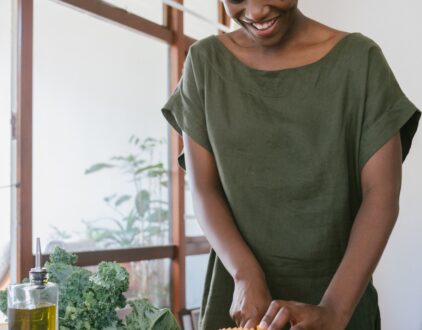 ---
Spaces
Whether it's luxury or ease, every area of your home should be as fabulous and unique as you.
FOLLOW ALONG ON INSTAGRAM
Find us on social for more home inspiration where culture, personal style, and sophisticated shopping intersect to help you create a home where you love to live.