Less than 1% of licensed architects in the United States are Black women, according to a 2022 study by the National Council of Architectural Registration Boards (NCARB). Although their accomplishments often go under-recognized, Black women have significantly contributed to the architecture industry.
Women like Beverly Loraine Greene, the first Black woman licensed to practice architecture, and Norma Merck Sklarek, often referred to as the "Rosa Parks of architecture," paved the way for contemporary Black women architects to shine. It's important to honor women of the past in the architecture industry, but it would be a disservice if we didn't celebrate and give flowers to their contemporaries.
Platforms like Black Females in Architecture highlight Black and Black mixed heritage women in architecture, design, and construction.


There are Black women currently dominating the industry, shifting the culture and creating a legacy for themselves. In honor of Women's History Month, you should follow these amazing Black women architects on Instagram:
Mariam Issoufou Kamara
This French-born Nigerian architect is the founder and principal of the design firm Atelier Masōmī. She founded the firm in 2014, working on cultural, residential, commercial, urban, and public design projects. Although Kamara was born in St Etienne, France, she migrated with her family back to Nigeria when she was a few months old. Her Nigerian heritage and upbringing heavily influence her work.
Her Instagram features artwork and architecture from the diaspora and worldwide. Follow Kamara for inspiration and aesthetics.
Pascale Sablan
Pascale Sablan brings over a decade of experience to the architecture industry. According to her Instagram, Sablan is the 315th living African-American woman registered architect in the United States. She was influenced to become an architect from her travels during her childhood. Sablan founded Beyond The Built Environment, a site that "engages community through architecture to advocate equitable, reflectively diverse environments."
Her Instagram reflects her impact on the industry and personal experiences, like attending a Brooklyn Nets game with her son and spending time with her family.
Tara Gbolade
Tara Gbolade is a co-founding director of Gbolade Design Studio and a Mayor's Design Advocate. She is also a founding committee member of the Paradigm Network, advocating for Black and Asian representation in the construction industry.
Gbolade's Instagram shares books she's currently reading, like "The Future We Choose: The Stubborn Optimist's Guide to the Climate Crisis" by Christiana Figueres and Tom Rivett-Carnac and "A Bigger Picture: My Fight To Bring A New African Voice To The Climate Crisis" by Vanessa Makate. She also shares her accomplishments and her work as an architect and design advocate.
Tosin Oshinowo
Tosin Oshinowo is a Nigerian architect, public speaker, author, and creative entrepreneur. She is known for her work on Maryland Mall in Lagos, Nigeria. She is the founding principal of cmDesign Atelier, a Lagos-based architecture firm, and Ilé Ilà, a furniture company.
"My practice is very much a celebration of where I come from, while also a nod to the foundational figures of global architecture and design," Oshinowo tells Cultured. Follow Oshinowo on Instagram for musings on her travels, the latest books she's reading, and her work as an architect.
Estelle Bailey-Babenzien
Estelle Bailey-Babenzien is a British-born, half Ghanian multidisciplinary creative. She founded Dream Awake, a New York-based interior architecture and experiential design studio that started in 2007 as a Tumblr blog.
---
---
Decorate
Access design inspiration that infuses personality and culture into your spaces.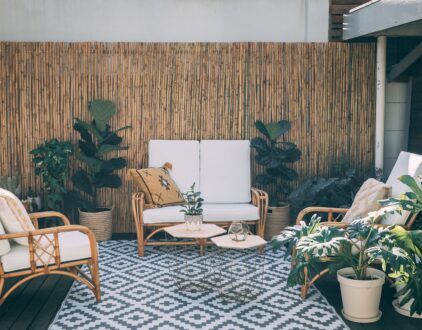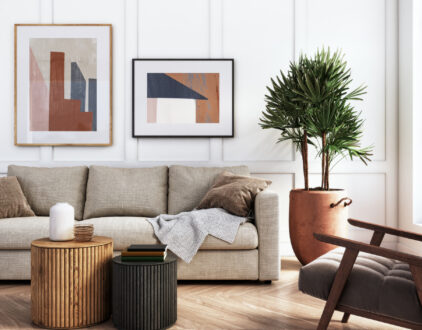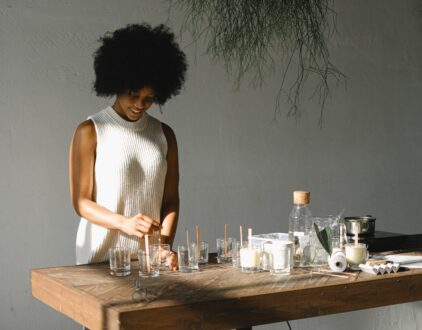 ---
Spaces
Whether it's luxury or ease, every area of your home should be as fabulous and unique as you.
FOLLOW ALONG ON INSTAGRAM
Find us on social for more home inspiration where culture, personal style, and sophisticated shopping intersect to help you create a home where you love to live.