When it comes to hosting a cocktail party at home, you might find yourself getting more shakes than a martini glass if it's your first time around the block. Fear not, party-planner-in-the-making, we're here to guide you through a fun, fabulous, and drink-filled evening that would make even Oprah Winfrey herself raise a toast to the host.
Step 1: Choose Your Cocktail Menu
First things first, what's a cocktail party without the, well, cocktails? It might be tempting to unleash your inner mixologist and recreate every fancy concoction you've ever seen — but let's shake things up a bit. Choose 3-4 signature cocktails that represent a range of spirits and taste profiles. Ensure there's a mix of fruity, classic, and adventurous, and to be extra courteous, include non-alcoholic mocktails for those abstaining from alcohol. Trust us, your guests will appreciate the curated selection, and you'll appreciate not being trapped behind the bar all night.
Step 2: Set The Mood
Just like a well-crafted cocktail, a great party is all about balance. Think about lighting, music, seating arrangements, and decorations. Aim for an ambiance that's cozy, inviting, and effortlessly chic. Candles? Yes, please! Fairy lights? Absolutely! Your Spotify playlist should be a blend of finger-snapping R&B classics and trendy tunes to raise the energy level every now and then. Try to keep it lively, but not so loud that it drowns out conversation.
Step 3: Nibble on This
Every savvy soiree host knows that drinks need to be paired with a few scrumptious snack selections. You want to keep it light, bite-sized, and easy to handle (one-hand snacks are a great way to go, since the other is preoccupied with a cocktail, remember?). Think along the lines of cheese and charcuterie boards, sliders, bruschetta, or sushi rolls. Keep it classy, but don't forget, full guests are happy guests!
Step 4: Pre-Mix and Prep
Preparation is your secret weapon for a smooth-sailing cocktail party. Pre-mix your signature cocktails in large pitchers before your guests arrive, leaving just the garnishing for serving time. This way, you won't be playing bartender all evening, and you'll actually get to enjoy your party.
Step 5: Be a Gracious Host
It's showtime! Make your guests feel welcome as soon as they walk through the door. A host sets the tone for the party, so keep your vibe high and positive. Make introductions if all your guests don't know each other and get conversations started.
There you have it: a how-to guide for a cocktail party that's less 'shaken and stirred' and more 'sipped and savored'. Remember, the aim of the game is to enjoy yourself and ensure your guests do too. So, keep the cocktails flowing, the tunes pumping, and let the good times roll.
---
---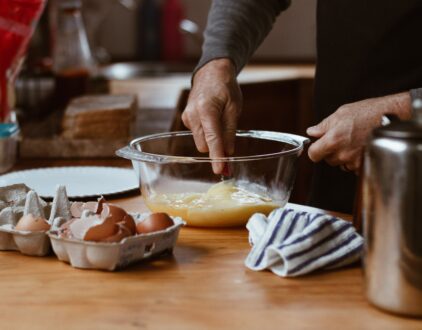 FOLLOW ALONG ON INSTAGRAM
Find us on social for more home inspiration where culture, personal style, and sophisticated shopping intersect to help you create a home where you love to live.