Summer is flying by, so it's important to make the most of these warm months and create memories with the people you love most. Hosting a summer soiree offers a chance to create a refreshing and inclusive atmosphere for all guests, including guests who prefer low-alcoholic or non-alcoholic options. Incorporating low- and non-alcoholic wines into your beverage offerings enhances the overall experience for guests and caters to a broader range of preferences.
Here's why low- and non-alcoholic wines are a great choice for your next summer gathering:
Inclusivity and Variety
Offering low- and non-alcoholic wines ensure that all guests can enjoy the festivities regardless of their dietary restrictions or alcohol preferences. It allows every guest to feel included and provides a diverse range of choices. This adds depth and variety to your beverage selection.
Refreshing Summer Options
Summer gatherings call for light and refreshing beverages. Low- and non-alcoholic wines are a great fit because they usually feature fruity and vibrant flavors. These flavor profiles provide a delicious cooling experience on warm days. There are also great sparkling non-alcoholic wines that can give you the vibe of traditional sparkling wines and bubbles.
Food Pairing
Just like traditional wines, low- and non-alcoholic wines can be paired with a variety of foods. From grilled seafood and fresh salads to meaty and vegetarian dishes, these wines are a great way to explore flavor combinations and enhance the culinary experience at your summer soiree.
Mocktail Creations
Low- and non-alcoholic wines are versatile, as they can also be made into refreshing mocktails. You can mix these wines with soda water, fruit juices, and garnishes like citrus wedges, berries, or mint leaves. These garnishes are a nice finishing touch when creating beautiful alcohol-free beverages. You can even have your guests customize their cocktails according to their personal preferences. 
Keep scrolling to discover our favorite low- and non-alcoholic wines for your next summer soiree.
Libby Wines Rosé Blend
Libby Wines is a low-calorie, low-ABV bubbly wine brand that is dedicated to making wine inclusive and approachable. The wines are made in California at a multi-generational family-owned winery with sustainably grown grapes. The rosé blend has no added sugar and 7.8% ABV. Drink this wine to get a mouthful of summer strawberries, candied melon, and fresh cherry. This blend is the perfect refreshing flavor profile for summer evenings with friends. The wine has no artificial flavors and is gluten-free, vegan-friendly, and non-GMO. Libby Wines also has a white blend and red blend that are low-calorie and low-ABV with no added sugar and no GMOs.
Surely Non-Alcoholic Sparkling Brut and Rosé
This award-winning, low-sugar, non-alcoholic wine is the perfect choice when hosting friends on a summer night. Included in this purchase are the brand's non-alcoholic sparkling brut and rosé. The sparkling brut has hints of lemon, peach, and passion fruit with a dry acidity. It pairs well with charcuterie boards, caviar, and spreads. The rosé has a flavor profile that is dry with notes of strawberry, pear, and tropical fruit. It is amazing when paired with smoked fish, sushi, or a thick slice of cheesecake. These wines are sourced from the central coast of California and are vegan, low sugar, gluten-free, and under 50 calories per 8-ounce serving.
Giesen Non-Alcoholic/Dealcoholized Marlborough Sauvignon Blanc
You can enjoy this wine with zero guilt or after-effects. It's a great summer drink and pairs well with fresh seasonal salads, light pastas, and light hors d'oeuvres. This low-calorie wine has only 19 calories per 5-ounce serving. This wine has 80% fewer calories per serving than a traditional glass of 12.5% ABV Sauvignon Blanc. A sip of this wine will give you delicate aromas of fresh lime, lemon shortbread, and redcurrant. This is the perfect wine to serve when hosting a summer dinner or outdoor soiree with your closest friends and family. It's refreshing, delicious and appeals to both drinkers and non-drinkers.
SINZERO Sparkling Brut Non-Alcoholic Dry Champagne Alternative
If you're more of a sparkling wine or bubbles person, this sparkling brut by SINZERO is the perfect choice. This sparking brut is the first sparkling wine made with 100% Chardonnay grapes produced in Chile with less than 0.5% alcohol. This vegan sparkling wine has a flavor profile of banana, peaches, and lime. It has a balanced acidity, which allows you to enjoy crisp and light bubbles. It's great when paired with seafood, Japanese food, and fresh salads. SINZERO wines are made with grapes from the valleys of Chile. They go through a delicate process where the alcohol is separated from the rest of the wine. This leaves you with a wine that is low in alcohol but rich in color, texture, aromas, flavors, and antioxidant properties.
St. Regis De-Alcoholized Chardonnay Wine
This de-alcoholized chardonnay is made to allow you to enjoy the pleasure of wine without the guilt or feeling of a hangover the following day. This full-bodied chardonnay has subtle touches of toasty oak as well as fruity aromas of ripe apples and citrus notes. This is the perfect choice for a health-conscious wine lover who wants to satisfy their cravings without compromising their health. This wine tastes great when paired with barbecue, ethnic dishes, pork, and mild cheese. These wines are produced using fine grapes from vineyards in Europe. They are de-alcoholized using a state-of-the-art vacuum distillation while preserving the texture, aroma, character, color, and flavor of the wine.
Our editors love finding you the best products and offers! If you purchase something by clicking on one of the affiliate links on our website, we may earn a commission at no extra cost to you.
---
---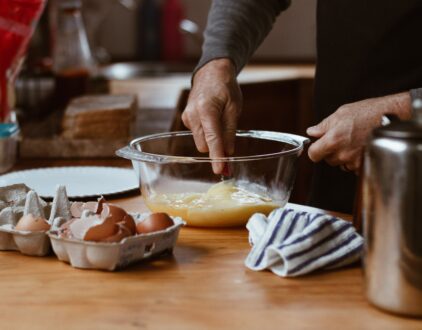 ---
Spaces
Whether it's luxury or ease, every area of your home should be as fabulous and unique as you.
FOLLOW ALONG ON INSTAGRAM
Find us on social for more home inspiration where culture, personal style, and sophisticated shopping intersect to help you create a home where you love to live.