Dubai is a modern city known for its wealth, opulence, and luxurious lifestyle. Both new and old-money homeowners have properties in this city that rival homes in other large metropolitan cities like New York, London, and Paris. So, how much does the most expensive home in Dubai cost, you ask? The city's most expensive home, known as The Marble Palace, was recently listed for a whopping $204 million by Luxhabitat Sotheby's International Realty in the United Arab Emirates (UAE). With a Palace of Versailles vibe, this property is the shining star of UAE real estate.
George Azar, CEO of Sotheby's International Reality in the UAE, said in a statement, "We're so excited to bring this listing to the market. It is a testimony of the forward-thinking and innovative approach to property design that is rippling across Dubai."
The Marble Palace
The stunning property is designed to echo Parisian properties built during the Belle Époque period. This home's marble and stone exterior exudes class, magnificence, and neoclassical architecture. Take a step inside the home to discover pure opulence. "The Palace's grandiose design is the culmination of a rigorous 12-year research and analysis of royal palaces and residences, which entailed frequent trips to Europe. Such meticulous attention to detail is evident throughout the property, and it testifies to the unwavering dedication of everyone involved in making this project a resounding success," says Azar.
Located in Emirates Hills, the "Beverly Hills of Dubai," this massive mansion is one of the largest properties in the neighborhood. The abode spans 70,000 square feet. There is an additional 60,000 square feet of built-up space. This property has breathtaking views of the Burj Khalifa and overlooks a golf course.
The home is adorned with 700,000 sheets of gold leaf that took up to nine months to apply. Most of the home is covered in $27 million worth of Italian marble. You can find marble on the walls, floors, and the 160 columns located throughout the property.
Rooms Fit For Royals
Royalty is the first word that comes to mind when walking through this five-bedroom home. The primary suite and mini-primary bedroom are 4,000 square feet. The property also includes 19 bathrooms and 11 staff rooms that can sleep up to 25 people.
The formal dining room, located on the first floor, is the centerpiece of the home. It houses a coral reef installation and a crystal dining table. Other amenities in this home include an indoor pool, sauna, steam room, 24-carat gold jacuzzi, a koi pond, and more. The buyer can add up to eight supplemental rooms to the property.
In addition to being the most expensive home in Dubai, The Marble Palace is ranked as one of the most pricy homes on the market globally.
---
---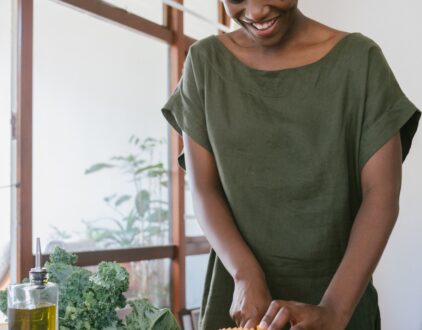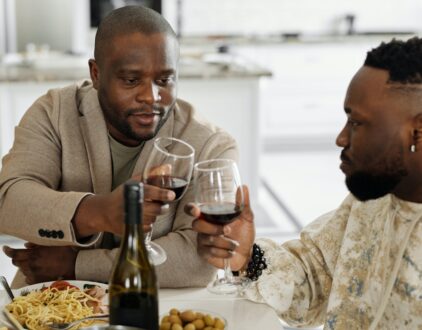 ---
Spaces
Whether it's luxury or ease, every area of your home should be as fabulous and unique as you.
FOLLOW ALONG ON INSTAGRAM
Find us on social for more home inspiration where culture, personal style, and sophisticated shopping intersect to help you create a home where you love to live.