Oversized floor length mirrors mirrors can be on the pricer side of home decor, but the cost is absolutely worth it.
Mirrors can be used as elegant decor art pieces. A high-quality mirror not only looks great in the home, but also is a confidence booster as well.
Picking The Best Floor Length Mirror
View this post on Instagram
All mirrors aren't the same. Finding the best floor-length mirror can be a chore, but you want the perfect mirror that can last long. You can choose to treat mirrors as decor accents and use them to accentuate your personal style and home decor.
Oftentimes, the higher the quality of the mirror, the heavier it is. When looking for an elaborate mirror, you should consider how you will transport it into your home. When shopping around, take into consideration the amount of space you have for them. Large mirrors can take up a lot of attention and space that you can't afford to lose in your home.
Keep in mind that the mirrors are are meant to reflect your home decor. Placing a mirror large enough to lean in a spacious area can result in a dramatic, stylistic effect. Those effects may include making your room look more elongated.
Oversized mirrors also add the perfect touch to walk-in closets. They reflect the right amount of light that can mimic your favorite department store. Huge mirrors also can turn ordinary closets into luxurious wardrobe chambers. The choice is yours on how you'd like to optimize colossal-sized mirrors in your home.
Here are some of the best floor-length mirrors that reviewers online can't stop gushing over.
Jump to Products
---
Arch Mirror
You will feel like real royalty with this Arch Mirror by Willa Arlo. This dreamy floor-length mirror is adorned with delightful accents that have an unforgettable brass tone to them. Because the frame is made from resin, this mirror has an impressive fifteen color options. With options, such as hot pink and black, you can have the fairytale mirror of your dreams. This mirror can be mounted or you can lean it, but with its decorative sides, mounting it might be the better option. This would look perfect in an open hallway or living room, but if you choose one of the pop colors, it could make for the perfect mirror in a walk-in closet.
Natsukage Full Length Rustic Wood Mirror
Complement the wood and earth-tone decor in your home with this Natsukage Full Length Rustic Wood Mirror. This mirror is a beautiful, standout piece that can hang against the wall or could be used as an elaborate decor piece for the dining room. This mirror has three color options: dark brown, light brown and a rustic whitewashed color. This is a must-have if you want to incorporate a more retro, farmhouse feel to your home. Whether you use this as a mirror or a beautiful glass piece, it will add a nice country appeal to your home.
Arched Shagreen and Polished Brass Floor Length Mirror
A huge part of tapping into your feminine energy is spending time in front of the mirror, appreciating and embracing your beauty. A full-length mirror is also necessary for ensuring you're on point from head to toe before leaving the house. This floor-length mirror exudes luxury and femininity. It's wrapped in ivory shagreen, a textured hide dating back to Japan in the Middle Ages. The mirror is framed by unlacquered polished brass and will age beautifully with you. Because the brass has no protective coating, each mirror varies in tone. Polish the mirror to bring it back to its original tone. Treat the mirror like you would yourself, and don't use abrasive cleaners. Instead, clean with a soft and dry cloth.
Selene Extra Large Floor Mirror
Achieve an old, Hollywood glamour appeal with this wide Selene Extra Large Floor Mirror from Urban Outfitters. This mirror can add the perfect touch as an oversized accent piece in your living room, home office, or bedroom. This mirror looks the best when it is leaning on a wall. Add some extra minimalist appeal to your home with this mirror in either the gold or black option. Despite its attractiveness, this mirror weighs over 100 pounds, so it needs to be placed where it won't fall or tip over.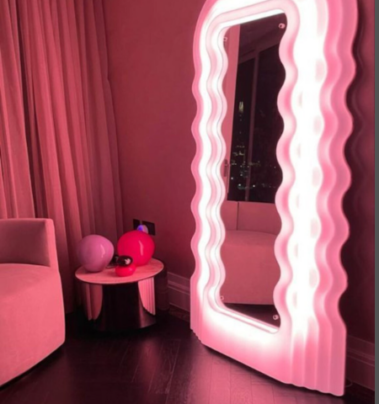 Ultrafragola Wavy Floor-Length Mirror
This Ultrafragola Wavy Floor-Length Mirror can be the mirror of any fashionista's dream. This mirror is an astonishing thirty-seven inches wide and over seventy inches high. This mirror also comes in six groovy neon colors you can change at any time by app or remote control. No matter what the mood calls for, this mirror can go from hot pink to lime teal in a snap. This mirror makes for a brilliant night light and will turn selfies into works of art.
Rectangular Beveled Floating Mirror
This Integrity Of Chaos Rectangular Beveled Free Floating Mirror By Empire Art Direct makes any room feel like an open gallery. You'll find yourself swooning over the rich colors that are set against this tempered glass mirror. If you enjoy these colors, you'll be thrilled to know that this mirror has an additional 35 color options that are just as lovely as this one. If you are in search of a mirror that you can also use as a centerpiece, this floor-length mirror is the right pick.
Our editors love finding you the best products and offers! If you purchase something by clicking on one of the affiliate links on our website, we may earn a commission at no extra cost to you.
---
---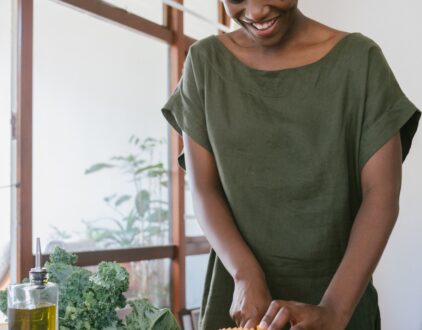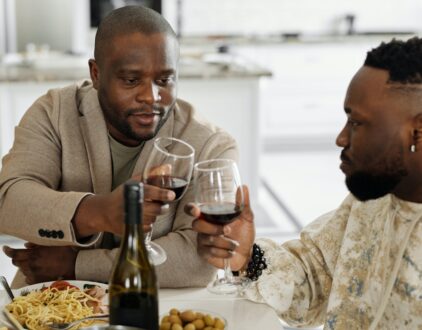 ---
Spaces
Whether it's luxury or ease, every area of your home should be as fabulous and unique as you.
FOLLOW ALONG ON INSTAGRAM
Find us on social for more home inspiration where culture, personal style, and sophisticated shopping intersect to help you create a home where you love to live.