When it comes to creating an attractive and inviting home, home decor plays a serious role. It reflects our personality, style, and taste, creating an atmosphere that resonates with us and our guests. There are so many types of home decor available today, from wall art to light fixtures to rugs and carpets.
Among them all, mirrors serve as one of the most versatile yet underutilized in the home decor space. Many people overlook them apart from their functionality. But mirrors not only serve a functional purpose, they can also make a room come alive. For this reason, mirrored furniture and decor are an ideal choice for homeowners who want to take their home design to the next level.
Why You Should Use Mirrors in Your Home Decor
If your home has little natural light, mirrors can help by bouncing light around the room to make it brighter. Or if your space is too small, their reflective surfaces can create the illusion that a room has more depth and is more spacious than it really is.
Another benefit to using them in home decor is that they can add a distinct style to your space. If a mirror is strategically placed, it has the ability to create an attractive visual effect that can serve as a focal point due to its reflective surfaces. Mirrors also make great accent pieces when used with other home decor such as artwork, candles, and houseplants.
Creative Ways To Use Mirrors in Your Home Decor
Mirrors have the ability to transform any room from drab to fab. To learn how to incorporate them into your design, here are five ways to use them in home decor:
Statement Wall Mirror
To make a statement wall using mirrors, hang up a large, ornate mirror on your wall as its focal point. This creates visual interest by adding a touch of grandeur and depth.
Mirror Gallery
Create a gallery of mirrors by hanging a group of them in varying shapes and sizes. This helps to not only make your space appear more sophisticated, but mirrors also reflect other items in the room to create a brighter, more visually appealing gallery.
Reflective Backsplash
For a modern touch, consider using a mirror as a backsplash for your bathroom, vanity room, or even kitchen. This helps to open up the room plus add a bit of sparkle, making it the perfect space for you and your guests.
Mirrored Furniture
Incorporate mirrored furniture, such as side tables or console tables, into your home decor to create a more refined space.
Mirrors as Accents
Strategically place smaller mirrors in different areas around your home, such as on shelves or as part of a tabletop centerpiece. Mirrors can also act as decorative accents that subtly enhance the attractiveness of a room.
---
---
Decorate
Access design inspiration that infuses personality and culture into your spaces.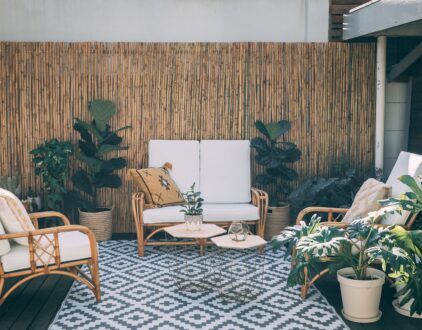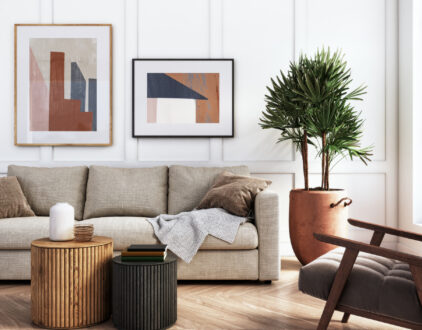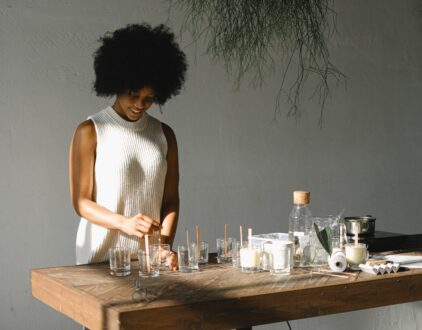 ---
Spaces
Whether it's luxury or ease, every area of your home should be as fabulous and unique as you.
FOLLOW ALONG ON INSTAGRAM
Find us on social for more home inspiration where culture, personal style, and sophisticated shopping intersect to help you create a home where you love to live.