Are you tired of your garage serving as nothing more than a storage unit? If so, it's time to let this valuable space shine in its full potential. Here are seven creative ways to make the most of your garage.
1. Create a home gym.
When it comes to fitness and going to the gym, getting there is half the battle. That's why converting your garage into a home gym just makes sense. Start by decluttering the space and clearing out any unnecessary items. Then, consider installing rubber flooring, which offers a comfortable surface for workouts but also keeps noise to a minimum.
To create an inspiring atmosphere, hang up mirrors that can help you perfect your form and stay motivated. Get everything sweat-ready by adding essential exercise gear, such as weights, resistance bands, and cardio machines. Finally, add some personal touches, like motivational posters or a wall-mounted TV for workout videos.
With a home gym, you're saving on gym membership fees and you don't have to sit in traffic, tempted to take a detour to grab an iced coffee at your favorite drive-through.
2. Get the creativity going in a personal studio.
For those with a passion for art, your garage can serve as the perfect canvas for a creative studio. Begin by clearing out any clutter and making your space well-lit. Natural light is ideal, so if you have windows in your garage, even better!
If not, you could remodel to add skylights or outfit your garage door with more glass. If you're going to be painting or using anything with fumes, just make sure to keep it well-ventilated.
Then, you can set up your easels and workstations. Have plenty of storage solutions for your art supplies, such as shelves and drawers, to keep everything organized. You may also want to include a comfortable seating area for brainstorming and contemplation.
With your art studio in the garage, you can immerse yourself in your creative process without worrying about making a mess in your living space. Let your imagination run wild and create masterpieces in your personal haven of creativity.
3. Boost your productivity in a home office.
Recent years left us getting comfortable with working from home, and if you've always wanted a more spacious home office, now's the time to transform your garage into a productive and comfortable space.
Start by insulating the space to maintain a consistent temperature year-round. Choose nice and ergonomic furniture to create a functional workspace. Make sure you have all the necessary technology, such as a reliable computer, high-speed internet, and a comfortable chair that supports your posture.
Personalize your home office with artwork, plants, or other decor that inspires you. Of course, make the space conducive to productivity by minimizing distractions and keeping it well-organized.
4. Create a game room getaway for the whole family.
Even if you never dreamed of having your own arcade, having a room dedicated solely to having fun doesn't sound like a bad idea! Start by clearing out clutter and creating an open, inviting space. Then, decide on your gaming preferences.
Consider adding a pool table, dartboard, and shelves for board games. Create a cozy corner with bean bags and a TV for video gaming. And, if you're feeling a throwback and want to go all-in, add classic arcade games like Pac-Man and pinball.
The beauty of a game room is its versatility. It can host casual family game nights, gatherings with friends, or even solo gaming sessions. It's a fantastic way to bond with loved ones and entertain guests in a dedicated space designed for fun and relaxation.
5. Try out your green thumb.
If you have a passion for gardening, your garage can be transformed into the greenhouse of your dreams. Ventilation and lighting are important here too. You could even install windows or skylights to make sure your plants receive plenty of natural sunlight.
Invest in shelving and storage solutions for pots, gardening tools, and supplies. Create a dedicated potting bench with a sink for all your planting needs. Consider setting up a composting area to reduce waste and enrich your soil.
With your garage transformed into a garden paradise, you can pursue your green thumb year-round, regardless of the weather outside.
6. Bring your DIY dreams to life with a workshop.
If you're a DIY enthusiast, a well-equipped workshop in your garage is a dream come true. Organize your tools, workbenches, and storage units. Invest in quality tool cabinets and pegboards to keep everything easily accessible and neatly arranged.
You'll need to have great lighting so you can see the projects you're working on. If you plan to work with wood or other materials that produce dust, a dust collection system is also a wise addition.
Whether it's woodworking, car repairs, or crafting, you can pursue your passions without any limitations.
7. Have epic movie nights in your own theater.
Imagine having your own private movie theater right in your garage. It's possible! Start by installing a high-quality projector and a surround sound system. Get blackout curtains to create a dark, immersive environment.
Choose comfortable seating options, such as recliners or a cozy sectional sofa. Decorate the space with movie posters and a popcorn machine to complete the cinema experience.
A home theater in your garage is perfect for family movie nights, binge-watching your favorite TV series, or even hosting sports viewing parties. It's a fantastic addition that adds entertainment value to your home.
---
---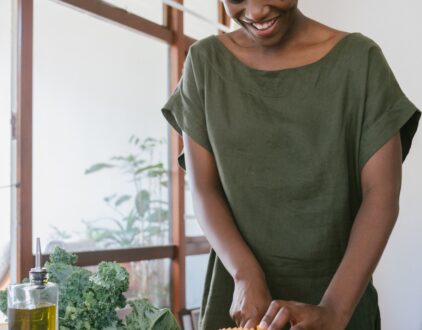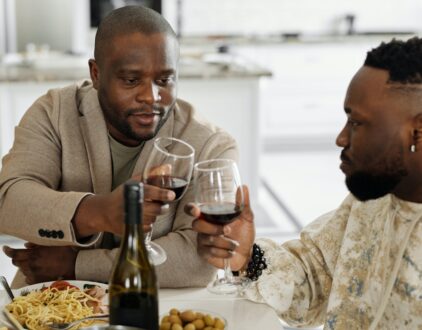 ---
Spaces
Whether it's luxury or ease, every area of your home should be as fabulous and unique as you.
FOLLOW ALONG ON INSTAGRAM
Find us on social for more home inspiration where culture, personal style, and sophisticated shopping intersect to help you create a home where you love to live.