Are you ready to cancel your gym membership? Depending on your goals, creating a home gym is simple and easy. In small spaces, there's not much room for clunky equipment, like the quarantine-coveted Peloton bike, but that doesn't mean you have to sacrifice the quality of your workouts. Whether focused on burning calories, building muscle, or improving your relationship with exercise, you can achieve your fitness goals at home with the right essentials.
Start by planning your space.
Before buying your home gym essentials and deciding which room to dedicate to staying active, you should consider how you prefer your workout environment.
Do you exercise in front of a mirror?
Will you follow fitness tutorials on YouTube or TikTok?
Are you working out alone or with a partner?
Will you listen to music or watch TV?
These questions can help you tailor the look and feel of your at-home workout area to your particular style and needs. You've worked hard to design and curate your gorgeous space, and prioritizing fitness shouldn't mean disrupting your decor.
Prioritize compact, easy-to-store items.
When you have limited square footage, it's safe to assume your home gym kit will probably be in an open area, like your living room or bedroom. So, it's ideal to invest in workout gear you can easily hide away in a closet or another room when you need a spotless home at a moment's notice. You want to choose compact equipment. Additionally, you'll need multifunctional items that you can use to target your entire body. To give you a boost on your fitness journey, Home and Texture selected five home gym essentials you need to make the most of your small space.
Fitness Gear Medicine Ball
The Fitness Gear Medicine Ball has a 4.5-star rating, and it's available in three weights (8 pounds, 10 pounds, and 12 pounds). Like most medicine balls, it's textured and made with non-slip rubber for a firm grip. This medicine ball is perfect for adding resistance to your workout or toning up your core. No matter what your fitness journey focus is, you'll need one of these. When finished, toss them into the closet and forget about them until your next session!
GoFit Ultimate Kettlebell Fit Pack
The GoFit Ultimate Kettlebell Fit Pack includes three kettlebells ranging from 10 to 20 pounds. Great for toning and building muscle, kettlebell exercises help to improve balance, coordination, and flexibility. They're durable and soft to the touch to avoid those tough callouses on your palms. Don't worry about dropping them on your beautiful floors; they're made to be easy on them! Just don't swing them to close to the window or anything made of glass.
CALIA Fabric Bands
The Calia Fabric Bands set features a light, heavy, and medium band. You can combine these bands to create up to 7 different resistance levels. Each has silicone ridges on the inner side to keep them securely in place during your workout. Reviews rave about their high-quality materials and strong resistance. Ideal for beginners or fitness trainers, use these bands to make your lower body workouts more challenging.
Fitness Gear Neoprene Dumbbell Kit
The Fitness Gear Neoprene Dumbbell Kit includes a set of 3, 5, and 8 pound dumbbells in three colors. The set comes with a storage tree, too! Each dumbbell is made of neoprene and cast iron. The rubber coating provides grip while also protecting your floors. Whether adding resistance to your cardio, targeting specific muscles, or focusing on functional movement, every fitness enthusiast needs dumbbells. With such variety, you can tackle your goals with confidence!
Fitness Gear Folding Exercise Mat II
With nearly 4.5 stars, this Fitness Gear Folding Exercise Mat II belongs in your small space! It's portable and made of closed cell foam for ultimate comfort during your core days. It's two inches thick and features a three-pad design with thick nylon handles. Since it folds, you can tuck it behind the couch, in the closet, or under the bed when guests come over. Smaller in size, you can use it in your living room without rearranging your furniture.
Our editors love finding you the best products and offers! If you purchase something by clicking on one of the affiliate links on our website, we may earn a commission at no extra cost to you.
---
---
Spaces
Whether it's luxury or ease, every area of your home should be as fabulous and unique as you.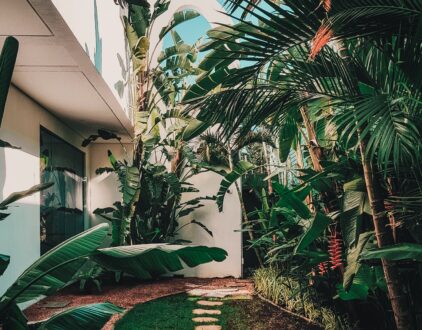 ---
Spaces
Whether it's luxury or ease, every area of your home should be as fabulous and unique as you.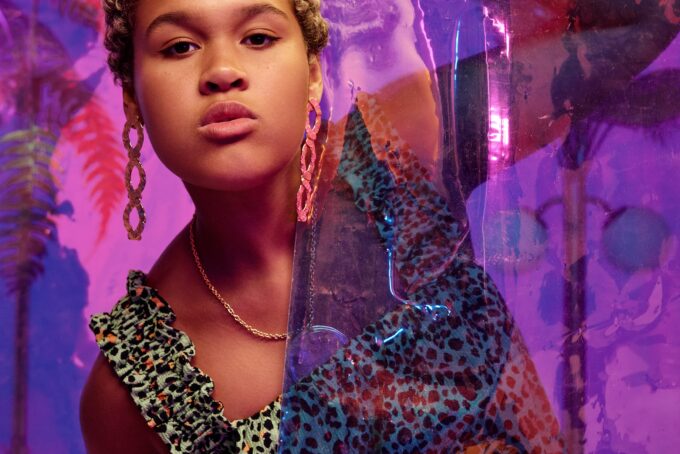 FOLLOW ALONG ON INSTAGRAM
Find us on social for more home inspiration where culture, personal style, and sophisticated shopping intersect to help you create a home where you love to live.