When you step into the kitchen to prepare Thanksgiving dinner, Home & Texture wants you to be at your best! This article was brought to you by Gold Peak Tea.
There's a certain art to hosting Thanksgiving. There are lots of elements to make sure it goes off without a hitch, like creating a memorable gathering, coordinating kitchen logistics for each meal and figuring out how in the world you're going to handle leftovers. What could possibly go wrong? With this guide, absolutely nothing. Here are all the steps you can take to host a stress-free Thanksgiving.
Preparation is everything.
Nothing can prepare you for an eccentric aunt with her generous opinions, but you can plan for just about everything else. Forget the idea of hosting the perfect Thanksgiving—that's no fun. But for a stress-free dinner, it's important to lay down the blueprints that meticulously cover a full day of cooking. Chances are, you have one stove, so knowing how long everything needs to cook and building your schedule around that is key.
Even go as far as thinking through the night before by peeling, slicing, and dicing everything to make the next day that much easier. Also, everyone knows grocery stores on the day of Thanksgiving can be a nightmare. Make your list, triple-check it, and make sure you have everything you need so you don't need to leave to pick up pie filling or green beans.
Consider potluck style.
Don't be hesitant to enlist your guests' culinary talents. Invite them to contribute dishes potluck-style. This will help reduce your workload, sure, but it also is a fun way to bring everyone's traditions together and share cherished recipes, adding diversity and a communal spirit to the menu.
Delegate tasks.
Thanksgiving is a team effort. Trying to do everything yourself is setting yourself up for disaster. Assign specific tasks to willing family members, friends, neighbors, and anyone you can find. For example, the younger family members can take charge of setting the table, another can manage drinks, and someone else can oversee the post-dinner cleanup.
Remember an attitude of gratitude.
It's easy to get stressed out during this holiday, but remembering that Thanksgiving is, at its core, an ode to gratitude will help put you in the right frame of mind. Whether you're celebrating with friends for a "Friendsgiving," visiting with family, or just enjoying a lighter meal for two, it's important to appreciate the moment no matter how hectic it might get. Don't forget to stop, take a look around and send love to yourself and those around you, even if it's silently.
The Culinary Symphony
The food is considered the pièce de résistance of Thanksgiving, and knowing what you're serving will take some thinking through. When planning your Thanksgiving dishes, consider your guests' preferences and dietary restrictions. The dishes typically consist of three parts: mains, sides and desserts. Here are some ideas of what you can serve:
Main Dishes
Roast Turkey: The star of the show, perfectly seasoned and roasted to golden perfection. Consider brining it for extra juiciness.
Vegetarian/Vegan Option: Stuffed acorn squash, mushroom wellington, or tofu turkey for non-meat eaters.
Honey-Glazed Ham: A delightful alternative to turkey, glazed with a sweet and savory sauce.
Side Dishes
Mashed Potatoes: Creamy and buttery, the ultimate comfort food.
Gravy: A rich, flavorful gravy to pour over turkey and potatoes.
Stuffing: A hearty mix of bread, herbs, and spices.
Cranberry Sauce: Homemade cranberry sauce with a hint of orange zest.
Green Bean Almondine: Crisp green beans sautéed with butter and toasted almonds.
Roasted Brussels Sprouts: Roasted to perfection with a drizzle of balsamic glaze.
Sweet Potato Casserole: Topped with marshmallows or pecan streusel for a sweet twist.
Cornbread: Classic cornbread or cornbread stuffing
Creamed Spinach: A creamy and savory side dish loaded with spinach goodness.
Desserts
Pumpkin Pie: A Thanksgiving staple with a dollop of homemade whipped cream.
Apple Pie: Classic, with a flaky crust and cinnamon-spiced apples.
Pecan Pie: Sweet, nutty, and buttery.
Cranberry-Orange Cheesecake: A tangy and sweet cheesecake topped with cranberry compote.
Chocolate Mousse: A rich and indulgent dessert for chocolate lovers.
Fruit Salad: A refreshing and light option for those who prefer something less indulgent.
Assorted Cookies: A variety of homemade cookies like chocolate chip, oatmeal raisin, and snickerdoodle.
Dressing Up Your Dinner Table
We taste with our eyes, and your Thanksgiving tablescape should look as delightful as the food to set the tone. Now's the time to bust out the elegant tableware, festive tablecloths, and decorative centerpieces that reflect the autumnal spirit. Candles and fairy lights can add a cozy touch, really ushering in that holiday spirit.
Seating Arrangements with a Twist
Why not give your seating arrangements a fun twist? Use placeholders with quirky labels, like "Turkey Whisperer" or "Pie Connoisseur." It's a good way to add a little humor into the event, but also a strategic way to separate the family members that tend to get a little…heated during the inevitable political arguments.
Fun and Games
After indulging in your feast, chances are everyone will want to wind down, tune into the game or take a nap. But, for those feeling festive, you can keep the party going with some lighthearted games. Classics like Charades or Pictionary are great for groups, or opt for a friendly board game that brings everyone together.
---
---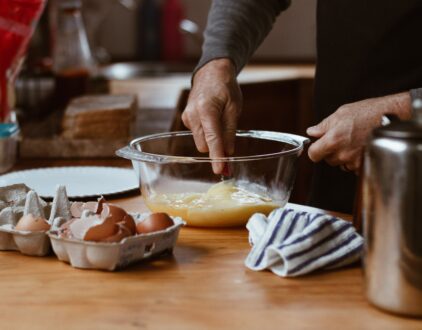 FOLLOW ALONG ON INSTAGRAM
Find us on social for more home inspiration where culture, personal style, and sophisticated shopping intersect to help you create a home where you love to live.