We see you — out there, doing the most every day. You work hard, you take care of those around you, sometimes so well that you forget to take care of yourself. After a long day, you deserve to come home to a relaxing space where you can kick off your shoes, pour yourself a glass (or three, we're not judging) of whatever fills your cup the most, read a book or even meditate.
While it may be unrealistic to have a quiet, peaceful home all the time, you should, at the very least, claim a room — even if it's just a corner — that's all your own.
So if you do one thing for yourself this week, let it be this: create a space in your home that's your personal sanctuary for self-care. We have a few meditation and wellness products in mind to help fill it, but first, let's set the scene.
Creating Your Meditation and Wellness Sanctuary
Creating your personal wellness sanctuary is a process that should be approached with intention and thought. The purpose of your sanctuary is to provide you with a place to relax and escape from the everyday stress of life. There are many factors to consider when designing and setting up your special place. Here are some of the most important things to keep in mind.
Location: Where you choose to set up your sanctuary is key. It should be a place where you feel comfortable and can relax. It's important to have an environment that is conducive to peace and reflection.
Dimensions: The size of your sanctuary is up to you. It can be a room, a corner of a room, or even a closet! You should have enough space to move around and sit comfortably.
Furnishings: The type of furniture you choose for your sanctuary is also important. It should be comfortable and calming. Consider using natural materials like wood or stone, and soft textures like velvet or cotton.
Ready to fill your space? Check out these best meditation and wellness products for turning your home or space into a sanctuary.
Jump to Products
---
Aromatherapy Essential Oil Diffuser
Aromatherapy is a wellness game changer and this aromatherapy essential oil diffuser instantly adds atmosphere to any space. The diffuser offers a large 400 ml water tank. The tank can run for up to 12 hours, providing a continuous flow of your favorite essential oils. This set comes with ten essential oils, including lavender, peppermint, and eucalyptus. The oils are 100 percent pure, ensuring a high-quality experience. In addition, the diffuser has a timer and an auto-shutoff function, so you can enjoy the benefits of aromatherapy without worry. Using essential oils for aromatherapy has been shown to have many health benefits, including reducing stress and anxiety, improving sleep, and boosting the immune system.
Meditation Cushion
Welcome to your newest throne. This velvet meditation cushion is a top-of-the-line cushion that is designed to enhance your meditation practice. It is made from high-quality velvet fabric and features a removable, machine-washable cover, making it easy to clean and maintain. The cushion has a unique round shape that promotes proper alignment, ensuring you stay comfortable during extended periods of meditation. Inside, it's filled with buckwheat hulls, which are known for their ability to conform to the body's shape, providing optimal support. It's great for meditation, reading, or just 20 precious minutes on your phone. And, it can be used in a variety of settings, including at home, in the office, or while traveling.
Himalayan Salt Lamp
Reveling in the simple joys of life can be an instant mood-booster, and one of those is good lighting. The soft, warm glow of a Himalayan salt lamp adds the perfect touch to your relaxing space. Made from pure, hand-carved Himalayan salt crystals, this lamp not only emits a warm and soothing light but also provides several health benefits. The lamp releases negative ions that neutralize the positive ions in the air. This can help alleviate symptoms of asthma, allergies, and other respiratory conditions. The lamp is available in a range of sizes, from 10-12 inches to 11-15 inches, and comes with a dimmer switch that allows you to adjust the brightness to your liking. The lamp's base is made from natural neem wood, which is durable and long-lasting.
White Noise Machine
Peace and quiet are the keys to a relaxing space, and this white noise machine will create an ambiance to help you tune out the distractions around you. They even help you get quality shut-eye. This machine is designed to produce soothing sounds, including white noise, brown noise, and pink noise, as well as nature sounds such as rain, ocean waves, and thunder. One minute, you're in your home, and the next, you're transported to the exotic, tropical jungles of Tulum. You can also customize the sound by adjusting the tone and volume to your liking. The Yogasleep Machine has a compact design that fits easily on your bedside table, desk, or any other surface. It comes with a USB cable for easy charging. Additionally, it has a built-in rechargeable battery that can last up to 40 hours on a single charge.
Acupressure Mat and Pillow Set
Don't let its appearance fool you. This acupressure mat and pillow set is a fantastic wellness product that can help alleviate muscle tension and pain. The set includes a mat with over 5,000 acupressure points and a pillow with over 1,700 points. They work together to target trigger points in your neck, back, and other areas of your body. It's made from high-quality materials that are eco-friendly and safe for your skin. The mat is also made of 100% cotton and the spikes are made of non-toxic ABS plastic. While the pillow is made of cotton and has a foam filling for extra comfort. Using the acupressure mat and pillow set regularly can help reduce stress, increase blood flow, and promote relaxation. The set comes with a convenient travel bag, making it easy to take with you wherever you go.
Luxurious Cotton Percale Sheets
Hear us out. Sleep is a third of your life — why wouldn't you invest in quality sheets? These can come with a bit of a hefty price tag, but they may just be some of the most comfortable sheets you'll ever curl up in, thanks to the 100 percent long-staple percale cotton that gets softer with every wash. These sheets are lightweight, breathable, and soft to the touch with just the right amount of cooling crispness, ensuring a comfortable night's sleep. The sateen weave provides a smooth and silky finish, while the 500 thread count ensures durability and longevity. The sheets also feature a unique weave that makes them resistant to pilling, ensuring they remain smooth even after multiple washes.
Barefoot Dreams Blanket
This throw blanket isn't like regular throw blankets, it's the Barefoot Dreams Contrast throw blanket. Hailed by influencers as the epitome of comfort and luxury, the blanket is made from high-quality, ultra-soft fabric. This blanket is perfect for snuggling up on the couch or adding an extra layer of warmth to your bed. The contrasting colors on each side of the blanket add a stylish touch, making it an elegant addition to any room in your home. The Barefoot Dreams brand is known for their commitment to using the finest materials to create the coziest products possible. This throw blanket is no exception, with its plush and velvety texture that will make you feel like you're wrapped up in a cloud.
Our editors love finding you the best products and offers! If you purchase something by clicking on one of the affiliate links on our website, we may earn a commission at no extra cost to you.
---
---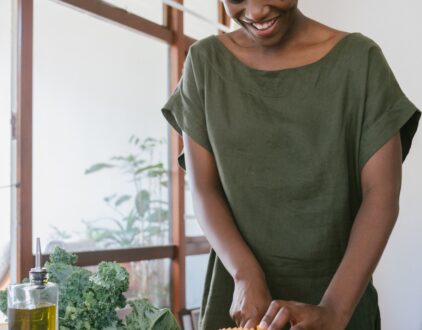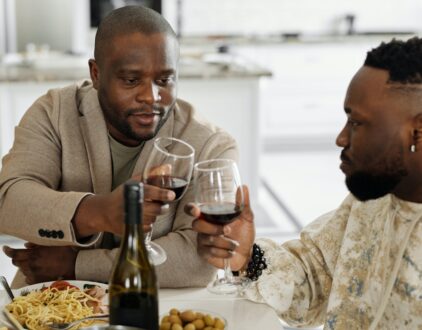 ---
Spaces
Whether it's luxury or ease, every area of your home should be as fabulous and unique as you.
FOLLOW ALONG ON INSTAGRAM
Find us on social for more home inspiration where culture, personal style, and sophisticated shopping intersect to help you create a home where you love to live.