Costume designer Charlese Antoinette has a lot to be proud of these days. For the past few years, Antoinette has worked on a number of critically acclaimed projects, such as "Judas and the Black Messiah" and "Air." She currently resides in New Jersey in a posh hi-rise overlooking the New York City skyline. After hectic scheduling and long hours, she loves coming home and relaxing in her modern boho luxe home.
View this post on Instagram
Antoinette's home inspiration is the complete opposite of what viewers see on screen. While she has a great eye for retro and culturally relevant fashion with a keen understanding of period pieces, she considers her home a place for the ultimate self-care. Home & Texture talked to Antoinette about how her career influences her modern, boho-luxe style, her upcoming move to California and more.
Home & Texture: How would you describe your home interior style and how would you say it relates to your work as a costume designer?
Charlese Antoinette: I wear sweats, sneakers and streetwear [on set], but my home is a mix of colors with gold foils, metallics and pastels. I would say it's modern, boho luxe. It's eclectic and very art focused.
H&T: Where do you shop for your home goods?
CA: [I] use the same approach to how I approach costumes. I shop high and low. My couch is from Restoration. I have pieces from TJ Maxx and Marshalls, but I literally shop everywhere. That's my approach in general when it comes to designing costumes [and] styling. I've gotten pieces at the flea market. I usually start with a mood board, theme, or color palette.
H&T: How will your new home on the West Coast differ from your current home in New Jersey?
CA: I'll [have] an outdoor space, which is really exciting because I've never had a private patio. I'm going to try to keep some of the same vibes because it's me, and I like it. I'm [going to] switch out some furniture [and] get a new couch because I want a couch that's vibrant in color.
H&T: You've worked on so many awesome projects and received plenty of accolades for your work. Is there any particular set that you worked on that you absolutely loved the interior design and wish you could have had in your own home?
CA: A film called "Nanny" and that apartment was gorgeous. I wish I could have that whole apartment in Tribeca. All of the furniture and lighting choices. I would add more color than they did. Everything was just really modern and beautiful.
View this post on Instagram
H&T: What is your favorite room in the house and why?
CA: I would say it's a tie between my bathroom and my bedroom. [However, it's] probably my bathroom. I think it's because I love taking baths, and I love like pampering myself.
H&T: Do you have any favorite kitchen cookware or tableware that you really love?
CA: I'm obsessed with cast iron pots and pans. I have this fake Le Creuset set from Target, but it's awesome. They're my favorite thing to cook in because everything cooks so evenly.
This article has been edited and condensed for length and clarity.
---
---
Decorate
Access design inspiration that infuses personality and culture into your spaces.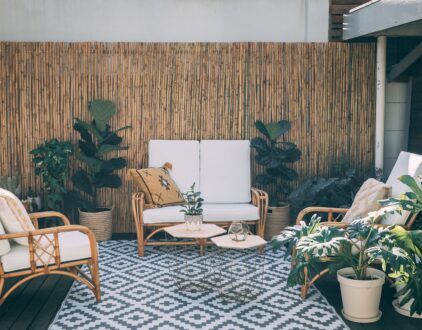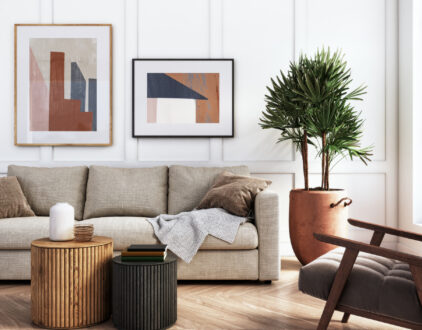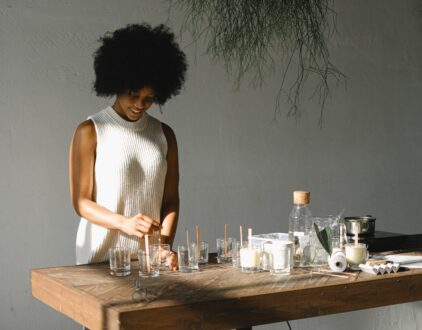 FOLLOW ALONG ON INSTAGRAM
Find us on social for more home inspiration where culture, personal style, and sophisticated shopping intersect to help you create a home where you love to live.