Moving out of state is a big decision that can be exciting yet extremely overwhelming. That's why it's important to be certain about where you decide to live before taking the plunge. Fortunately, there are many options available, with California being one of the most popular. Every year, millions of people consider moving to California, and for good reason. The Golden State has great weather, landscapes, and culture, making it an ideal place for people seeking a fresh start.
What Makes California a Good Place to Live
California can be a great place to reside for many reasons. First, the sunny state is a melting pot of diverse cultures, languages, religions, and ideologies. This makes it a prime place for exploration as there are so many things to discover.
Another benefit to living in California is its wide range of breathtaking landscapes. From snow-capped mountains to warm beaches, this state is the perfect place to become acquainted with the Great Outdoors.
Of course, many people cite the weather as their favorite part of living in the sunny state. California features a distinct Mediterranean climate free from extreme heat or cold. This means you can enjoy mild temperates from season to season.
11 Signs You Should Consider Moving to California
The most important step in planning a move is deciding where you want to live. And with nearly 40 million residents on deck, California proves to be a great option for many. Whether you prefer mild weather or have a plan to become a Hollywood star, here are 11 signs you should consider moving to California:
1. You're Adventurous
If you enjoy the feeling of adrenaline pumping through your veins, California might be the place for you. There, you can experience everything from surfing and skiing to skydiving and parasailing.
2. You're Career-oriented
California has an abundance of industries to explore, making it an excellent place to uncover multiple growth opportunities.
3. You Appreciate Diversity
California is wildly diverse in many ways, so if you enjoy learning about other cultures and communities, this multicultural state could be your "home sweet home."
4. You're a Creative
Creatives from all over the world travel to L.A. to be a part of its bustling art scene. Whether you're an actor, model, comedian, or musician, there's an outlet for every creative personality to indulge in.
5. You Love the Outdoors
California is home to many spectacular national parks and landscapes. From Yosemite to the Channel Islands, you can explore beaches, deserts, and mountains within a few hours of each other.
6. You're a Health Nut
California is all about promoting good health and wellness, both mental and physical. Whether you enjoy easy access to organic food or want to learn how to practice yoga, Cali can be a draw for anyone who wants to live a healthier lifestyle.
7. You're Environmentally-conscious
If you have a love and respect for the world around you, consider making the move to California. California heavily emphasizes sustainability, with many initiatives in place to reduce emissions, conserve energy, and minimize waste.
8. You Have a Willingness To Learn
Interested in pursuing higher education? California boasts a number of prestigious universities and educational institutions.
9. You Have a Love for Entertainment
Whether you like to be entertained or prefer to do the entertaining, California has plenty of opportunities to explore, from comedy clubs and burlesque shows to live television tapings and red carpet events.
10. You're a Foodie
If you like to eat, you'll love California's culinary scene. It features a fusion of local and international flavors such as Mediterranean, Mexican, Japanese, and Southern. Whether you like ramen or pizza, California's dining options certainly won't disappoint.
11. You're Into Innovation and Progress
California is known for its progressive environmental, political, and social policies, making it a paradise for people who value forward thinking.
---
---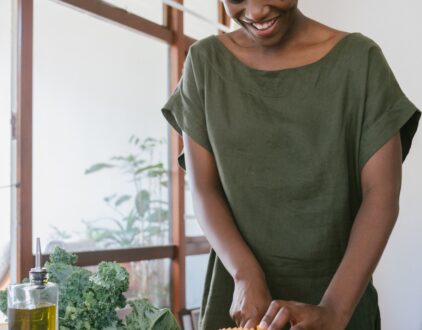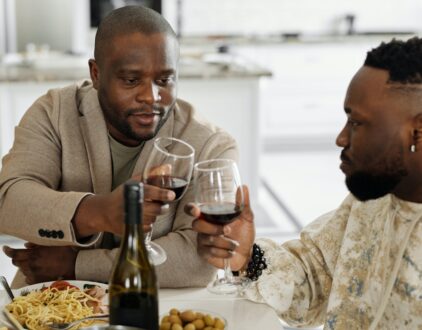 ---
Spaces
Whether it's luxury or ease, every area of your home should be as fabulous and unique as you.
FOLLOW ALONG ON INSTAGRAM
Find us on social for more home inspiration where culture, personal style, and sophisticated shopping intersect to help you create a home where you love to live.