You did it — you've done a thing. You bought the home, the ink is barely dry on the contracts and you've got the keys in hand. As you're still floating on cloud nine from the excitement of this major milestone, reality is quick to follow: you have to begin planning your move. It's crucial not to overlook the practical aspects of the move-in process. From making sure the essentials are in order to setting up a cozy living space, a comprehensive move-in checklist can make a smooth transition as you begin this major new chapter. Here's what to do first:
Organize Important Documents
Before moving into your new home, it's essential to gather and organize all the necessary paperwork. This includes property documents, insurance policies, and utility contracts. Create a folder or binder to store these documents for easy access when needed, and don't forget to make digital copies.
Stock Up on Essentials
Even if your walls and rooms are bare, make sure your basics are covered:
Kitchen utensils and appliances: Purchase pots, pans, cutlery, plates, glasses, and basic kitchen gadgets. Don't forget to buy essential appliances like a refrigerator, stove, and microwave if they aren't already in your new abode.
Cleaning supplies: Invest in cleaning products, including multipurpose cleaners, brooms, mops, vacuum cleaners, and trash cans.
Toiletries: Stock up on toiletries such as toilet paper, hand soap, towels, and shower curtains. Don't forget personal care items like toothbrushes, toothpaste, and shampoo.
Bedding and linens: Purchase bedding sets, pillows, sheets, and blankets so your first night in can be cozy, even if you are sleeping on an air mattress!
Basic pantry items: Fill your pantry with staple foods like rice, pasta, canned goods, spices, and cooking oils.
Deep Clean and Pest Control
Before moving your belongings, it's important to thoroughly clean the entire house. Dust surfaces, vacuum carpets, mop floors, and sanitize kitchen and bathroom areas. If necessary, hire professional pest control services to eliminate any pests or insects that may have taken up residence in the property.
Set Up Utilities and Services
Contact the utility companies responsible for providing electricity, water, gas, and internet services in your area. Inform them of your move-in date and schedule appointments for connection or transfer.
Be prepared to provide the necessary information, such as your new address and any account numbers if you're transferring services. It's recommended to make a checklist of all the utilities and services you need, including cable or satellite TV, home security systems, and telephone lines. Research and compare providers to find the most suitable options for your needs and budget. Check if any promotional offers or bundled packages are available to save some money. Once you have set the dates for service installation, plan your move accordingly.
Additionally, don't forget to update your address with the post office to forward mail to your new residence. Notify your banks, credit card companies, and any other institutions about the change of address to ensure that important documents and correspondence reach you promptly.
Plan Furniture Placement and Decoration
Now the real fun begins! Start by measuring the rooms and noting any architectural features like windows, doors, and electrical outlets. This will help you determine where to place furniture without blocking access or creating safety hazards.
Create a floor plan either manually or using online tools to visualize the arrangement of furniture. This will give you a sense of how each piece will fit and flow within the space. Be mindful of traffic flow and aim for a balanced and functional layout.
Think about your lifestyle and how you intend to use each room. For example, if you work from home, allocate a designated area for your home office. If you love entertaining, make sure there's ample seating and space for guests.
Think about your personal style and how you want each room to feel. Explore color schemes, artwork, and decorative elements that align with your taste. Plants can add life and freshness to the space, so consider incorporating them into your decor.
And, while this may be one of the most exciting parts of moving into a new home, try not to feel pressured to decorate all at once. Prioritize the essentials, such as a comfortable bed and seating, and gradually add decorative elements as you settle in.
Enhance Safety and Security
Prioritizing safety and security is paramount. Consider changing the locks or rekeying them to ensure that previous owners or tenants don't have access to your property. This simple step can significantly enhance your home's security.
Install window locks and reinforce entry points to deter potential break-ins. Security cameras, both indoors and outdoors, can provide an added layer of protection and help you monitor your property. You can also invest in a reliable home security system that includes features like alarms, motion sensors, and 24-hour monitoring.
Familiarize yourself with emergency exits and create a safety plan for your household. Identify the nearest fire extinguisher, locate main water and gas shut-off valves, and ensure that smoke and carbon monoxide detectors are installed and functioning correctly.
Get to know your new neighborhood and its safety features. Locate the nearest police station, fire station, and hospital. Nobody ever wants to think about emergencies, but this knowledge is extremely valuable in the event one should occur.
---
---
homeownership
Home is a safe place where relationships flourish and the cornerstone of neighborhoods. We believe it's the setting that surrounds your phenomenal story.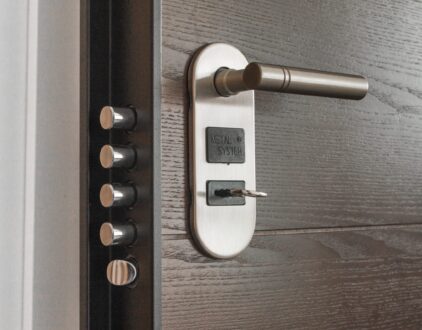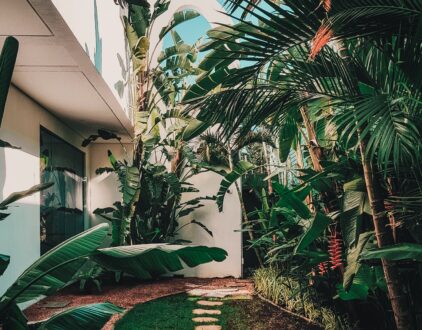 ---
Spaces
Whether it's luxury or ease, every area of your home should be as fabulous and unique as you.
FOLLOW ALONG ON INSTAGRAM
Find us on social for more home inspiration where culture, personal style, and sophisticated shopping intersect to help you create a home where you love to live.