Netflix is a popular streaming platform that boasts over 230 million subscribers. The leading platform has produced a whole lot of great shows since its inception, from Stranger Things to Bridgerton — and home improvement is no exception. Home improvement shows are a popular genre on Netflix, inspiring viewers to start on their own projects. From luxury real estate tours to interior design competitions, Netflix has something for every home improvement enthusiast. But with so many options available, it can be hard to know which shows are worth the investment.
6 Home Improvement Shows You Should Stream on Netflix Now
Whether you prefer cutthroat competitions or simple renovation hacks, Netflix certainly has you covered. The popular streaming platform is a goldmine when it comes to providing a wide range of content to entertain, educate, or inspire you. To spice up your watchlist, here are six home improvement shows that you can stream on Netflix now:
Selling Sunset
For a peek inside the lavish world of Los Angeles real estate, tune in to Selling Sunset, a popular reality series that centers The Oppenheim Group, an exclusive real estate brokerage. The series follows the group as they serve the rich and famous, providing equal parts stunning properties and of course, drama.
Tiny House Nation
Tiny homes are a popular, new option for people who want to downsize their lifestyles. If you've ever considered buying a tiny home, try watching Tiny House Nation. The series follows renovation experts John Weisbarth and Zack Giffin as they travel around the country to help build stunning 300 square foot tiny homes for lucky homeowners.
Buy My House
If reality competitions are your thing, Buy My House is a must-add to your watchlist. During the show, homeowners pitch their properties to a group of four real estate investors. The investors have the chance to tour the homes before deciding whether or not to invest. The homeowner who lands an investor deal is better able to leverage the competitive market, making this series a great way to learn about the real estate world.
Instant Dream Home
Instant Dream Home is a new, trending reality show hosted by actress and producer Danielle Brooks. During each episode, Brooks leads a team of renovation experts as they turn bland, boring homes into stunning properties. But the homeowners have no idea that their homes are undergoing renovation, so the team has to act fast to finish the project in 24 hours.
Stay Here Makeover Make Money
Renting your space to other people is a growing trend among homeowners. And because so many people are hopping on the trend, attracting renters can be pretty competitive. Stay Here Makeover Make Money is a super informative series that helps homeowners maximize their spaces to boost their income. Hosted by designer Genevieve Gorder and real estate authority Peter Lorimer, this show is perfect for viewers who want to make the most of their rental space.
Marriage or Mortgage?
In Marriage or Mortgage?, newly engaged couples have to decide whether they should spend their money planning the wedding of their dreams or use it for a down payment on a house. Wedding planner Sarah Miller says that your wedding day should be the happiest day of your life. But her co-host, real estate agent Nichole Holmes disagrees, arguing that using the money to pay for a down payment on a home is the more practical choice. In Marriage or Mortgage? hosts Sarah and Nichole flesh out the pros and cons of their arguments, but the couples have the last say in where their priorities lie.
---
---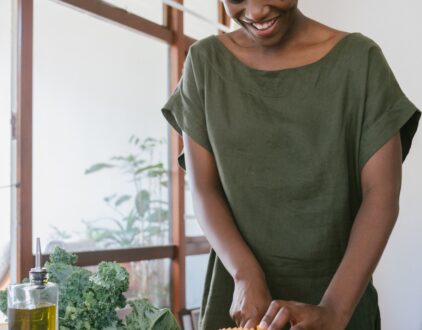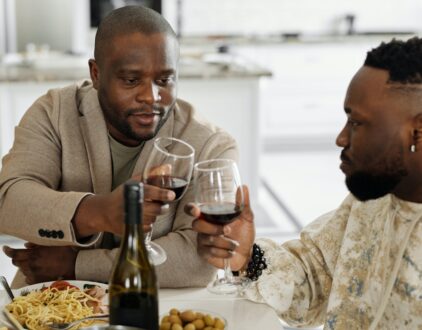 ---
Spaces
Whether it's luxury or ease, every area of your home should be as fabulous and unique as you.
FOLLOW ALONG ON INSTAGRAM
Find us on social for more home inspiration where culture, personal style, and sophisticated shopping intersect to help you create a home where you love to live.