Whether you prefer psychological thrillers or romantic comedies, a night at the movie theater is always a good time. But a trip to watch the latest horror or action flick often comes with a hefty price. The cost of admission, transportation, and concession foods can easily add up. And if you plan to partake in special amenities — i.e. reclining seats, in-seat dining, etc. — you can expect to pay even more. Fortunately, not all hope is lost. By designing a private home theater, you can avoid paying exorbitant fees for a night out.
10 Steps To Designing a Private Home Theater
If you want to recapture the magic of a day or night at the cinema you certainly can, and a private home theater is the best way to do it.
No matter how big your space is, you can keep up with the latest movies without the added cost. So grab a date and get ready for lots of fun from the comfort of your home. For the best-ever movie night, here are 10 tips for designing your very own private home theater:
1. Dimly Lit Room
The first step in designing a home theater is considering where it should be. Think of a designated room or space that has very little natural light for the best viewing conditions. You can also purchase blackout curtains if needed to filter out some of the light.
2. Acoustic Treatment
For the best quality sound, add acoustic panels and soundproofing materials, which can help reduce sound leakage.
3. Projection System
Sure, you could watch your favorite movies on a standard TV, but installing a quality projector and screen is better for providing a superior cinematic experience.
4. Surround Sound
By investing in a surround sound system, you can enjoy a fully immersive movie theater experience.
5. Comfortable Seating
To replicate the movie theater experience, select plush, cushy seating. You can also arrange your seating in tiered rows just like at the cinema.
6. Dimmable Lighting
Dimmable LED lighting is the perfect way to recreate a movie theater ambiance while maintaining visibility.
7. Concession Area
No movie theater experience is complete without popcorn and snacks. Designate a small area in your home theater for concessions to enhance the movie experience.
8. Remote Control System
For a convenient viewing experience, use a home automation system to easily adjust the lighting, sound, and visuals in your home theater.
9. Decor Theme
Make the space your own by selecting a decor style inspired by your favorite movie genre or films.
10. Personal Touches
Add a personal touch to your space by incorporating memorabilia or movie posters to highlight your personal style, and enjoy your personal movie theater!
---
---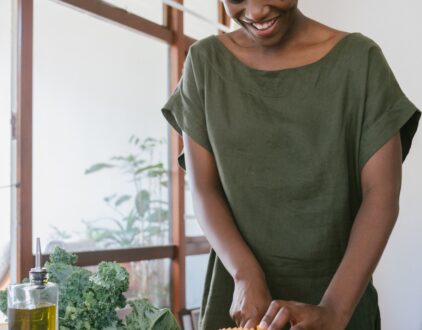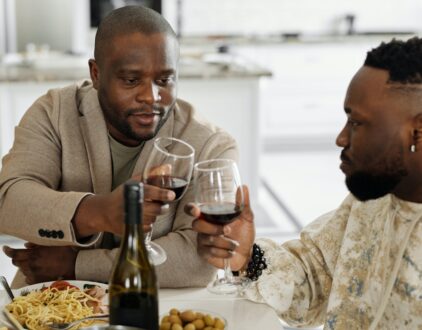 ---
Spaces
Whether it's luxury or ease, every area of your home should be as fabulous and unique as you.
FOLLOW ALONG ON INSTAGRAM
Find us on social for more home inspiration where culture, personal style, and sophisticated shopping intersect to help you create a home where you love to live.