Home staging involves revamping your living space to attract potential buyers. A lot goes into staging your home for selling — and for good reason. A maintained space not only increases interest but also adds to its valuation. This can help you get the best bang for your buck when it comes to your home sale.
The Power of Home Staging
Staging your home for selling involves a lot more than simply decorating. In fact, the goal is to create an entire lifestyle! This way, potential buyers are better able to see themselves living in your home, making it a much more attractive buy.
There are many benefits to staging your home. It accentuates its best features, which adds to its buying potential. This promotes a more visually attractive space that entices buyers as soon as they walk through the door.
Another home staging benefit is that staged homes tend to photograph better than others. This means your online listing is more likely to stand out from the rest, increasing interest.
They also sell much more quickly than unstaged homes. If your home checks all the right boxes, potential buyers are likely to think they've struck gold, encouraging them to sign on the dotted line before someone else does it first.
According to the National Association of Realtors, you can make more money when staging your home. Nearly a quarter (23%) of buyers' agents shared that their clients are more willing to pay extra — between 1 and 5% — to secure a staged home over an unstaged home.
5 Easy Home Improvements To Add Value
Staging your home for reselling can be an arduous process, from decluttering to deep cleaning. But luckily, it doesn't have to be. In fact, you can renovate your home so that potential buyers form a connection to it, encouraging them to sign. Here are five ways to add value to your home when staging it:
Add Fresh Paint
To revamp your space, try livening it up with a fresh coat of paint. Painting your walls is a super easy way to modernize an outdated or lived-in space. But before you do, consider using neutral colors such as white or gray to appeal to a wider range of homebuyers.
Declutter and Depersonalize
No one wants to live in a home that constantly reminds them of its previous owners. Give potential buyers a fresh start by removing personal belongings including artwork, bold and distinctive wallpaper, and excessive clutter. Your objective is for them to be able to envision themselves enjoying their new home, not yours. Plus, a clean and organized space appears more open and spacious which is always a plus.
Consider Curb Appeal
Before potential buyers enter your home, they start to form an opinion on it immediately upon arrival. Make your first impression count by investing in your landscaping — i.e. trimming overgrown trees and bushes or adding brightly colored flowers to promote a more attractive entrance. When your front yard is nice and neat, it helps set the tone for the rest of the viewing.
Upgrade Your Lighting
For a quick and easy upgrade, try replacing old, outdated lighting fixtures with modern models designed to save energy, especially if your home has minimal natural light. Providing adequate lighting can ensure your home is bright and welcoming.
Fix Minor Repairs
If you've been putting off that loose doorknob for a while, now is the time to repair it. Break out your toolbox for minor repairs such as a loose doorknob, chipped paint, or leaky faucet. Even though addressing minor repairs can seem like a waste of time, they actually contribute to the overall impression potential buyers have of your home.
---
---
homeownership
Home is a safe place where relationships flourish and the cornerstone of neighborhoods. We believe it's the setting that surrounds your phenomenal story.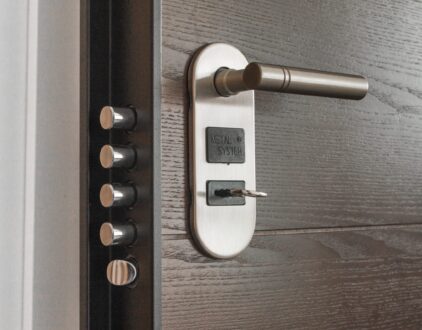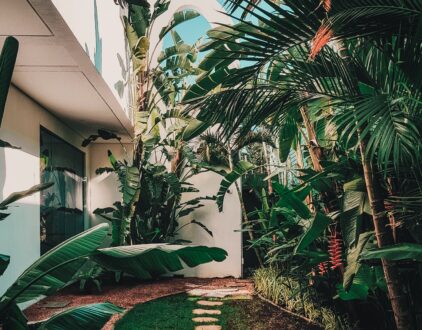 ---
Spaces
Whether it's luxury or ease, every area of your home should be as fabulous and unique as you.
FOLLOW ALONG ON INSTAGRAM
Find us on social for more home inspiration where culture, personal style, and sophisticated shopping intersect to help you create a home where you love to live.