Black culture is everywhere. From fashion and beauty to food and music, Black people have undoubtedly influenced the world. You can see this influence in interior design as well. 
For decades, Black people were not seen in interior design magazines and coffee table books. If they were included, it was very few and far between. We've been overlooked as home buyers and interior tastemakers, yet Black culture has influenced interior design trends. 
Aside from the design trends like cottage-core, hygge, and Scandinavian, there are many interior styles that are representative of the history and culture of Black people. 
Despite hardships, the Black household has been a place for storytelling, laughter, and above all, love. The Black home is filled with warmth. It's a haven where you're guaranteed nourishing food that soothes the soul and life advice you'll hold on to and pass down. 
Much like passing down recipes, stories, and wisdom from generation to generation, bringing Black culture into your home is a must. 
If you're looking for Black culture design ideas, keep reading. 
Incorporate textiles in your home
Textile-making has been an important part of Black culture for centuries. This art form can be traced back to Central and West Africa. African American quilts were created when enslaved people were brought to the United States. Traditional African techniques were mixed with European quilting styles to give birth to beautiful quilts that tell stories of Black families and their faith in God. 
View this post on Instagram
Today, there are many contemporary Black-owned textile makers to support. Their pieces are colorful, beautiful, and a great representative of Black culture. 
Be bold and maximalist
If you come from a West Indian household, you know minimalism isn't an option. Many Black households are filled with bold colors, art, various textures, and photos that tell a story of that family's past. 
Embrace maximalism in your home by adding books, art, photos, furniture, and knick-knacks that highlight your culture and uniquely tell your ancestral story. 
Visually honor your family
Family is a huge part of Black culture. We lean on our loved ones in tough times and celebrate with them in good times. Many Black households feature images of their families alongside Black figures who are seen as extended family, like the Obamas and Martin Luther King Jr. 
Referencing your family in your interior design is a great way to incorporate Black culture into your home. Depending on your unique design style, you can choose from different frames, portrait finishes, and wall placement when displaying family portraits and heirlooms. 
All about beautiful woodwork
Countless Black carpenters used woodworking to escape low-income situations and even slavery. Henry Boyd is one of them. In the 1800s, Boyd was a skilled carpenter whose work ethic and talent allowed him to purchase his own woodworking workshop. Over the years, he employed 20-50 people and was even a conductor on the Underground Railroad. 
Woodwork runs deep through Black culture. Honor those who paved the way like Boyd and support Black-owned carpenters. Wood pieces add timeless beauty to your home and can be passed down through generations. 
Earth tone interiors
As much as bold hues are representative of Black culture, so are earth tones. After all, Black people are not a monolith. African landscapes are filled with beautiful, earthy tones. Channel those tones in your home's color palette. 
African textiles and the Gullah Geechee people in the Carolinas, Georgia, and Florida use natural dyes such as indigo. If you want a pop of color in your home, add indigo accent pillows or a throw blanket. 
Disclaimer: Our editors love finding you the best products and offers! If you purchase something by clicking on one of the affiliate links on our website, we may earn a commission at no extra cost to you. 
---
---
Decorate
Access design inspiration that infuses personality and culture into your spaces.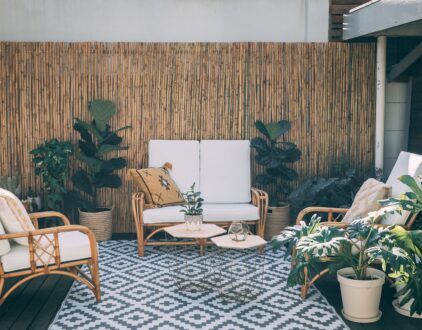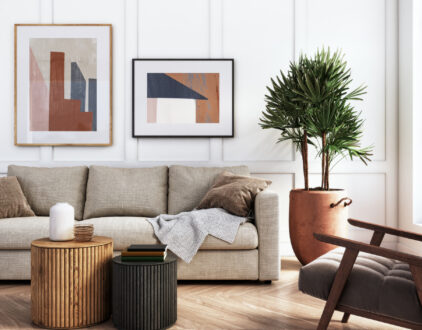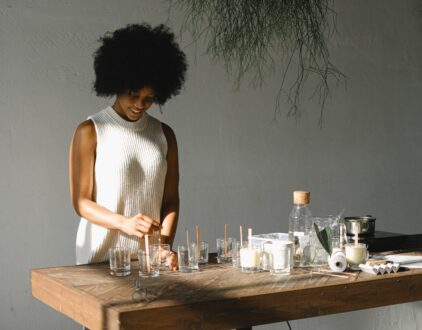 ---
Spaces
Whether it's luxury or ease, every area of your home should be as fabulous and unique as you.
FOLLOW ALONG ON INSTAGRAM
Find us on social for more home inspiration where culture, personal style, and sophisticated shopping intersect to help you create a home where you love to live.