For many Americans, coffee is a necessary part of their daily morning routine. According to a Statista Consumer Insights survey, more than 80% of daily coffee drinkers have more than one cup of Joe on a weekday. Major retail chains such as Starbucks or Dunkin' earn billions of dollars in sales per year thanks to coffee lovers who have to get their fix. But using a coffee maker to brew your own cup can be an equally as tasty option that also saves you money and time.
Introducing Bruvi
Bruvi is an innovative company on a mission to provide customers with the best cup of coffee to ever grace their tastebuds. Its single-serve coffee brewer can make seven different beverages, including filtered coffee, Americanos, and even cold brew!
Using its extraordinary technology, Bruvi makes the perfect cup of coffee every single time. With Bruvi, you can experience a stronger, more flavorful cup of Joe because it uses only the finest quality craft coffee. The coffee pours directly into your mug, rather than coming into contact with the inside of the brewer. This results in a more hygienic brew without having to rinse your brewer every day.
Bruvi also boasts super cool, sustainable B-pods that you can easily throw away without the guilt. Plus, you can use the Bruvi mobile app to reorder your pods or remotely brew a cup from anywhere, at any time.
Back to School Deal: Get $100 Off the Brewer Bundle
To celebrate the start of a new school year, Bruvi is discounting their coffee-making Bundle by $100 from July 31 to August 13. Now you can enjoy your favorite coffee just the way you like it and save a bit of money doing it. To save on daily runs to the coffee shop, check out the Bruvi Bundle and other products you can shop:
Bruvi Bundle
Introducing the Bruvi Coffee Brewer Bundle, the innovative way to enjoy your favorite cup of coffee. This bundle includes 20 coffee and espresso B-pods made from quality coffee that tastes stronger and more flavorful than your average cup. With this single-serve brewer, you can make up to seven different beverages, from steaming hot espressos to cold and refreshing cold brews. It also comes with a premium water filter kit, adjustable drip tray, and auto dispense waste bin for a cleaner brewing process. Whether you use it as part of your morning routine or gift it to the coffee lover in your life, this super cool brewer is the best way to kickstart your day.
Dancing Spoon Coffee Single Cup B-Pods
For the best way to start your day, get this set of single cup B-pods from Wonderland Coffee. Compatible with the Bruvi Coffee Brewer, each order includes 60 B-pods filled to the brim with aromatic coffee. Originating from Colombia and Guatemala, these delicious B-pods include notes of citrus and brown sugar — perfect for igniting your senses. Simply place your B-pods in your Bruvi and watch it work its magic!
Euphoria Espresso Single Cup B-Pods
If you enjoy combined flavors of citrus and chocolate, this set of 60 B-pods is for you! The Euphoria Espresso B-pods are a great addition to your Bruvi Coffee Brewer. Made from quality coffee beans in Colombia and Honduras, this espresso is rich and delicious. Each B-pod is filled with medium roast coffee that is smooth and silky. The best part? They're easy to use thanks to the innovative Bruvi Brewer that makes coffee-making as easy as 1-2-3.
Colombia Coffee Single Cup B-Pod
This 60-count set of single-cup B-pods works exclusively with your Bruvi Brewer, making it a super convenient option for busy coffee lovers. No more paying exorbitant prices for cups of overpriced coffee — with this Colombian coffee, you can enjoy your cup of Joe exactly how you like it every time. Featuring notes of mandarin, stone fruit, and chocolate, this light roast coffee is the perfect accompaniment to a breakfast scone or bagel. Whether you enjoy a cup for breakfast or dessert, you're sure to enjoy the tantalizing flavor of rich Colombian coffee.
De La Casa Coffee Single Cup B-Pods
If you can appreciate a medium-dark roast coffee with rich flavors from Colombia and Honduras, this is the B-pod for you. Stock up on this set of B-pods, also exclusively compatible with the Bruvi Brewer. It includes notes of orange and chocolate for a silky smooth citrus kick that you're sure to enjoy. Serve it as is or add a dollop of fresh cream to your cup to experience a flavorful masterpiece you won't soon forget.
Our editors love finding you the best products and offers! If you purchase something by clicking on one of the affiliate links on our website, we may earn a commission at no extra cost to you.
---
---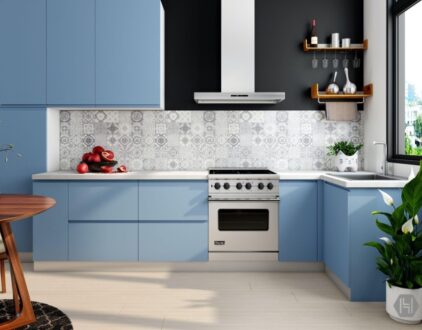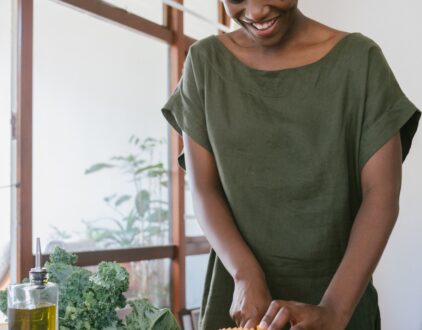 ---
Spaces
Whether it's luxury or ease, every area of your home should be as fabulous and unique as you.
FOLLOW ALONG ON INSTAGRAM
Find us on social for more home inspiration where culture, personal style, and sophisticated shopping intersect to help you create a home where you love to live.