Virtual reality — a.k.a. VR — is an innovative technology that changes the way we interact with the digital world. It creates simulated experiences that look and feel real to users but are in fact computer-generated. The best part about it is that it has multiple uses, one of them being in your home.
The Many Uses of Virtual Reality
With VR in your home, you can experiment with various design elements, such as furniture styles, lighting fixtures, and decor accessories. This enables you to tailor the design to your preferences, ensuring a personalized and curated home environment.
VR also streamlines the design process, eliminating the need for physical samples and multiple revisions. It saves time and resources by enabling you to visualize and finalize design choices efficiently.
Lastly, VR empowers you to make informed design decisions with confidence. You can try different layouts and configurations, avoiding potential regrets or costly design mistakes.
How To Use Virtual Reality for Home Decor
Virtual reality is constantly advancing to allow many more users to reap the benefits of its technology. Here are four ways you might consider using virtual reality in your home decor:
Furniture Arrangement
Virtual reality can help you plan how to arrange your furniture in your home. There are many apps such as Wayfair or Housecraft that enable you to visualize how colors, textures, and layouts might appear in your designated room. You can even resize furniture to have a better idea of which size to purchase for your space.
Home Tours
Did you know that you can tour a home using VR? Before taking the plunge in buying your dream home, see if you can take a virtual tour of the property first. This way, you can have a better idea of the space and layout for decorating.
Lighting
The way your decor appears can change drastically depending on how good your lighting is. Fortunately, there are apps like Visa Lighting that have lighting customizations so you can see how certain fixtures can enhance your space.
Entertainment Center
Become the coolest house in the neighborhood by adding VR to your entertainment center. You can have fun with gaming experiences, 3D movies, or interactive storytelling.
The integration of virtual reality in home decor is a revolutionary concept that has the potential to transform the way you envision and design your interior spaces. The possibilities of VR in home decor are endless, and as the technology continues to evolve, you're sure to be met with more and more exciting ways to curate your dream home.
---
---
Decorate
Access design inspiration that infuses personality and culture into your spaces.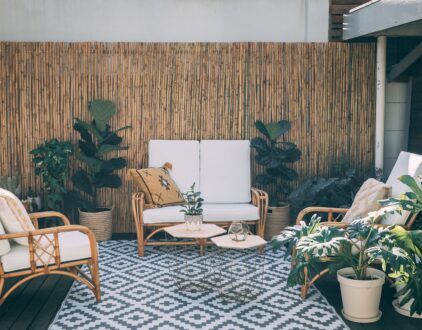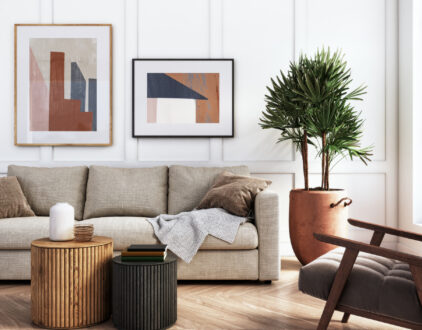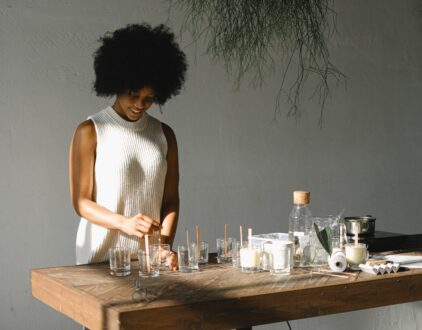 ---
Spaces
Whether it's luxury or ease, every area of your home should be as fabulous and unique as you.
FOLLOW ALONG ON INSTAGRAM
Find us on social for more home inspiration where culture, personal style, and sophisticated shopping intersect to help you create a home where you love to live.