Sustainable home products are a must-have as the topic of climate change becomes increasingly more prevalent. From news stories about sizzling heat waves to celebrity activists advocating for change, the future of our planet is becoming a more pressing concern for many people.
But with so many people talking about its devastating effects, attempting to mitigate climate can feel like a losing battle. And as a result, many people find themselves doing nothing at all.
Fortunately, there are a number of ways in which people can enact positive change, right from the comfort of their own home. An effective way to contribute to fighting for our future is by utilizing sustainable home products and systems.
Sustainable home products are made using materials, processes, and practices that have a minimal impact on the environment. And not only do they provide ample benefit to planet Earth, but to homeowners as well.
The Benefits of Sustainable Home Products
Aside from their positive impact on the environment, sustainable products can also improve the health and safety of your home. Many products sold on the market contain harmful chemicals commonly found in paints, adhesives, and cleaning products. Such chemicals can pose a risk to your health, which is why choosing sustainable products made with natural or non-toxic materials can help reduce your exposure.
Also, sustainable home products can be more durable than traditional products. This is because sustainable products tend to be made with better quality materials and manufacturing systems that focus on durability and longevity over disposability. As a result, you can save money in the long run by avoiding frequent replacements and repairs.
How To Save Money With Sustainable Home Products
By purchasing sustainable home products for your home, you are actively participating in the fight against climate change and making a statement that sustainability is important to you. Not only are sustainable home products better for the environment, but they also can last longer than traditional products, which helps you save money over time. To learn how you can help, here are five home buys to make sustainability more affordable:
Reusable Water Bottles
Another effective way to save money while reducing your carbon footprint is by investing in reusable water bottles. Disposable, plastic water bottles create a lot of unnecessary waste. Not to mention, a 24-pack of disposable water bottles can be quite costly to replenish over and over. For this reason, investing in reusable water bottles is a more affordable option for homeowners. The best part is that there are a number of safe materials, sizes, and patterns to choose from, so you can save money and look good doing it.
LED Lightbulbs
LED lightbulbs are an excellent way for homeowners to save money. Even though they tend to cost more upfront, they are the more affordable option over time, as they use less energy than traditional lightbulbs. Plus, LED lightbulbs last a lot longer, too, providing up to 100,000 more hours of lighting than fluorescent lightbulbs.
They also produce less heat, making them a safer option for preventing fires and other safety hazards. This is especially helpful for homeowners with small children who could hurt themselves when tampering with hot bulbs.
Cloth Napkins
Using cloth napkins is an affordable way to promote sustainability in your home. Unlike disposable napkins, cloth napkins can be reused over and over again — all you have to do is wash them. This helps to reduce unnecessary waste caused by paper napkins. Even the production of disposable napkins and other paper products can be damaging to Mother Nature, causing deforestation and chemical pollution.
For this reason, cloth napkins are the better choice. Plus, they come in a wide selection of colors and patterns, so homeowners can add a bit of personality to their dining tables.
Programmable Thermostat
Using a programmable thermostat can help homeowners regulate the temperature in their homes. It allows users to adjust their temperature settings at different times of the day, which helps reduce energy usage when they are away from home. Plus, programmable thermostats are easily connected to apps on smartphones and tablets for user convenience. Because of this, homeowners are able to save a considerable amount of money on heating and cooling expenses.
Reusable Food Storage Containers
Another cost-effective way for homeowners to reduce their waste is by purchasing reusable food storage containers. The cost of plastic products can quickly add up, burning a hole through your wallet over time. And due to mindless littering, plastic products wind up floating in oceans, lakes, and other bodies of water, which threatens the quality of life for the wildlife that need the water to survive.
Investing in reusable food storage containers made from materials such as glass or stainless steel is a more suitable option for the environment. Even better, they are commonly microwave and dishwasher-safe for added convenience.
---
---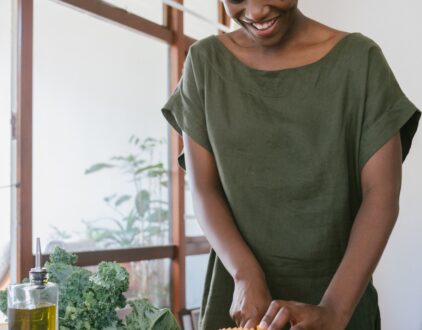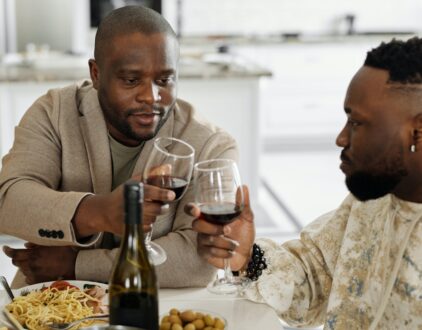 ---
Spaces
Whether it's luxury or ease, every area of your home should be as fabulous and unique as you.
FOLLOW ALONG ON INSTAGRAM
Find us on social for more home inspiration where culture, personal style, and sophisticated shopping intersect to help you create a home where you love to live.