Console tables are more than space fillers for empty sections of your home. They are ideal for storing and displaying items, too. Consoles are available in various shapes, sizes, styles, and materials. With so many options at your fingertips, choosing a console for your home's design can turn into a long journey.
When selecting the perfect console, an ideal strategy is to map out your budget, amount of space, and decor style before searching. You should also think about how you will use the table. Consider these questions:
Do you need it to make your home more functional, or is it a statement/accent piece?
Regarding budget, what kind of quality do you want? Will you keep it for years or switch it out for something else?
What items will you place on it? Maybe a catchall tray or decorative accents?
Will it be placed in a high-traffic area of your home, such as the entryway?
Do you need drawers for storage?
What's above it?
To inspire your search, Home & Texture created a list of console tables for every space.
Hazel Entry Console (42″)
A minimalist's dream, this glossy white console is simple yet statement-making. It's made from sustainably sourced wood and small enough for your entryway. The table's surface area is just right to display a few books and a vase or place a catchall. On the other hand, a maximalist could add this table to their space, too. It's so plain that it could stand out in an eclectic space, so it's perfect for any decor style.
Moncure 54" Console Table
Available in a gorgeous white or black finish, this wood console features gold knobs and textured drawer front designs. It's elegant, stylish, and luxurious. While it's likely too large for an entryway, depending on the size of your space, its polish is ideal for a living room or to add character to a long hallway. With the beautiful and roomy drawers, forget the catchall tray and store everything you need but don't want to be seen inside.
Profile Narrow Console Table (22″)
The Profile Narrow Console Table comes in white, dark bronze, petrol, and green gold. Crafted with staggered double lines for the ultimate minimalist look, this console is what every small space needs! It's made of iron and designed with two shelves. While it's not ideal for storage, it's everything you could want in a small display. It's a statement piece that can stand the test of time.
Waterfall Inlay Console Table
The Waterfall Inlay Console Table is top rated, and we can see why. Inspired by ancient Egyptian craftsmanship, the luxurious striping and brass-capped legs give this piece a one-of-a-kind feel. It's sleek, modern, and yearning to display your art and other decorative accents. To take things up a notch, place the console in front of a painted or patterned wall for a powerful statement that screams sophistication and design expertise.
Anaica 65" Console Table
The Anaica Console Table is the ultimate glamour. Its stunning glass and acrylic construction features an element of illusion. The silver stainless steel accent looks suspended, adding to the table's visual intrigue. Ideal for a place less trafficked, display accents and other silver pieces on it to curate an interior masterpiece. Above it, add another silver or glass element, like a mirror, for a monochromatic statement that defines the room.
Our editors love finding you the best products and offers! If you purchase something by clicking on one of the affiliate links on our website, we may earn a commission at no extra cost to you.
---
---
Decorate
Access design inspiration that infuses personality and culture into your spaces.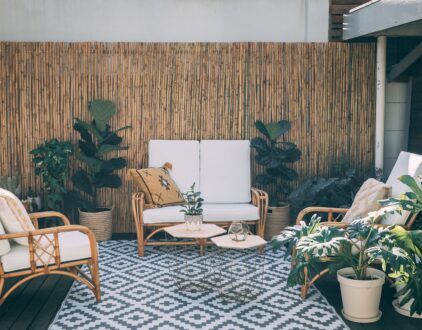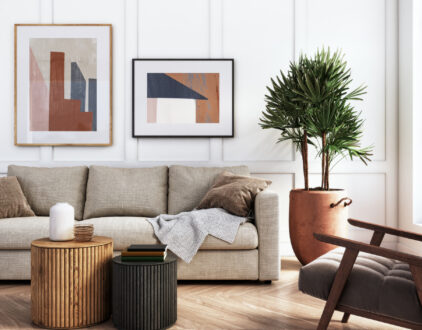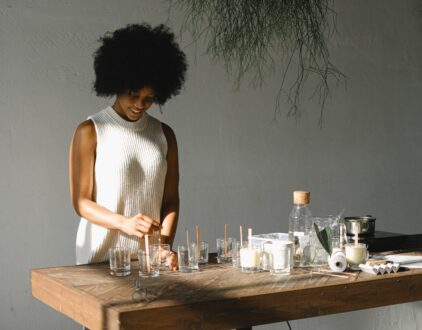 ---
Spaces
Whether it's luxury or ease, every area of your home should be as fabulous and unique as you.
FOLLOW ALONG ON INSTAGRAM
Find us on social for more home inspiration where culture, personal style, and sophisticated shopping intersect to help you create a home where you love to live.