Have you paid attention to your air vents lately? Air vents are often one of the most overlooked items in your home because they're normally located on your walls, ceilings, and floors. When you do decide to get up close and personal, it's typically not a flattering look. You may find dirt, dust, and grime that has collected over time. To make matters worse, most of the vents in your home are all standard white vents that aren't very stylish or appealing.
Luckily, you can change the look of your vents and easily upgrade your space and take your wall vents from dusty to decor with decorative vent covers. No matter where your vents are located, there are vent covers for all areas in your home.
How Vent Covers Can Upgrade Your Space
If you're one who pays attention to small details in your home, decorative vent covers will provide the perfect modern, clean finish. With vent covers, you can turn your vents to works of art, and the fun thing is, no one will ever know. They blend extremely well with other works of art on your wall and don't ruin the aesthetic.
They also help to provide a cohesive look throughout your home, tying together different rooms and making the space feel well-curated and polished. The attention to detail in choosing vent covers shows off your commitment to creating a well-kept and visually appealing living space.
There are various styles to suit and match your personal style, which is why they're a great way to express your personality in your home. Here are some great options to get started with decorative vent covers:
SABA Acrylic Fiberglass Air Vent Cover
These beautiful and high quality fiberglass mirror material air vent covers by SABA are exactly what you need for a unique and modern finish on your vents. They're not made for floor use, but you can place them on ceilings and walls as they are suitable for vents, ducts, and all other openings. The fiberglass mirror material is also moisture and heat-resistant. No need to worry about rust or mold, either—it will not form, and the maintenance requirements are extremely low. The installation process is simple, too, as no screws or any additional hard work is needed. You'll only need silicon to attach to your preferred wall area. With a variety of sizes to fit your vents, these vent covers are guaranteed to give you a premium luxury finish and make your home or small wall space feel brand new.
ReVent Covers Custom Magnetic Decorative Vent Covers
Make decorative vent covers easy with ReVent Covers custom magnetic vent covers. These handmade magnetic vent covers come in four pieces, and since they are custom, you can send in the sizes you need for the best fit on your vents. They're easy to clean and can even be painted to match any vent or wall colors. Each cover is cut to order and is made from durable white vinyl, featuring a magnetic backing to adhere to metal vents. Be aware of where you'd like to use these covers as it does require a metal vent to keep the covers in place. Grab these vent covers to add a special and decorative touch to your home.
Decor Grates 8 Pack Floor Vent Covers
The Decor Grates 8 pack floor vent covers are sure to bring style to your floor. The pack includes eight steel-plated 4" x 10" gothic design textured black finish floor gates. They come in a variety of materials and finishes including rubbed bronze, bright brass, antique brass, chrome, brushed nickel, gun metal and textured black. With a wide range of options, you'll have the last say on what you want your new vent to look like. You'll also have the option to choose from a pack with or without the air filter. The installation process is as simple as removing the previous grate and inserting the new grate by dropping it into place. Use a damp cloth to wipe clean when needed and enjoy this new look on your floors.
Wooden Shoe Designs Adjustable Air Conditioning Vent Cover
This adjustable air conditioning vent cover is designed to fit standard drop ceiling grates and allows you to regulate the temperature of your home or work office. No more freezing under your vents because you are in control of how air flows through the vents with one simple motion. With a modern and clean finish, it's super easy on the eye, serving function and style. It takes no time to install and no tools are required. Made with high quality, durable, and lightweight ABS material, change the look of your ceiling vents with these well-constructed vent covers.
Build Mart Standard Linear Slot Diffuser Decorative Vent Cover
If you're not one to love the various designs of vent covers but just want something modern and upgraded, consider Build Mart's Standard Linear Slot Diffuser Decorative Vent Covers. The linear slot diffuser offers a long linear look that can replace the traditional grills. They're usually found in hotels and more modernized homes. They've taken the normal and boring white vents and added a nice touch by bringing them up to date. These durable covers, made from 100% aluminum, are easy on the eye and are perfect for bathrooms, kitchens, and living rooms. You can choose from 70 standard vent cover sizes and over 40 linear slot diffuser sizes that come in black and white. If you'd prefer a different color, you can change it as the models are also paintable. You can't go wrong with these sleek and classic vent covers.
Our editors love finding you the best products and offers! If you purchase something by clicking on one of the affiliate links on our website, we may earn a commission at no extra cost to you. 
---
---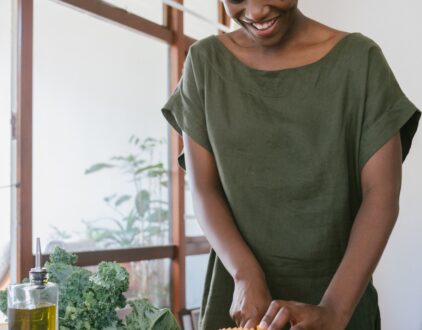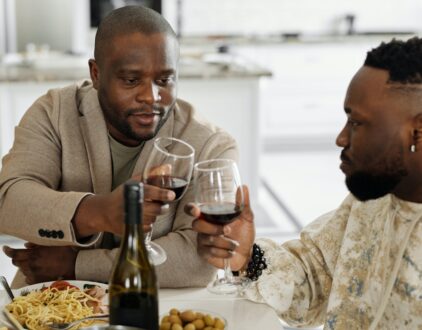 ---
Spaces
Whether it's luxury or ease, every area of your home should be as fabulous and unique as you.
FOLLOW ALONG ON INSTAGRAM
Find us on social for more home inspiration where culture, personal style, and sophisticated shopping intersect to help you create a home where you love to live.