What could possibly be more on-brand for the ultimate host or hostess than taking the blank canvas of your backyard and turning it into a cinematic destination for an evening? You pick the movie—or, if you're feeling wild, a couple of flicks for a double feature—invite your favorite people, and get ready to host an outdoor movie night of epic proportions underneath the stars with this guide.
Choosing the Right Setup
The first step to hosting a successful outdoor movie night is to choose the right setup. You may not be able to create an IMAX experience, but you can get close. Get a high-quality projector that can display crisp and clear images on a large screen. Look for one that has good lumens and resolution to give a red-carpet-worthy viewing, even in the dark.
Selecting the Perfect Screen
Once you have a projector, you'll need a suitable screen to project the movies onto. You have several options, including inflatable screens, DIY white sheets, or specialized outdoor movie screens. Inflatable screens are easy to set up and provide a true cinematic feel. DIY white sheets can be a budget-friendly option, but just make sure they are smooth and wrinkle-free for better image quality. Specialized outdoor movie screens offer top-tier clarity and durability, but they may be a bit more on the pricy side.
Arranging Comfortable Seating
Comfortable seating is key for an enjoyable movie night. Think cozy and breathable, but plan for lower temperatures if you live in areas that tend to cool down at night. Provide plenty of options, such as blankets, pillows, and outdoor cushions for your guests to lounge on. If you're in a pinch when it comes to seating, you can also encourage guests to bring their lawn chairs or camping chairs for extra comfort and support.
Perfecting Lighting and Ambiance
Your backyard lighting will set the tone for the entire evening Hang string lights or fairy lights around the seating area to add some cinematic magic to the space. If bugs are an issue in your area, you may want to get citronella candles to keep them at bay and set up some tiki torches to enhance the outdoor atmosphere.
Setting Up the Audio
Surround sound is great, but all you really need here is clear, crisp audio. Invest in portable speakers or connect your projector to a sound system you might already have. Make sure the audio is loud enough for everyone to enjoy without disturbing the neighbors. Don't forget to perform a sound check before the movie night to make sure everything is working correctly.
Including Snack Bar Delights
Arguably the most important part besides the movie setup itself is the snacks. Set up a snack bar with an assortment of treats like popcorn, candy, nachos, and refreshing drinks. You can even create a themed menu to match the movie you'll be screening. For example, if you're showing a horror film, consider serving spooky-shaped cookies and themed cocktails or mocktails.
Choosing the Movie
Choosing the right movie is essential to set the mood for the night. Consider your audience and pick a family-friendly film or a classic that everyone will enjoy. Take a poll among your guests before the event to see what they'd like to watch.
Preparing for Weather
Since the event is outdoors, it's crucial to keep an eye on the weather forecast. Depending on the weekend, there might be unpredictable weather, so having a backup plan is essential. If outdoors isn't looking possible, you could always reschedule or move the party indoors. Or, you could set up tents or teepees to provide some respite from wind or light rain.
Playing Movie Trivia Games
Before the movie starts, engage your guests with some movie trivia games. Prepare questions related to the film you'll be screening or general movie knowledge. It's not only a fun way to build anticipation and get everyone excited about the movie, but it also turns movie night into a full experience.
Creating a Cozy Blanket Fort for Kids
If you have young attendees, consider creating a cozy blanket fort for them to watch the movie comfortably. Use fairy lights and colorful blankets to make it extra inviting. Set up a separate snack station for the kids with child-friendly treats.
Adding an Outdoor Fire Pit
To add to the ambiance and warmth, set up an outdoor fire pit. Guests can gather around the fire before or after the movie to share stories and enjoy the night.
Creating a Theme
If you love a good theme, you could get creative with your outdoor movie night. You can have an old-Hollywood retro movie night with classic films and black-tie attire, a costume party with attendees dressing up as characters from the movie, or a pajama party to lounge about for maximum comfort. Decorating the space according to the theme will also boost the overall experience.
Cleaning Up Responsibly
After the movie night is over, remember to clean up responsibly. Properly dispose of trash and recycle items when possible. Leaving your outdoor space clean will make the next event even more enjoyable. Thank your guests for coming and encourage them to share their movie night experience on social media — start thinking about the hashtag you want to use now!
---
---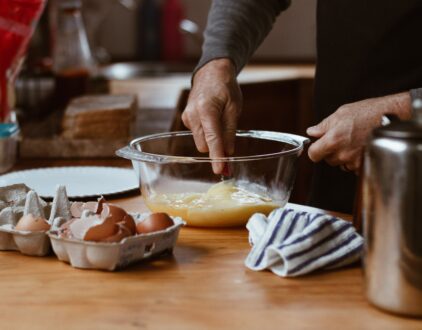 ---
Spaces
Whether it's luxury or ease, every area of your home should be as fabulous and unique as you.
FOLLOW ALONG ON INSTAGRAM
Find us on social for more home inspiration where culture, personal style, and sophisticated shopping intersect to help you create a home where you love to live.