Are your plant pots collecting dust or looking a little old, boring and outdated? If you're looking for a budget friendly way to spruce up your plant pots, then look no further. Now is the time to switch out those overused plant pots because your plant's homes matter too. It's so easy that you can do it yourself.
Buying plants, real or faux, is enough hassle on your pockets. Most quality planter pots can be on the expensive end, which forces plant parents to take the cheaper route on the actual plant pot. Luckily, you can make your own plant pots, adding your own creative touch to it at a cheaper price. There's nothing better than having creative control in your 'DIY' projects and creating items that fit your personal, unique home aesthetic.
The good thing about this DIY project is the items are easily accessible. There's no need to look far. Items like plastic trash bins, baskets, glass jars and plates can be used as "plant homes" for your green babies. You can find any item anywhere to serve as a great planter pot. Here are some tips to get you started on your new project.
Pick Out Your New Plant Home
Head to your nearest dollar store or thrift store and skim through the items you think will be the best plant pot. The options are limitless when selecting the pot you're looking for. Try plastic trash cans, glass jars, bins or wooden containers. You can get creative and try to imagine different items that could be used.
Here are several questions you may want to ask yourself when searching for your plant pot.
Is the base of the plant pot solid?
Can it hold soil and a growing plant?
Is it sturdy?
Stay away from flimsy items or items that the soil and water may seep through.
Prepare to Get Creative With Your New Plant Pot
Imagine you find the perfect pot, but the color doesn't match your home decor. You might want to grab a paint brush or spray paint. If you plan to use paint on your new plant home, try to find some cardboard boxes to lay down to avoid stains and marks. If you don't have any card boxes, then use old magazines or newspapers.
You should consider using more than one color, if you want to add funky and unique patterns on your pot. Think of bright and vibrant colors to give a summery feel.
If you decide to choose a smaller pot that you'd like to hang in your home or outside on your balcony, get something that can serve as a rope. You can even take it up a notch and glue the bottoms of two items to make a large and modern plant pot. If this is something you're interested in, add some super glue to your cart.
Get your Hands Dirty
After making your plant pots uniquely yours, it's time to move your plants from their old home to their new plant pots. The process of switching out your plant pots can get messy, so find a place that provides you the space to get to work and get messy. Take a mini shovel and scoop the soil. If you're moving from a smaller pot, then gently tug and twist the plant to keep its shape. Prep your new pot with fresh soil and a liner in place.
This DIY project is a simple, easy, fun and cheap way to renew an old or cheap item. It is a perfect way to make your plant pot match your home decor.
---
---
---
Spaces
Whether it's luxury or ease, every area of your home should be as fabulous and unique as you.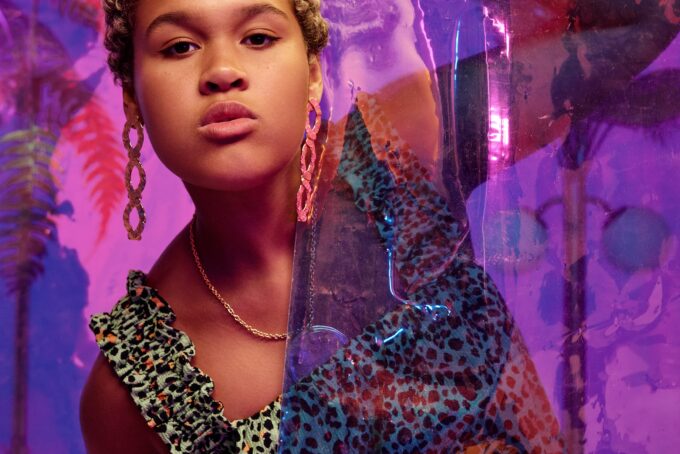 FOLLOW ALONG ON INSTAGRAM
Find us on social for more home inspiration where culture, personal style, and sophisticated shopping intersect to help you create a home where you love to live.