Looking for some great African fabrics to make your DIY throw pillows? Home & Texture's got you covered!
With the cost of everything seeming to climb at a breakneck pace, going DIY seems to be the answer for many home improvements. And while, certainly, there are plenty of things you should call in a professional for, there are many more things that you can do on your own without much fanfare.
DIY throw pillows are just one example of the perfect do-it-yourself project. Rather than buy several different types of decorative pillows which can set you back hundreds of dollars a pop, why not make them yourself?
How to Make a DIY Throw Pillow
Making your own pillows isn't as difficult as it sounds. In fact, there's no shortage of videos that go into extensive detail on how to do it. And believe it or not, you don't even need a sewing machine to pull it off!
Many thrifting experts, in fact, suggest buying your furniture in unexpected places, then DIY-ing the decor to make it your own. "If you don't know how to sew, you can still make pretty pillows for your sofa!" says Serena Appiah, the owner of Thrift Diving, an online hub for all things cute and crafty (and cheap!). "I had bought an old sofa from an estate sale and decided to make new covers for the old pillows."
What's more, Appiah says she chose burlap for her DIY throw pillows because she "loves its ruggedness, its texture." And that, perhaps, is the beauty of the DIY life: you can make things what you want, and how you want them, as you want them.
But what if you're the type of person who likes African and African-inspired prints in your home?
Home & Texture has rounded up a comprehensive list of five perfect fabrics for your next DIY throw pillows project. (And you can keep the fabric to make other things, too!)
Check out our picks below.
Jump to Products
---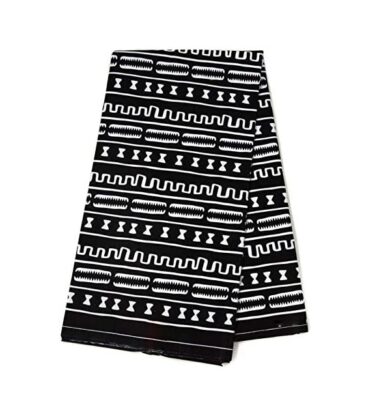 1
Black and White Ankara Fabric by Tess World Designs
With a design inspired by African mudcloth, this black and white Ankara fabric by Tess World Designs is the perfect fabric for making DIY throw pillows. Its monochromatic colors go with literally every color scheme and design style — whether you like modern or minimalist, luxury or bohemian. It's a fabric made of fermented mud and plant-based dyes (making it perfect for vegan households). Mudcloth can take up to a week to make, which is why it's more expensive than mass-produced fabric. However, this timeless pattern and durable fabric ensure you'll enjoy your DIY throw pillows for years to come.
2
Batik Fabric by RealWax
If you're looking for something in a bolder, livelier color, look no further than this African-inspired batik fabric by RealWax. Batik fabric is the type of fabric most frequently used in quiltmaking, making it a perfect fabric for your DIY throw pillows. The making of batik fabric involves a very intricate process in which the fabric maker uses wax to prevent some parts of the dye from seeping into other parts of the fabric. This technique results in fabrics with rich colors and patterns — and like the mudcloth, the batik fabric is made by hand. This fabric is the perfect example of the batik, with the bold purple and black patterns that are the perfect compliment to any room in the house.
3
African Lace by Deerhobbes
If you're looking for something a little more ornate than just a colorful fabric, this bolt of African lace by Deerhobbes is the perfect choice for your DIY throw pillows. Handmade in the UK, this mesh tulle fabric comes complete with rhinestones and 3D flower appliques. Because so much fabric comes on the bolt, you can also use it to make other things, like a couch slipcover and a bed duvet. Plus, it comes in a variety of different colors, so you're sure to find something that fits your personal style. But be careful: this type of fabric can't be machine washed.
4
Fabric Sampler by Tatuo
Not sure which type of fabric you'd like for your DIY throw pillows? This fabric sampler by Tatuo will help you make up your mind. Whether you just need to repair a hole in your existing pillow, or you have a style that's unique and all your own that's bold and eclectic, this sampler pack of 12 different fabrics is sure to up your DIY game. Because there's a mix of designs and styles, you never know what you're going to get! And that, perhaps, is part of the fun in getting it.
5
Wax African Fabric by YLT
Finally, if you're looking for a bold wax fabric with bright colors, this red fabric by YLT will be the perfect choice for your DIY throw pillows. Inspired by the Kente & Java prints — from Ghana and Indonesia, respectively — this red fabric is durable, flame-resistant, and comfortable. And while the actual depth and richness of the colors may vary due to its hand-made nature — there will be some variations, after all — your home will get a much-needed pop of color at a fraction of the cost of getting it professionally upholstered. Plus, you can make some cute clothes with the leftover fabric!
Our editors love finding you the best products and offers! If you purchase something by clicking on one of the affiliate links on our website, we may earn a commission at no extra cost to you.
---
---
---
Spaces
Whether it's luxury or ease, every area of your home should be as fabulous and unique as you.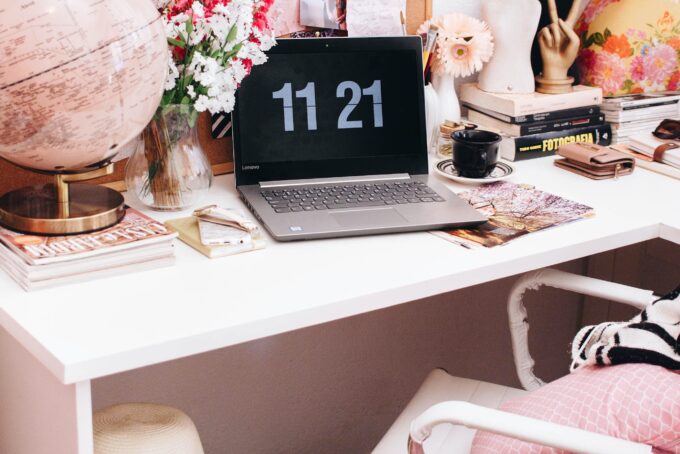 FOLLOW ALONG ON INSTAGRAM
Find us on social for more home inspiration where culture, personal style, and sophisticated shopping intersect to help you create a home where you love to live.